Podcast: Play in new window | Download
Molly Hatch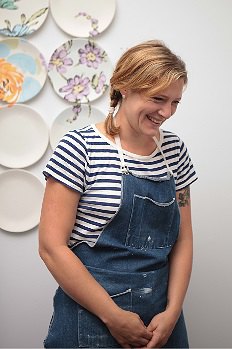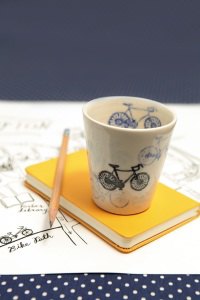 Born the daughter of a painter and an organic dairy farmer, Molly was raised to be creatively industrious. Using her imagination and love of drawing to make everything from her well known idiosyncratic ceramics to quirky pen-and-ink drawings. Molly's craft is finely honed, her designs whimsically literal and pop-culturally on-point.
Working from her home studio, Molly began making her living as a full-time studio potter in 2008. Her formal education in ceramics and drawing resulted in the development of her signature style. Making contemporary ceramics inspired by history, Molly's career as a studio potter quickly garnered a loyal following. Molly's designs have expanded beyond tableware to a wide range of lifestyle products and Molly is actively growing collections of home goods to bring her modern yet traditional designs to the contemporary home.
SPONSORS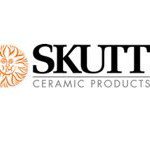 Number 1 brand in America for a reason. Skutt.com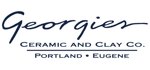 For all your ceramic needs go to Georgies.com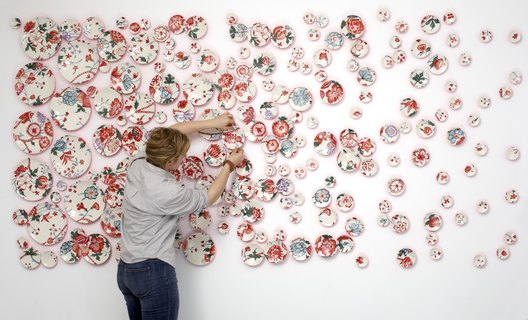 NAME SOMETHING THAT YOU ABSOLUTELY LOVE ABOUT YOUR WORK.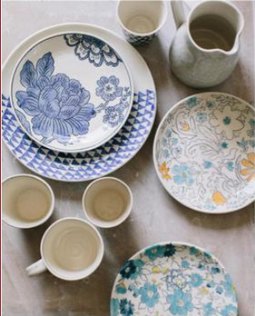 I love that it is generally happy. It is pretty and that is something I am very proud of.
WHEN YOU THINK OF THE DIRECTION OF YOUR CAREER, IS THERE ANYTHING YOU WOULD CHANGE?
I don't think I would change anything. I keep setting new goals and getting to them and setting new goals and getting to them. I think I am really happy with the choices I've made.
DO YOU HAVE A RHYTHM TO YOUR CREATIVE PROCESS?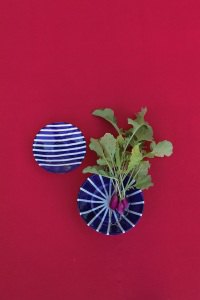 I have a daily rhythm and a larger cyclical rhythm. I wear many hats as you know. I have a career where I sell artwork through my gallery in New York and I am writing books. As of September I will have five books published, my first just came out a week ago. I also have a cycle of design, which involves seasonal designs through the companies I partner with. Each of those has it's own sort of cycle associated with it.
WHAT DO YOU FIND INSPIRATION IN?
I find that most of my inspiration comes from history. Art history, decorative art history, my head is sort of living in the 18th century. I just love the opulence and the decadence of that time and I think there is so much about it that is fun to play with.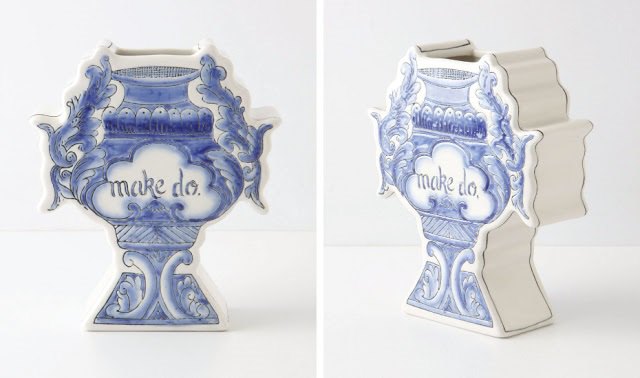 New Ceramic Surface Design by Molly Hatch 
A Teacup Collection by Molly Hatch