Podcast: Play in new window | Download
David Eichelberger | Episode 129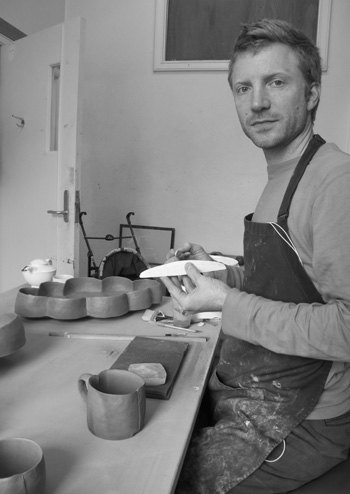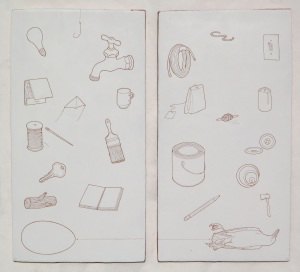 From Roanoke, VA, David Eichelberger has pursued a career in ceramics in school, through residencies, and now as a professor.  He worked at Santa Fe Clay for a few years, then was a resident at the ExergyXchange in Burnsville, NC, then on to an MFA from the University of Nebraska-Lincoln, then one year at the Appalachian Center for Craft in Smithville, TN, then 3 years as a Resident Artist at the Penland School of Craft.  David is currently an Assistant Professor of Art at Ferrum College, in Ferrum, VA.  He lives in beautiful Floyd, VA, with his wife, artist Elisa DiFeo, and their two daughters, and are expecting another daughter this summer.
SPONSORS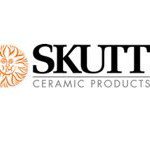 Number 1 brand in America for a reason. Skutt.com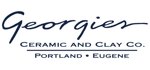 For all your ceramic needs go to Georgies.com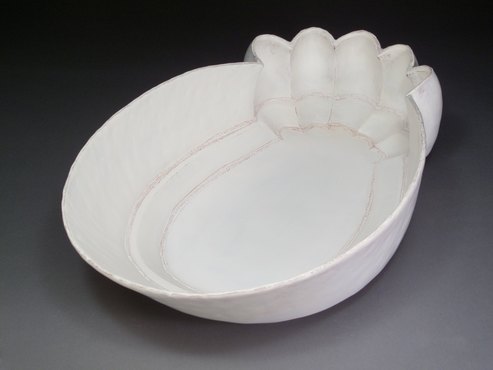 HOW DO YOU WORK THROUGH THE CLUTTER TO BE ABLE TO PURSUE YOUR IDEAS?

I have a sketchbook with me all the time and ( I write down) the on-going flow of ideas that I am working on in the studio. One thing leads to the next and to the next. I reference sketchbooks from eight or nine years ago sometimes.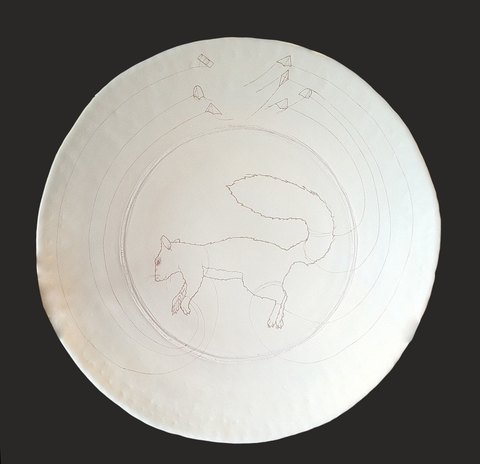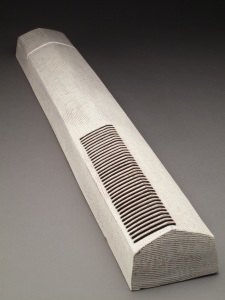 WHAT IS SOMETHING THAT YOU REALLY LOVE ABOUT THE CERAMIC COMMUNITY?

Anyone who is a part of the ceramic community certainly appreciates how supportive it is. Anybody who is serious is just encouraged to no end. Which is nice and has helped me for sure. I like that the ceramic community can be so broad and seem so small at the same time. I can be almost anywhere in the country and be close to someone that I know well or I am friends with in the community.
WHAT IS SOMETHING ABOUT THE COMMUNITY YOU FEEL COULD BE IMPROVED UPON?
I appreciate when people do things that connect people together. It seems to be happening pretty nicely now. I'm not sure how to answer the question. Let me get back to you on that.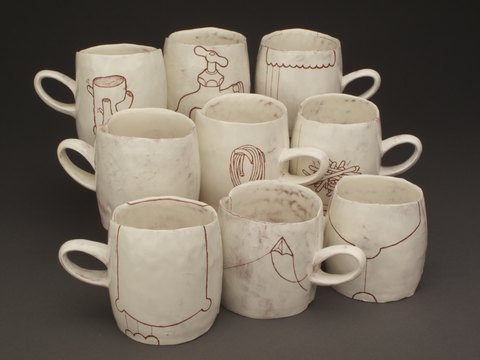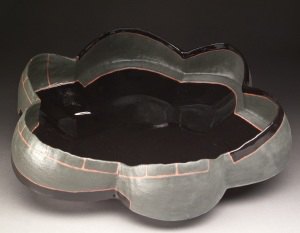 WHAT IS YOUR DREAM PROJECT?
This seems like a chumpy answer but I would love to have a commission to make something very, very, very large. Far exceeding my studio or my firing ability.
WHAT GOALS DO YOU HAVE PROFESSIONALLY NOW?
I don't make work that is goal oriented. I don't have a particular thing that I am aiming for. Right now I do enjoy making work for large scale shows.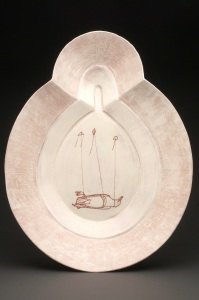 SOMEONE WANTS TO MAKE THEIR LIFE IN CERAMICS, WHAT IS SOME OF THE BEST ADVICE YOU HAVE HEARD ON THAT TOPIC?
The best advice I have ever heard was to always give yourself space to work. Always, always, always, no matter what. You have to hack out some corner where you can put a sketchbook and a little tiny table and that is a holy spot for making your drawings or pinching out little,tiny pots. Some place that is a little sanctuary from the world for your work.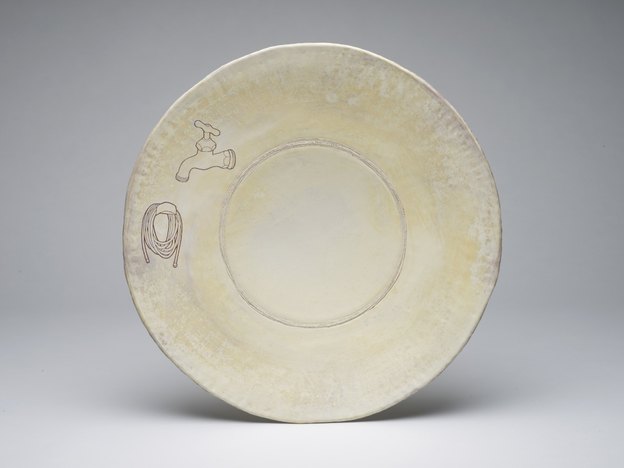 BOOK RECOMENDATION


The God of Small Things
The Short History of Nearly Everything
CONTACT