Podcast: Play in new window | Download
Guillermo Cuellar | Episode 132
Guillermo Cuellar has been making wheel thrown stoneware pots since 1980.  Originally from Venezuela, he moved to the St. Croix River Valley in Minnesota in 2005.  He treasures the breathtaking beauty that can be found in pots made for daily use in the home for preparing and sharing food.
SPONSORS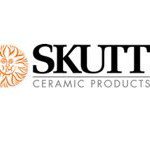 Number 1 brand in America for a reason. Skutt.com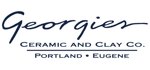 For all your ceramic needs go to Georgies.com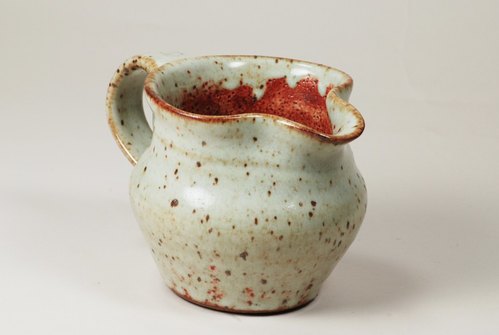 WHAT'S THE KEY TO MAKING A LIFESTYLE AROUND POTTERY?
One thing that is hugely important is to network. Obviously have to have the skill and come with the good pot- try to work on that always. But you also have to get outside of the studio and see what is going on around you and network with other people. There is the thought out there that if somebody else out there sells a pot, then you will not. But it doesn't work that way. There is strength in numbers. If you can work with other people and generate specific situations, that is the secret for success.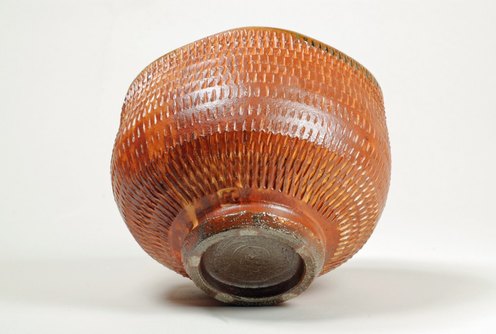 WHAT ARE SOME OF THE MARKETING STRATEGIES YOU USE FOR YOU BUSINESS?
When we came to the US, we had this privileged of starting over from scratch. In Venezuela when we were marketing we didn't have so many of the things that you take for granted here- the mail system doesn't work so you couldn't send cards out. In the US you have so many good ways of marketing. But when we arrived here, we didn't have a website. We had to embrace every possible avenue. The goal was to generate an audience. So, How do you generate an audience? So there is social networking, your physical presence, trying to get yourself out there as much as possible. So networking.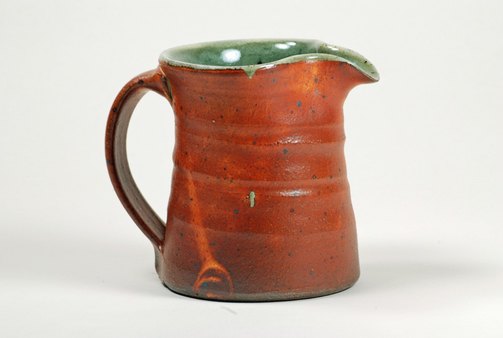 WHY A WEBSITE?
You want people to be able to find you and know who you are. So you get your website up there and you put out your story. Then you can always point people to your website from whatever place you happen to be. One of the ways that we sell is we have an open showroom that is open daily. So on the website we have directions on how to get here. Anytime you do a Facebook post, you always try to encourage people to go to the website. We actually sell pots on the website.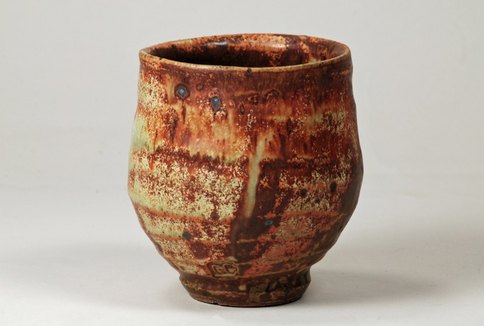 GIVE A PERCENTAGE BREAKDOWN OF INCOME
The sales here at the studio are about ninety to ninety-five percent of my income. The kind of pots that I make are meant to be used, so I try to keep my prices more or less pretty affordable and that makes them less interesting for a gallery. But I do shows in galleries when I can as a marketing tool because it gets my name out. So galleries are not a big income for me. The work to sell online is pretty high so I don't sell a lot of pots there. The best thing to try to do is events at your place like pottery sales. People really respond to events.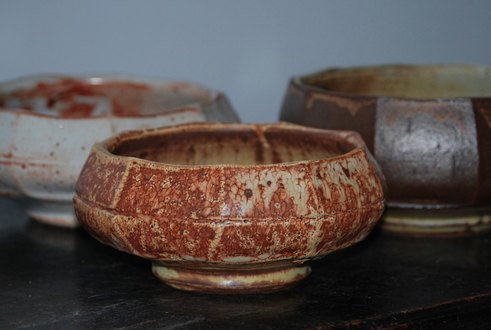 IF YOU HAD TO START OVER AGAIN, WHAT'S THE FIRST THING YOU WOULD DO FOR YOUR BUSINESS?
One of the really, really important things that we did is try to find a place where there is an audience that you can build on. If you get excited and go out into the boonies to build a business, where are the people going to come from? People that need your pots and would buy your pots? I would prefer to live in a much more remote and modest area, and we made that mistake in Venezuela- we were just a little too far out for people to come out and buy pots on a regular basis. So I think location. Location. Location.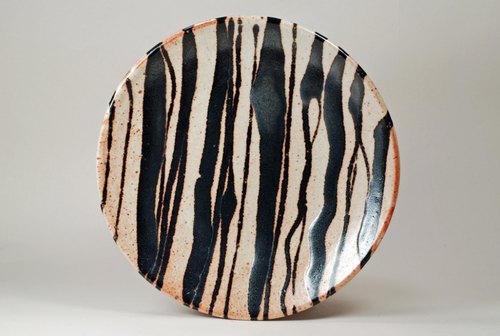 BOOK
A Potter's Workbook by Clary Illian
The Unknown Craftsman by Soetsu Yanagi
CONTACT