Podcast: Play in new window | Download
Alex Matisse | Episode 135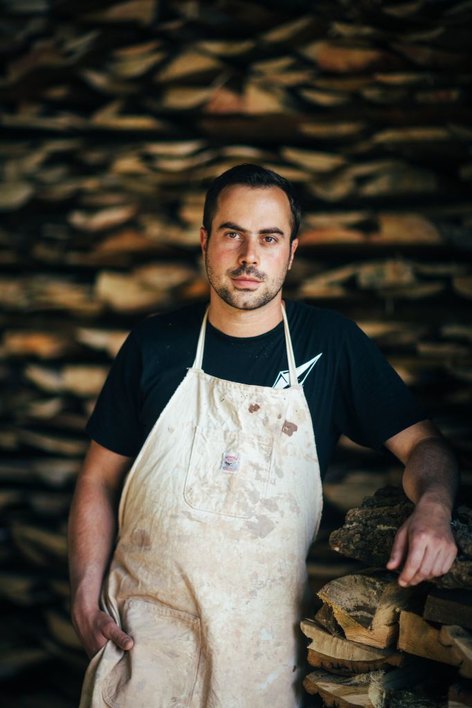 Alex Matisse grew up in a converted white clapboard church in the center of a small New England town in a family of artists.
For three years, Alex apprenticed in the workshops of North Carolina potters Matt Jones and Mark Hewitt. Their work combines traditions, from the Anglo-Oriental school of Leach, Hamada, and Cardew to the folk pottery of the south-eastern United States and many places between. In their workshops Alex learned to love simple pots; adorned or bare, quiet and strong, they make their place comfortably in the home and speak to the thousands of years of pots before them, and all that is to come.
Alex's work is made in a fusion of pre-industrial country traditions in both process and material. It is fired in a large wood burning kiln and made of as many local materials as the chemistry will allow.
Ales believes in the beautiful object; that there are inescapable aesthetic truths, physical attributes, that remove time and place from the defining characteristics of the made object. These objects can be viewed today or many years from now and be understood as beautiful. Though their quotidian value may become antiquated, their aesthetics will save them. Alex believes in making pots that carry this truth while, as Henry Glassie told Alex in passing one day, holding one hand to the past with the other outstretched to the future.
SPONSORS
Number 1 brand in America for a reason. Skutt.com
For all your ceramic needs go to Georgies.com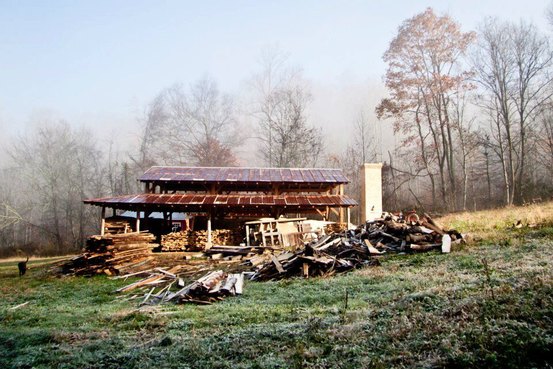 HOW CRITICAL HAS GOAL SETTING BEEN FOR YOU IN ACHIEVING YOUR SUCCESS?

It's big. We like to set a goal and work backwards from it. For goal setting right now it is trying to figure out how to pay everybody and what needs to happen to do that.  We set a goal and from that goal we work backwards to figure out what we need to accomplish to get there. We are still learning this stuff.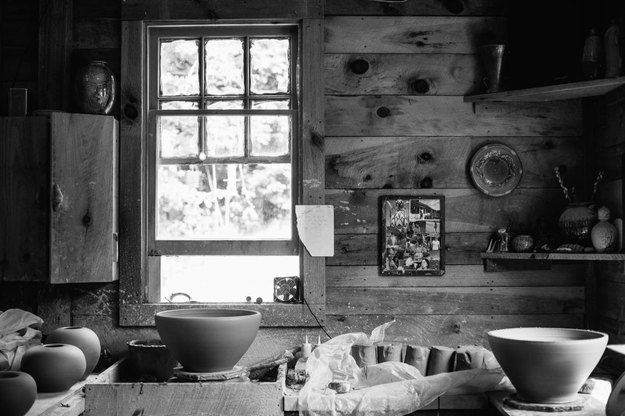 WHAT KIND OF MINDSET DOES ONE NEED TO BE SUCCESSFUL NOT JUST AS A CRAFTS PERSON BUT ALSO AS A BUSINESS PERSON?
I don't know, because we have our interior life and our exterior life and there is not much that separates the two. I question a lot of things. I move slowly and ask a lot of questions.I do not have this aggressive, we are going to do this thing or else mentality. Sometimes I think maybe you really need that but I don't know.
We don't really advertise. We have been very fortunate with the press we have gotten. That has been generated pretty organically.
WHAT IS YOUR STRONGEST MARKETING TOOL AT THIS POINT?
Well we have a pretty good local mailing list that has been built basically over the last five years. When we have a kiln opening we send out post cards and we send out emails, and we do Facebook and Instagram. Anytime we were anywhere we had the little sign up sheet out collecting names.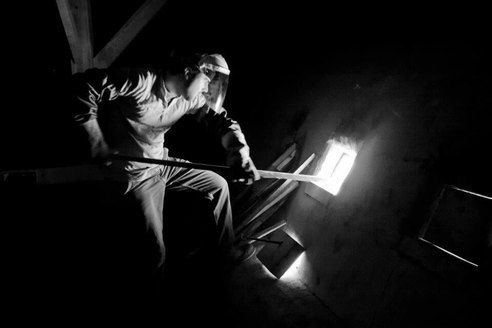 WHAT SERVICE DO YOU USE FOR YOUR EMAIL LIST?
We use Mailchimp.
DESCRIBE YOUR PERFECT FAMILY DAY.
Connie and I have talked about this. I think we would be on the beach and we would have a nice picnic, a nice bottle of wine, and w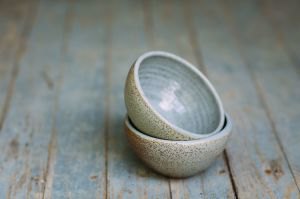 e would be hanging out with Vita and swimming a little bit. Then I would go off and do a little fishing, and everybody would be fine with it. I would go do some fishing and come back and then we would go out to eat at a nice little restaurant.
BOOK
CONTACT