Podcast: Play in new window | Download
Danielle Clare Pomorski | Episode 136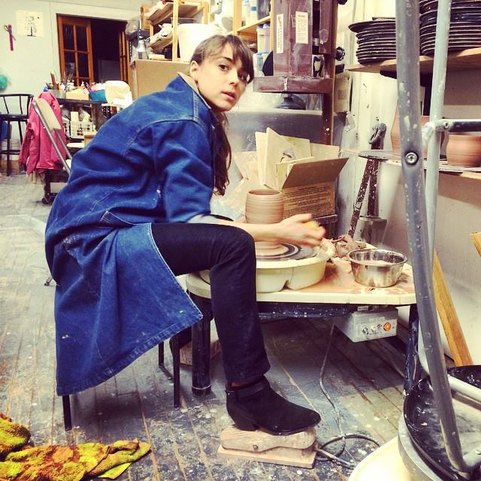 Danielle Clare Pomorski is Ceramics and Theatre artist from Erie, PA. She has been working with clay since 2003.  She has studied at Ohio Wesleyan University under Kristina Bogdanov.  In 2009 she moved to Athens, Greece where she was taught by a couple that were both third generation Greek potters. In 2010 she moved to Brooklyn and took a few classes at Choplet taught by Damien Garcia. She is now working at Clayspace1205 at the tippy top of Greenpoint, Brooklyn.
SPECIAL ANOUNCMENT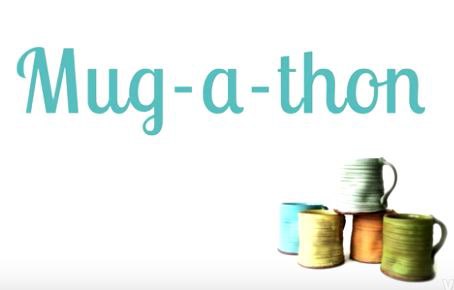 Help move former Potters Cast guest, Sunshine Cobb move closer to reaching her goal in her Indiegogo campaign. Click here for more information.
SPONSORS
Number 1 brand in America for a reason. Skutt.com
For all your ceramic needs go to Georgies.com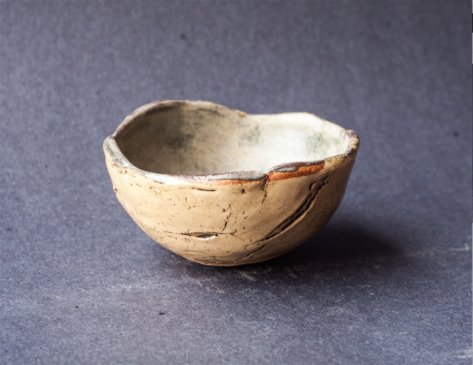 WHAT A STORE A GOOD CANDIDATE FOR YOU TO SELL YOUR WORKS THROUGH THEM?
I look for stores that have a lot of organic products in them, like a flower store for example, or something that has a lot of handmade work. Luckily in Brooklyn that is a lot of stores- there are a lot of stores that have work that is made by people that are local. There is already a structure built in for that kind of support where they are used to makers from the neighborhood. It makes it easy to work with them.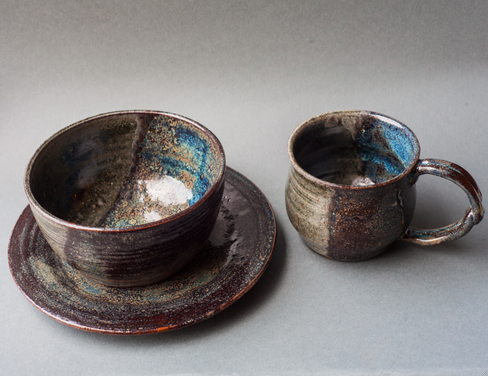 WHAT IS THE BEST WAY TO APPROACH A POTENTIAL STORE YOU WANT TO SELL IN?
I've had a good experience just talking to people in person. I think in person is the best way. One store that I approached I liked this one planter that they had and I asked if it was handmade. Initially she said, "Yeah." Then she looked at me and she said, "It was made in China." Then she said she was sorry and didn't know why she lied. Then I told her I was a potter and I lived right down the street. She was excited and asked me to email her and it just worked out perfectly.
Emailing I think is a little bit harder because you don't seem as human. I haven't gotten as good of a response with email. Some stores have a place where you can submit on their website and I have had zero luck with that.
WHAT IS YOUR FAVORITE MARKETING TOOL?
Actually, my favorite marketing tool is giving ceramics away. I don't know if that is a good marketing tool or not, but I found that every opportunity you have where somebody has invited you over for a house-warming party or bar-b-que so I usually bring a small ceramic item for them. I find that people respond really well and then a lot of times people refer more customers to me.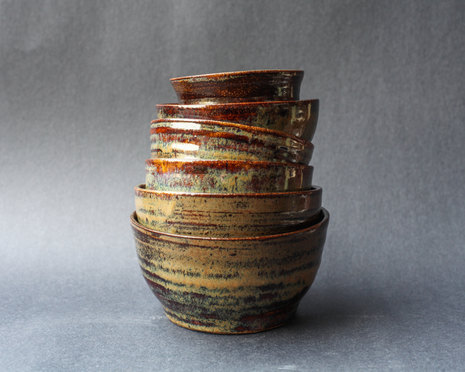 DO YOU HAVE A TARGET OR GOALS TO GROW YOUR BUSINESS?
My initial goal was to just have the studio pay for itself. I've been out of college for over five years now. I always had to rent studios space and buy all the supplies and it all gets pretty expensive. I thought that maybe I could sell my ceramics and so it can all pay for itself and that'll be really rewarding and great. That was my initial goal. My goal now is to be visible to more people.
SOMEBODY WANTS TO START A NEW BUSINESS UP AND RUNNING, WHAT ADVICE WOULD YOU GIVE THAT PERSON?
Confidence. I think you just need a lot of confidence and good support system of people that are willing to have confidence for you when you don't have it. I also write a lot of To-Do lists. That helps you be more productive. So be committed to a To-Do list.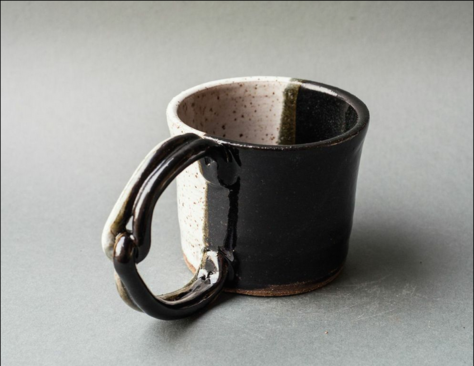 BOOK
Slouching Towards Bethlehem by Joan Didion 
CONTACT