Podcast: Play in new window | Download
Michael Kline | Episode 137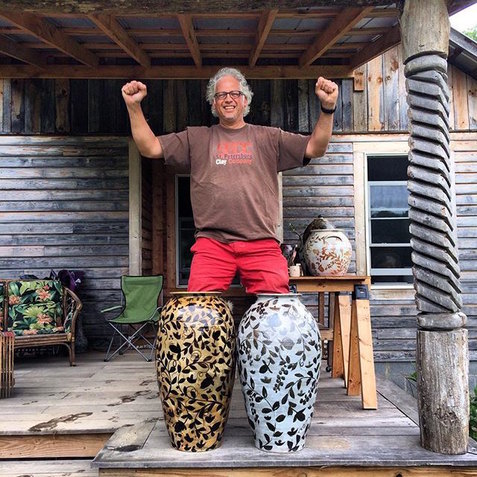 Michael Kline is a potter working in the mountains of North Carolina. The Penland School of Crafts brought Michael to the area to be a resident artist in 1998 and he has called it home ever since. Michael also keeps an online journal called "Sawdust & Dirt" where he chronicle his life as an artist.
SPONSORS
Number 1 brand in America for a reason. Skutt.com
For all your ceramic needs go to Georgies.com
DO YOU SEE YOURSELF AS AN ENTREPRENEUR?
Yes, I think I do. In a funny way I think I've always tried to break the mold of what I was supposed to do in any situation or in a business sense. In 1993 I had applied to do a big wholesale show in Baltimore and I didn't get in. I had been in the show for several years and I had started to gain quite a following among shops and galleries, but, this was my big show of the year and I didn't get in. So I was kind of desperate.
I think this is when I had my first entrepreneurial moment. I decided I was going to go to Baltimore anyway and set up in a hotel room. I knew that buyers would be there, I had a lot of friends there, and I needed a hotel anyways. So I set up my pots in my hotel room and invited people to come. It was sort of out-of-the-box thinking, but it worked.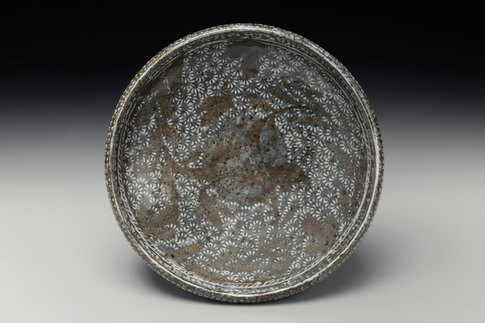 WHAT WAS THE TIPPING POINT FOR YOU WHEN YOU THOUGHT YOU COULD SURVIVE?
I think it was when I took a small business loan out so I could quit my job and actually make pots for a few without any income from that job. After I produced the work, shipped it out, and got paid for it, and paid the loan off well ahead of time, I felt like that was a moment when I thought I was on my way and I was going to be able to do it. It wasn't a guarantee, but for a moment I thought this is going to work. But that whole idea is constantly being revised and updated. Since the 90's a lot of things have changed. So that's part of the business of how do you reinvent yourself and how do you reinvent your strategy for the coming years.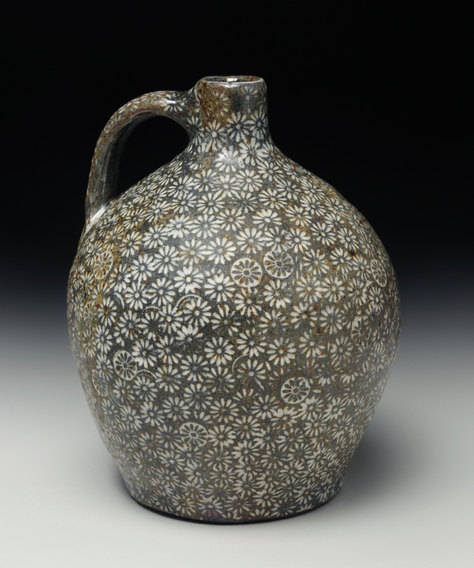 HOW DO YOU PRICE YOUR WORK?
There is the usual- What will the market bare? Although with the new work that I am making, there is not a really clear market for that because I don't know many people doing this. The wood kiln has a certain value. I can fire that wood kiln four times a year. So that's my income pretty much. With the new kiln it may be possible to fire more often, but the amount of work I am producing over a period of time, I look at that versus looking at the individual pots.
Since I do more retail it gives me a little more flexibility on the individual price, but I do base it on what I can sell the piece for. In North Carolina it's not easy because there are lots of potters so there is lots of competition. There is also a fair price for a mug, for example. A mug is great unit of measure for these discussions of pricing. But with the time I spend on the piece painting a cup might take ten minutes, which is a lot different than dipping it into a glaze. So I have to price my work a little more than a person who is dipping and firing. There is also the risk factor of the wood kiln which is a risky firing environment. So all this has to be taken into account to get to that number.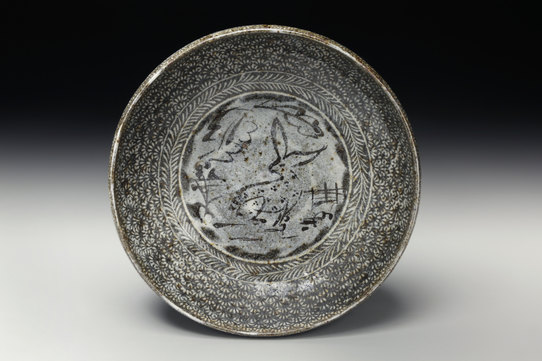 ARE YOU EVER EMBARRASSED BY WHAT YOU ASK FOR YOU WORK?
I think that was something that happened early on. I realized that I couldn't afford my work. Like if I went to a pottery sale, I couldn't buy that piece. I think I've overcome that and I'm not embarrassed asking for a fare price. Even the new work I presented at the Cousins in Clay show, I priced it way beyond my comfort zone. I just knew I had to because I knew I was giving it away.
WHAT'S YOUR BIGGEST STRUGGLE AS AN ENTREPRENEUR?
Staying on schedule. I think that is the biggest thing for me. Everything in the studio is like working in a dream sometimes. Then it comes down to the reality of having to fire the kiln and get that work done for a certain deadline. That is the snapping point where I snap out of my dream of making things and realize I am a week behind. So that's my biggest struggle to bring in on time.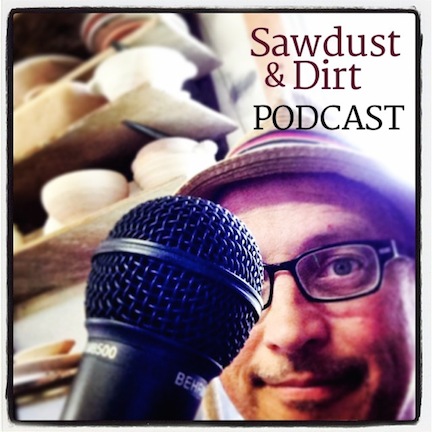 BOOK