Podcast: Play in new window | Download
John Britt | 142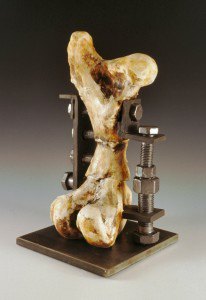 John Britt is a studio potter in Bakersville, North Carolina who has been a potter and teacher for over 30 years. He lives in mountains of western North Carolina although he grew up in Dayton, Ohio. John is primarily a self-taught potter who has worked and taught extensively, both nationally and internationally, at universities, colleges and craft centers, including the Penland School of Crafts where he served as the Clay Coordinator and then, as the Studio's Manager.
He is the author of the "The Complete Guide to High-Fire Glaze; Glazing & Firing at Cone 10" which was published by Lark Books in 2004, and his most recent book "The Complete Guide to Midrange Glazes: Glazing and Firing at Cone 6" which will be published October 2014. He also has and two e-books (PDF's): "The Quest for the Illusive Leaf Bowl and Other Assorted Articles" and "Aventurine Glazes". He also has a DVD produced by Ceramics Daily entitled: "Understanding Glazes: How to Test, Tweak and Perfect Your Glazes".
He was the juror for the book; "500 Bowls", Technical Editor for "The Art and Craft of Ceramics", and the "Ceramic Glaze: The Complete Handbook" by Brian Taylor and Kate Doody. He has written numerous articles for ceramics publications including: Ceramic Review, Studio Potter, Clay Times, Ceramic Technical, New Ceramics, The Log Book and is a frequent contributor to Ceramics Monthly.
SPONSORS
Number 1 brand in America for a reason. Skutt.com
For all your ceramic needs go to Georgies.com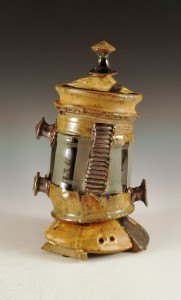 WHAT DO YOU LOVE MOST ABOUT WHAT YOU DO?
Well. I like the variety of the stuff I do. But I just love throwing. I just love making stuff and then sharing it. I guess that's what I like the best. Sharing it with people. There's something about that that's satisfying to me.
WHAT'S THE BIGGEST CHALLENGE YOU HAVE RIGHT NOW IN YOU BUSINESS?
 Let me think a minute. I guess juggling workshops. I don't want to do too many. Then I get burned out. I try to keep a balance of things to keep creative and productive yet keep enough income coming in.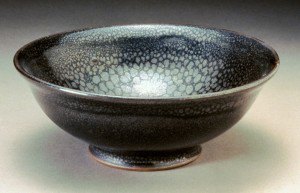 WHAT STRATEGY TO YOU USE WHEN IT COMES TO MARKETING YOUR GOODS?
Essentially I'm marketing both pottery and glaze. So I'm essentially selling information in these workshops. I offer information on my blog on my facebook page. Like I'll tell people recipes. So they're essentially getting content. They aren't just coming and looking at my stuff. My main venue right now is the workshops. I found out that people that are coming like to get something. I take as many pots as I can to the workshops.
HOW DO YOU USE SOCIAL MEDIA FOR YOUR BUSINESS?
 Well I have a blog and Facebook. I also have a Twitter that I'm starting to post more to. I have smart phone so now when I take pictures I can share to all three simultaneously. Sometimes when I have a workshop I'll say, "Can you guys help me share this?" And they'll pass it on.
WE TALKED ABOUT THE IMPORTANCE OF NETWORKING EARLIER.WHY DO PEOPLE LIKE BEING FRIENDS WITH YOU? 
That's a good question. I wonder about them! I don't know. I try to be fun and engaging with people and share stuff and be open. So I guess that's it.
The Potter's Dictionary by Frank and Janet Hamer

Clay by Suzanne Staubach
CONTACT