Podcast: Play in new window | Download
Linda Fahey | Episode 144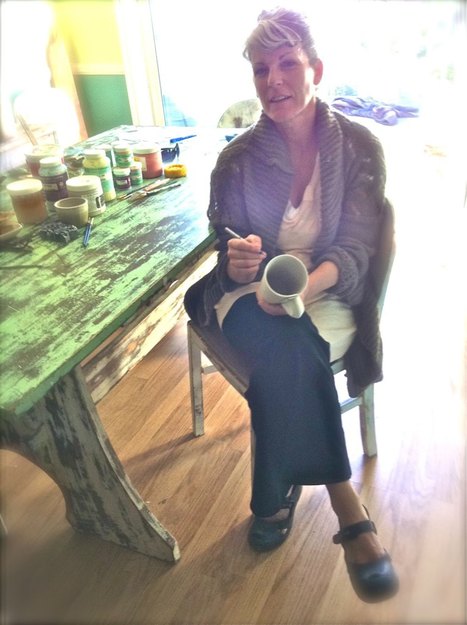 Beyond being the chief curator and proprietor of YONDER, artist Linda Fahey spends much of her time in the shop's studio, making her own line of ceramics, all inspired by a life lived by the coast. At YONDER, her open studio is a space for exploration, innovation, and collaboration, where she welcomes customers, artists, and friends to pull up a seat at her worktable for conversations and creating. Her work is shown at respected shows in the Bay Area throughout the year, and is available nationwide through design-focused stores such as Anthropologie, Voyager, and Rare Device.
SPONSORS
Number 1 brand in America for a reason. Skutt.com
For all your ceramic needs go to Georgies.com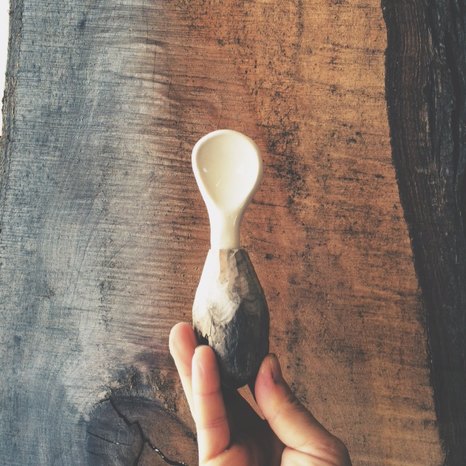 HOW IMPORTANT IS STAGING FOR PHOTOGRAPHY TO BE ABLE TO GET THE BEST SHOTS?
I learned recently, by getting my shop online, that good photography is invaluable. And I don't mean the photo backdrop. It's sort of old school in a way. I know it's safe and everybody does it for their work, but certainly in the ceramic community. So that's great. Except it's kind of uniform. But for a shop. When you're appealing to people outside of the ceramic community, I think it's important to have a great feed or look. I think shots of your work, if you have an online store, is super important. I've taken my own photographs for years and I've just had some photographers take all of the shots for the store. They look amazing. I could not have done those shots myself.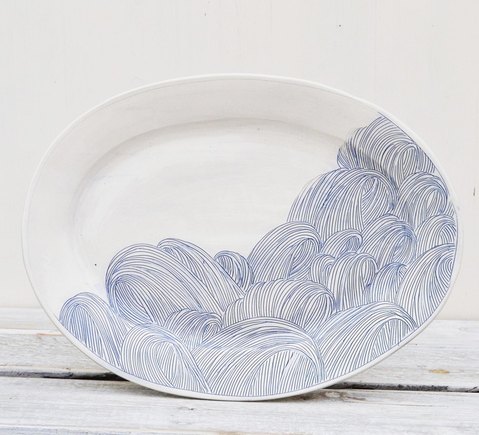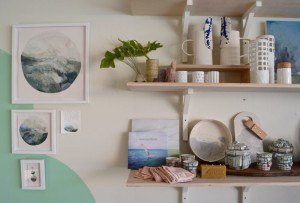 THEY SAY WE SELL BEST WHEN WE TRY TO SELL AN EMOTION OR STORY. DO YOU TRY TO APPROACH YOUR SALES OR MARKETING WITH THAT IN THE BACK OF YOUR MIND? 
No. I don't think of either of those things. What I do is the integrity of my work. Me making my work and caring about what I'm making. The integrity of the shop is about my aesthetic. I genuinely think our amazing products that look great and look great in the environment of the store. I genuinely look at the shop as an art project in a lot of ways. It's always changing and I'm always getting new things. But I look at a lot of factors and how things go together. I'm telling you, it's a gut instinct thing that I'm not sure it's anything else. It's my eye and what feels right. I hope that comes across and that people relate to that. That's my goal.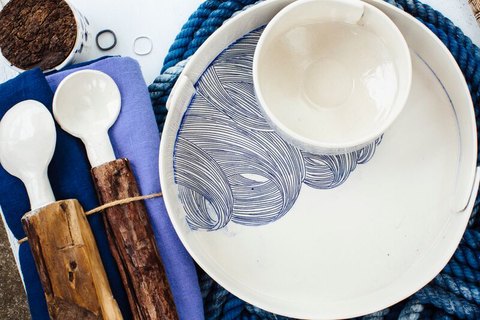 DO YOU HAVE A BUDGET THAT IS SET ASIDE TO MAKE SURE YOU ARE MARKETING CONSISTENTLY? 
No. That's probably bad. All the marketing people are like, 'oh my god'. We live in this Facebook/Instagram world so you are often your own marketer. So you are driving that on social media. I'm sure there are people with budgets who can pay other people to do that, but I don't have that kind of budget. So I'm just doing it myself. But I also benefit with my relationship with Anthropology. So I couldn't replicate that market. I wouldn't have the budget in my lifetime to do the marketing that Anthropology can do. So that's an enormous bonus to me that I do not take for granted. I've benefited from their presence. So those things work too, when you have relationships with retailers like that. Who are also promoting your work. So you've got a lot of people working for you. I think for a lot of artists that may be the model. And I can't see that changing for me. I'm a small operation. So I'm probably just going to keep going the way that I've been going.  Instagram I think is a great tool. And I use it a lot. It's the social media that I enjoy the most.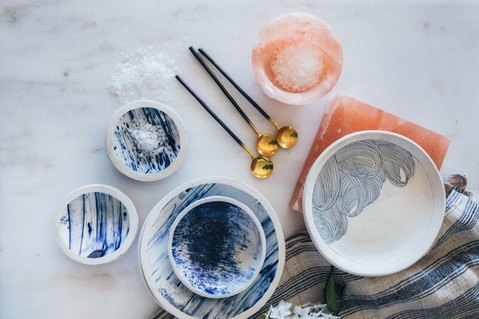 DO YOU FEEL THAT INSTAGRAM IS A POWERFUL PART OF YOUR GROWTH? 
I think it's definitely been significant for me, yeah. I mean I really enjoy it and I think that's why it works. I think you have to really like it for it to work for you. If you're not comfortable on the interface it may not work as well.
WHAT ARE THREE TIPS YOU WOULD SAY ARE CRITICAL FOR GETTING A BUSINESS GOING? 
I think the most important thing is that you need your own website. You need excellent photographs of your work. You need to create a sort of comprehensive look. Meaning the look is not enough. You need to have it photographed well for the work and for your personality. I think that's really important for creating a presence on the web. That will include Facebook, Instagram, and the usual. I don't do Twitter, but I know a lot of people love Twitter. So whatever makes you happy in the social media factor, I think you have to be doing that with intention. I think you need to have a bit of business acumen.There needs to be a bit of organization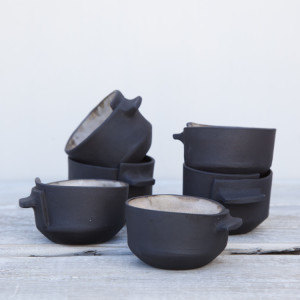 around. Dealing with people well on email, dealing well with stores, interfacing with whole sale accounts well, being responsive and communicative with your stores. I think that that's also important to develop relationships and know what to talk about your work. You can't be having those conversations where you don't know what you're charging for your work. You need to know what your work is worth and you need to be real clear about what you're putting out there. So you don't having those I-don't-know-what-to-say-about-it conversations. I talk a lot to people about pricing. Because I'm selling their work too. An artist comes to me and I talk to them. Pricing conversations come up all the time. My advice is always, do some market research. Look at who else is making work similar to you. Who's doing work in a way that you would like to model and then learn from those people.
BOOK


  Samuel Pepys: The Unequalled Self by Claire Tomalin
CONTACT 
Instagram- hey_yonder_shop