Podcast: Play in new window | Download
Joel Cherrico | Episode 147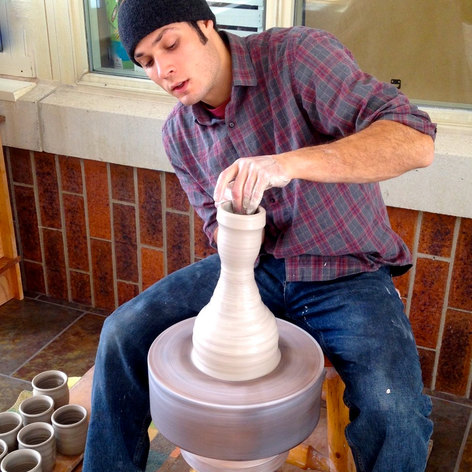 Joel Cherrico is a potter, entrepreneur and former author for the American Craft Council website. After graduating college with a degree in art, he immediately launched his business, Cherrico Pottery, LLC. For the past five years, he has supported his livelihood full-time by creating and selling handmade pottery.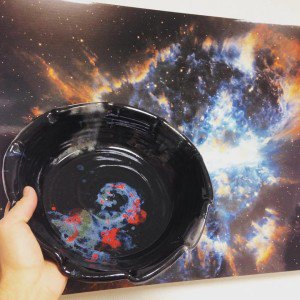 Cosmic Serving Bowl Giveaway for "The Potters Cast"
In collaboration with my recent interview on "The Potters Cast" podcast, host Paul Blais and I are teaming up to give away one of my newest creations: a Cosmic Serving Bowl!
$325 value
Give Away Ends October 6th, @ 7PM Central Standard Time
SPONSORS
Number 1 brand in America for a reason. Skutt.com
For all your ceramic needs go to Georgies.com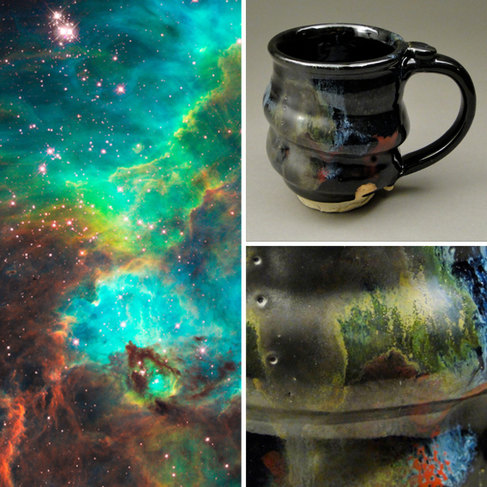 WHAT'S THE BEST TACTIC YOU'VE USED SO FAR FOR GROWING AN EMAIL LIST? 
It's probably been to build a landing page. Which is a page devoted just to this one piece of art. I use a service called Launchrock.com. It's five dollars a month. There's a free version too, but it's essentially turning a website, instead of focusing on my website I built a landing page. It's one page where people can see what I have a put an email in. And I wouldn't call it a tactic, I would call it a strategy. Because anybody can use a strategy. This tactic might work with this kind of art, but the strategy of just building the one page devoted to this one thing that has brought the most success so far. My online store has been great too cause it's an actual exchange. I try not to market unless people can have some sort of interaction or a call to action. My online store lets people pay me money for my art. So that's important. Marketing without a call to action doesn't help grow financially. It's not as direct. It's harder to track. It's harder to test how that market is doing anything. But the online store has also been very important.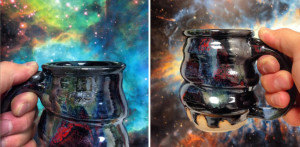 WHAT'S THE BEST DAY OF THE WEEK THAT YOU'VE FOUND FOR SENDING OUT EMAILS?
I have sent almost a hundred emails to national publications and authors about this type of work. Statistically it's recommended that you send earlier in the week. I chose Tuesday. I usually send between nine and ten AM. That's statistically when this authors are most open to these pitches. So I like to send an email in the general morning. I like to not look at email at all on a Saturday or Sunday if I can afford it. I take a break from the smart phone usually. Maybe I'll do a little social media. But mornings for email. and Tuesdays about nine or ten AM for pitches.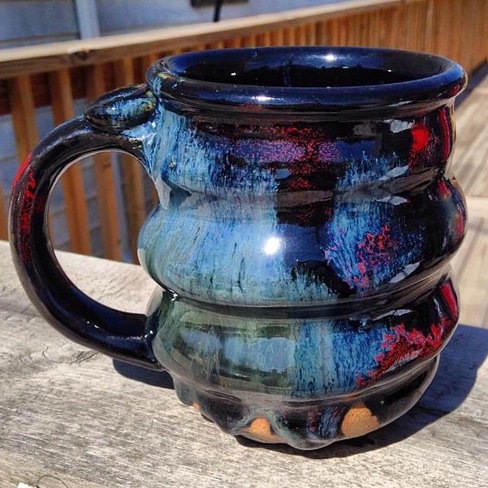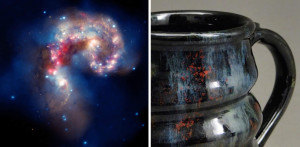 HOW OFTEN SHOULD SOMEONE EMAIL TO THEIR EMAIL LIST OR SUBSCRIBERS? 
A company I'm working with called Appsumo.com is also helping me collect emails. Just with tools like pop-up boxes. And they recommend once a week. They have a lot of statistics on email open rates. They have over a million subscribers. But you need to be showing something valuable. You can't just be talking. You need to be giving value to these people who are taking the time to see your email. As my list grew I decided to give more value to the people on it. Which is why I feel good about giving them one mug as a thanks. Giving someone from the list one mug each week, that's a very worthy expense for me.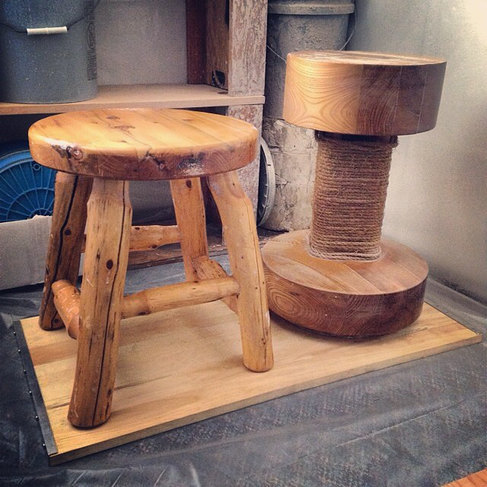 WHAT METRICS SHOULD A PERSON BE TRACKING WITH THEIR EMAIL MARKETING?
Well I use Mailchimp. It's easy to see your open rates. I've heard form Appsumo that twenty percent is a fairly good open rate. I think Mailchip tells that the average for industry artists is about twenty percent. I'm up at around thirty percent. But I try to give a lot to that list. If you get about twenty percent every time you send it out and you're not getting massive unsubscribes I think you're doing all right.
DO YOU HAVE CLICK THROUGHS IN EACH EMAIL?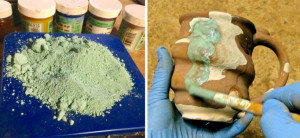 So for every Facebook post, Instagram Post, Twitter post, and email I've been really trying to include more call to actions. The tough part is they have to be interesting enough for people to click on. It's not going to work if it's just 'check out my new art on Instagram'. That hasn't worked very well for me. It hasn't helped grow the list. But as I've gotten published in major national blogs or run specific giveaways of Cosmic mugs that's been a lot better. So I call that a call to action. And I do try to include one in every email. But I test. I guess I just test a lot.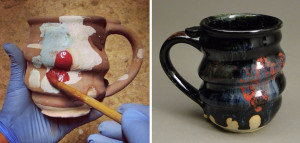 WHERE SHOULD A PERSON BE SPENDING THEIR MOST TIME WHEN THEY'RE BUILDING AN EMAIL LIST? 
Well it depends what your goals are. Building an email list it's just one more step towards what ever your goals are. But for me the goal is to launch a crowd funding project that lets the people on the list purchase this new type of art at a much lower price. So I think I would ask 'what are your goals for growing this list? What's it all leading to?' Cause I can't answer that for most people. Just growing the list isn't enough.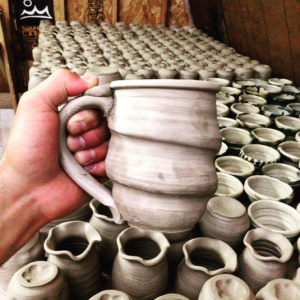 WHAT'S THE IDEAL LENGTH OF AN EMAIL THAT'S BEING SENT OUT TO YOUR SUBSCRIBERS? 
It absolutely depends on what you're talking about. I've sent 500-1,000 word emails. Which is pretty long. These Cosmic Friday emails I'm sending out are about two sentences. Maybe three. And then one cool quote. So it needs to be however long it needs to be to accomplish your goals. If a post is very long, but it's great and captivating then you should make it over five hundred words.
WHAT DO YOU DO FOR FUN? 
Well making pots on the wheel is the fun part. That's when I can turn my brain off and listen to an audio book or something. I still mess around and make some sculptures every once in a while. But away from business completely. I'm in a band. I play guitar. I play baseball almost every Sunday. Just a Sandlot style pick up game. I like to go out to the Rockies every winter and go ski.
The 22 Immutable Laws of Marketing by Al Ries And Jack Trout
CONTACT
Instagram- cherricopottery