Podcast: Play in new window | Download
Jessica Brandl | Episode 148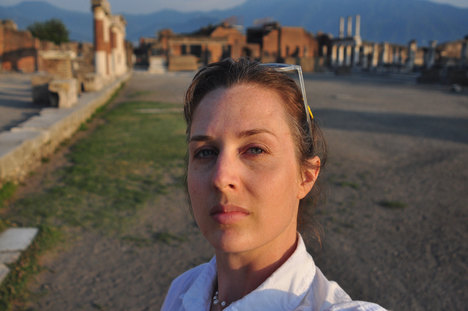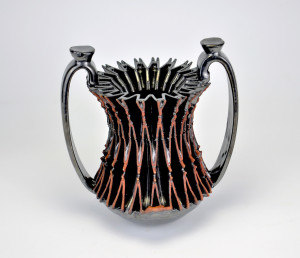 Jessica Brandl holds an MFA in Ceramics from The Ohio State University and a BFA from The Kansas City Art Institute. Her work has been shown nationally and internationally in numerous solo and group exhibitions, including "Ceramic Top 40," and at RISD Rome. Her work addresses the object as artifact, and its recollection of human time and environment.
SPONSORS
Number 1 brand in America for a reason. Skutt.com
For all your ceramic needs go to Georgies.com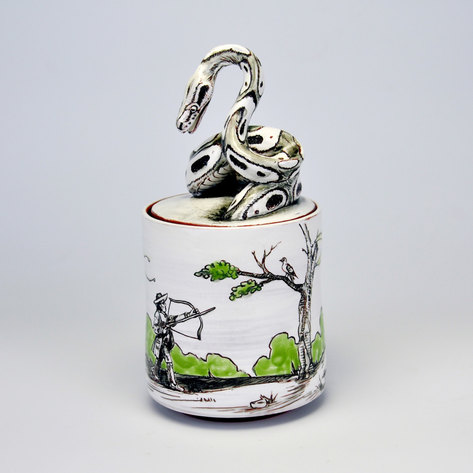 WHO IS YOUR INTENDED AUDIENCE?
I hope everybody! I don't know. I want to catch everybody. And in my brain the tool to do that is representation. It allows more people in than really abstracted work. So that's important to me. So I can explain it to my grandma and it is also culturally relevant in the space of making art. So really it's a tall order. I want a very large section to look into these little spaces that I've created.
HOW DO YOU DEVELOP YOUR OWN PERSONAL BRAND TO MATCH YOUR AUDIENCE WITH YOUR WORK?    
I am very much a naturalist. In the kind of sense that the individual that is engaged in the natural world, being inspired by it, being intrigued captivated by it. But then I'm the naturalist artist that wants to drag that back into the studio. But not as an idealized version. I want to drag the things back into my studio that I'm in question about. I want to understand better what this
is an effect of and try to make work out of that. It's great to find out who and what you are so you can find others who are from that history so you can understand your own trajectory. And so as far as branding, that sets me up in a space that is addressing in a couple different communities. In addition to people generally liking animal subject manor and things about their environment, usually not as pointed as I would like to prod at, but the natural history side of things is certainly a direction that I'm very eager to embrace and how I, as a ceramic artist, can contribute.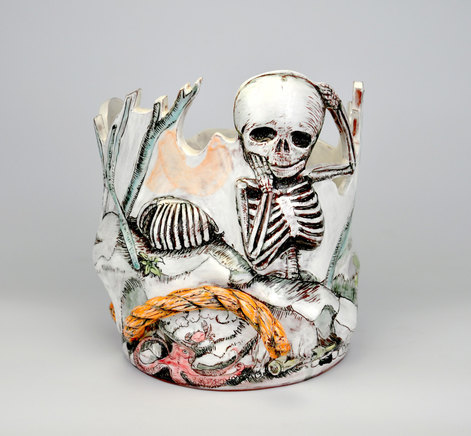 HOW DID YOU ESTABLISH YOUR PRICE POINT? 
You know. You just Google search. You look at galleries. You get a sense of the kind of things that are similar to what you're making. And then you look at the price and you make your decisions based on that. I feel like I'm a little on the low side. But again, I'm originally from the middle midwest. You know. Nebraska. And it's one of those things, I guess I want people to have access to it, so I undercharge. Which is not the best salutation. Good artists aren't always good business people. This is something that I've always work on.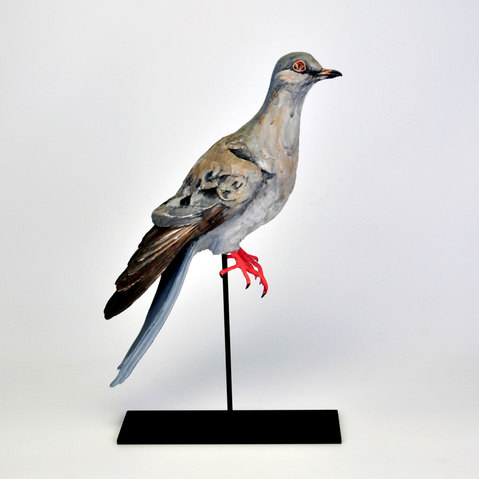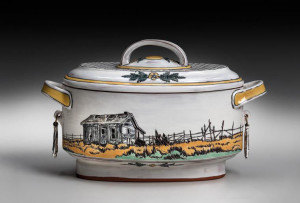 DO YOU PRICE BY SIZE OR BY TIME INVESTMENT? 
God. I don't even record the amount of time. It takes probably forever and it would probably be really grim and depressing. And so I kind of just go by size. You know I should probably be a little bit more attentive to that. I am so stubborn for the visual outcome that I ignore all of that other stuff and just start thinking about and rendering the object. Rather than the overall outcome. I don't really particularly want to be having that hang around in my head while I'm trying to finish something. It's already taken me weeks, mouths to make. So it's one of those things that my brain doesn't think of both at the same time. It's one or the other, but not both.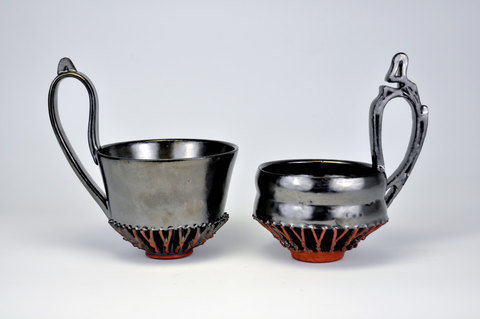 IS IT POSSIBLE FOR AN ARTIST TO BECOME BUSINESS PROFICIENT? 
I would say there are a number of really savvy business minded artists out there. Man, I have definitely tried to emulate them in a lot of different ways. And it's just a matter of finding that right balance. And I definitely think there are great artists who are great problem solvers and are good with marketing. All of those attributes. You know they have it. So rather than being too stubborn I try to look at their practice and figure out how I can emulate them more. That's the thing. Obviously some people are more successful than others. You just look at what they're doing and you think, 'well where do I line up? where do I depart from that kind of success or failure?'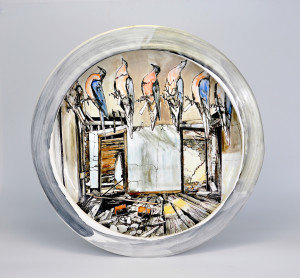 WITH ALL THE TECHNOLOGY HAPPENING IN THE CERAMIC WORLD WHERE DO YOU SEE IT GOING IN FIVE YEARS?
I think I like the current trajectory of people really embracing the DIY. The do it yourself. I am in the process of putting my own 3D printer together. And trying to utilize open source software. That I think is what was slowing it up for so long was that you had to have thousands and thousands of dollars to have access to a 3D printer. And also the licencing for the software. If you have a little gusto you can learn this stuff on your own. You can build it in your own house. I think we came up with a price sheet. It was like five hundred and five dollars to order all parts and all the necessary do dads to build your 3D printer. So that's pretty low in price compared to not too long ago it being well in the thousands. So do it yourself ceramics and 3D printing. I think that's the next five years.
BOOK


The Monkey's Voyage by Alan de Queiroz 
CONTACT 
Instagram- brandltown