Podcast: Play in new window | Download
Mariko Paterson | Episode 150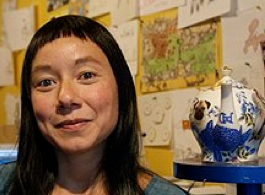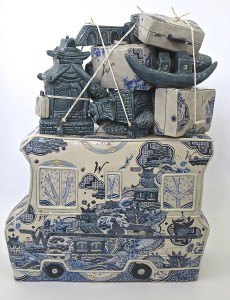 Mariko Paterson has been around the ceramic block. Born and raised in Vancouver, she first attended Langara College and then completed her bachelor's degree at the Alberta College of Art. Kent State University was her next destination where she knocked out her MFA degree. While she has also made New York, Michigan, Ohio and Manitoba as just some points of her professional pursuits, Halifax, Nova Scotia now serves as ceramic headquarters. Forage Studios strives to produce a subversive strain of wheel thrown and ceramic work as well as serve the community with an education of the arts.
Historical meets handbuilding where her sculptural interests lay and a dalliance with the pottery wheel has resulted in both forms and a forum for exploring her love of creamy cone 6 clay bodies and illustration.
SPONSORS
Number 1 brand in America for a reason. Skutt.com
For all your ceramic needs go to Georgies.com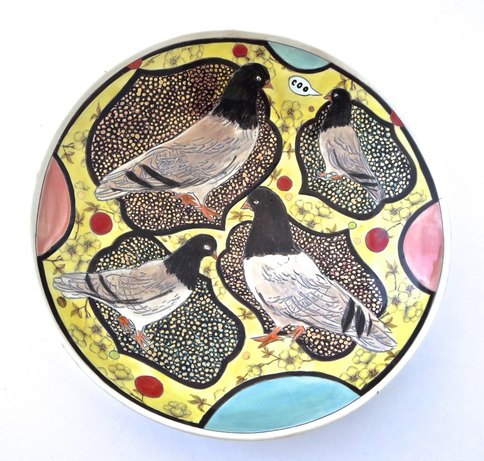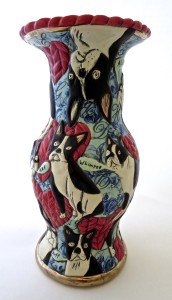 HOW HAVE YOUR SALES PROGRESSED OVER THE YEARS?
Price wise. When I was younger I would always price to reflect who I wanted to be.
HOW DO YOU USE INSTAGRAM TO PROMOTE SALES?
I literally just put it out there. I put process shots. I put inspiration shots. Usually when that one is sold I'll sell another five in orders.
HOW DO YOU KNOW WHEN IT'S TIME TO RAISE YOUR PRICES? 
When I'm spinning the wheels and the bills are not getting paid. I have a target that I would like to make. If I'm teaching at the art college, which I'm not this year, I want to make that up in sales. That's what I kind of aim for. Satisfying that number.
DO YOU CHANGE YOUR PRICES FOR YOUR COMMISSIONS VS REGULAR CUSTOMERS?
  I'm beginning to switch it up.  I know in the past that I know it's good to keep your mug prices similar. But if someone comes all the way from my studio from Vancouver, Washington I will give them a deal. But if I'm sending things off to galleries, forget about it.
WHAT WOULD YOUR SUPERPOWER BE IF YOU COULD HAVE ONE?
It sounds really silly. But to get a little deeper I also suffer from a chronic depression. So I would like to just be a happy super hero. That would just give out money and donuts with sprinkles to everyone. And maybe chicken wings!
BOOK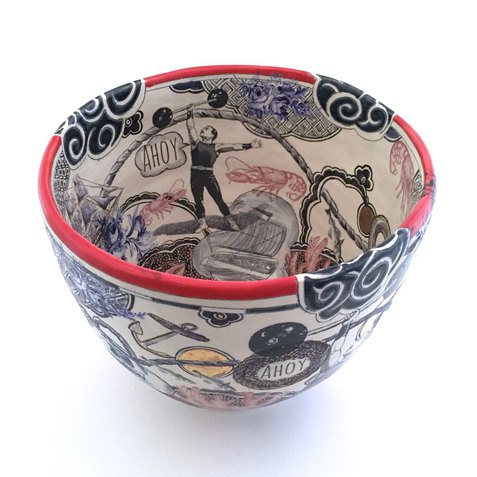 CONTACT 
Instagram