Podcast: Play in new window | Download
Roberto Lugo | Episode 152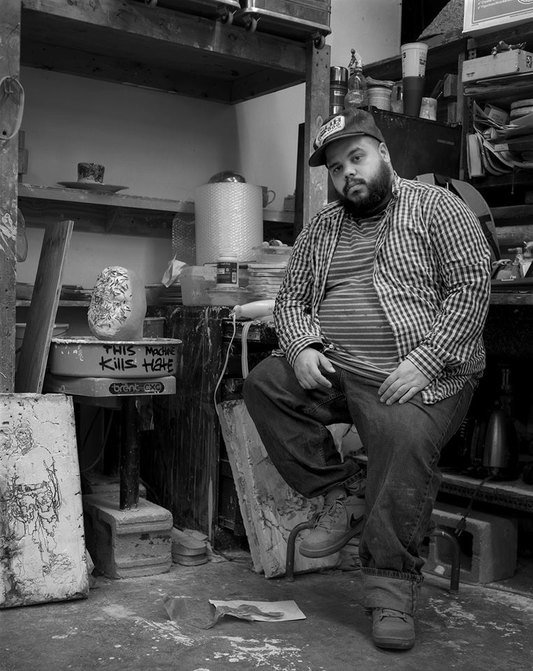 Roberto Lugo was born in the Kensington neighborhood of Philadelphia. Roberto was his mother's third child by the time she was 21. Growing up Roberto was exposed to prevalent drug use and gang activity. The crack epidemic left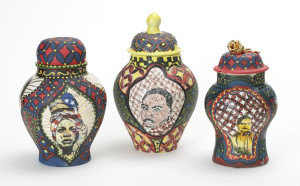 half of the houses in Roberto's neighborhood abandoned. His childhood neighborhood gave very little hope for a future outside of its boundaries.
Roberto didn't have any experience with art in high school. He did, however, take up writing graffiti with his cousins on the streets of Philadelphia. After moving away from Philadelphia Roberto found himself in a community college taking art classes.
After undergraduate studies Roberto realized how important it was to share his experiences through presentation as well. In 2011 Roberto had an opportunity to speak at the National Council of Education for the Ceramic Arts in Seattle, WA. His lecture was entitled "Activism Through Ceramics". The following year at the NCECA Conference held in Houston, Texas where Roberto delivered another lecture titled "From the Wheel to the Wall", a presentation on how graffiti relates to ceramics.


SPONSORS
Number 1 brand in America for a reason. Skutt.com
For all your ceramic needs go to Georgies.c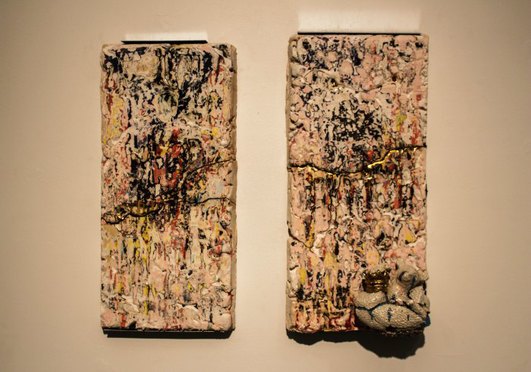 AS FAR AS COMING UP WITH NEW DREAMS WHAT DO YOU THINK THE MOST CRITICAL COMPONENT IS?
It is important to realize how your dream is going to include others. When your work gets too individualistic you tend to push people off. When I think of new dreams I think of how it can include others and inspire them to want to work with me.
WHAT IS THE MAIN CHARACTERISTIC A PERSON NEEDS TO ACTUALIZE THEIR DREAMS?
They need to mean it. It is important to put every last ounce of energy you have into it and be fearless.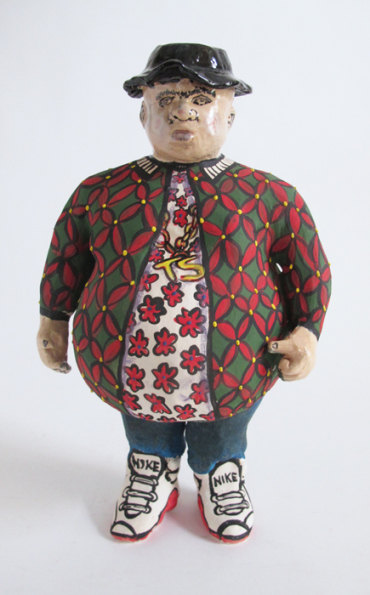 HOW DOES REMEMBERING WHERE YOU CAME FROM PLAY OUT IN YOUR ART RIGHT NOW?
It's a real trying thing, actually. I think what has been exceptionally difficult is talking about things my family doesn't want to discuss or things that are really embarrassing for me. Some people may not make a connection with but if I am making work that involves where I come from then it's going to be a really important piece of art for someone out in this world.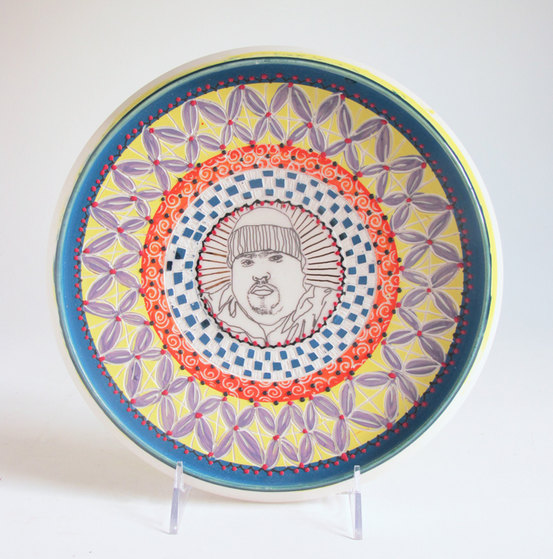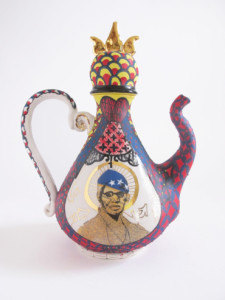 HOW DO YOU DEVELOP YOUR VOICE IN ART?
I think it's a combination of a few things, asking a lot of people how they feel about your art both in an anonymous way and a direct way. Some people might be afraid of telling you to your face. So one of the things I would do is post my work on anonymous sites and see what a reaction it gets. I take the critiques people give me and think about how it impacted them without letting it change me too much or try to please them.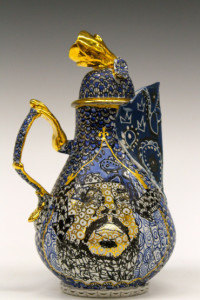 WHAT WOULD YOU SAY TO SOMEONE  THAT WANTS TO BECOME AN ARTIST?
I wish that going through school someone would have been a mentor to me. Instead of telling them something I think I would ask them if I could be their mentor and help them through the process.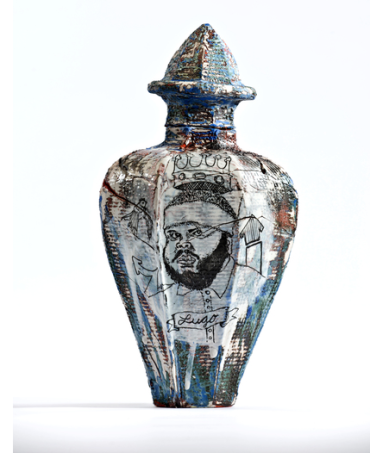 Cinderella Story
CONTACT