Podcast: Play in new window | Download
Mark Skudlarek | Episode 155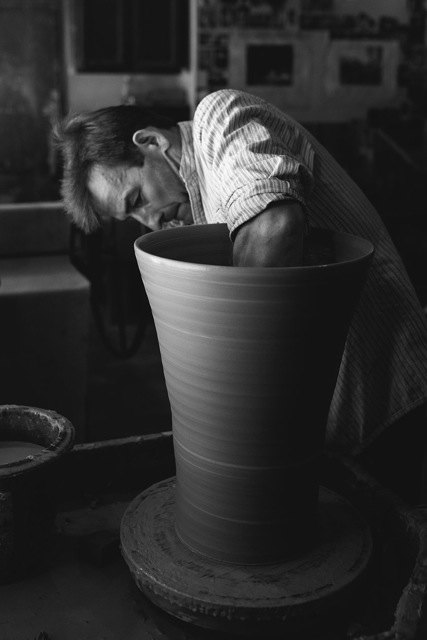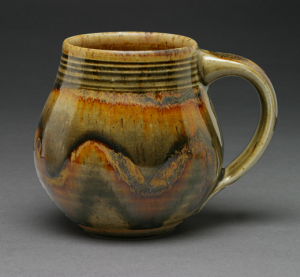 A native to Minnesota, Mark Skudlarek began his fascination with wood-firing while living in the pottery village of, La Borne, France. In 1983, he began a four year apprenticeship in Connecticut with Todd Piker at the Cornwall Bridge Pottery and in and in 1988, moved to Cambridge, Wisconsin to establish Cambridge Wood-fired Pottery.
SPONSORS
Number 1 brand in America for a reason. Skutt.com
For all your ceramic needs go to Georgies.c
WHAT WOULD YOU DO DIFFERENTLY, IF YOU COULD START OVER, TO START YOUR BUSINESS?

If I had the financing, I think I would have set up shop on a piece of property that I owned, as opposed to being in rented property. Other than that, I was really fortunate and things just fell in my lap as far as the opportunities that I had during that formative period of my life.

HOW IMPORTANT HAVE YOUR APPRENTICES BEEN TO YOUR SUCCESS?
I went through a period of eight years of not having anybody work with me. When I first set up my shop as far as establishing my business, I really did not have an apprentice at that time. I did a lot of the work on my own. I think a lot of the success early on came from the community that I moved into because there were a lot of potters here. Currently having someone work with me is very, very important.
HOW MANY HOURS A DAY DO YOU WORK?
I am an early riser so I am up at five o'clock in the morning, but I am really good at being efficient in the way that I work. So I am always doing something from the time I get up in the morning until I go to bed. Typically I would say 6-8 hours in the shop.

HOW DO YOU MARKET YOUR BUSINESS?

I was really fortunate early on with having a lot of drive by traffic. That is really what established the shop and then I had a strong mailing list.
HOW ARE YOU PLANNING FOR RETIREMENT?
Well that is always a good question because I really don't know any potters that want to retire. I think that what you want to do is make it easier to do your work. I have not plans to retire. I plan on taking really, really good care of my body and pace myself.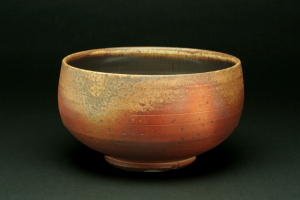 CONTACT