Podcast: Play in new window | Download
Eric Van Eimeren | Episode 161
After earning an MFA from Alfred University in 1990, Eric Van Eimeren moved to Montana to become a resident artist at the Archie Bray foundation. At the end of his residency in1993, he set up a pottery studio, and has enjoyed living and working in Helena ever since. You can find his pots in collections and kitchens throughout the U.S. and abroad.
SPONSORS
Number 1 brand in America for a reason. Skutt.com
For all your ceramic needs go to Georgies.c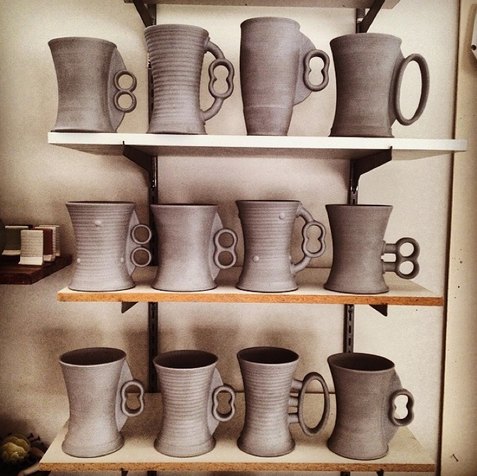 WHAT IS YOUR NUMBER ONE MARKETING STRATEGY TO GROW YOUR BUSINESS?
I want to say that I am actively building my Instagram following, I feel like that is the direction of things, but still up until now I have to say the good old fashioned post card in the mail. I do a holiday sale every year from my home so I send out hundreds of those. Also, Mailchimp, I use them for a marketing blast.
WHICH DO YOU PREFER, GALLERIES OR ETSY?
I am not going to give you an either or, there is just an appropriate place for both. I really want to build and develop my online sales but that is going to be a question mark with the way things are going with Etsy, so I am really not sure how that is going. On the other hand I have a couple of good shops and I wouldn't mind getting one or two more as long as they are the kind of shop that earns their commission.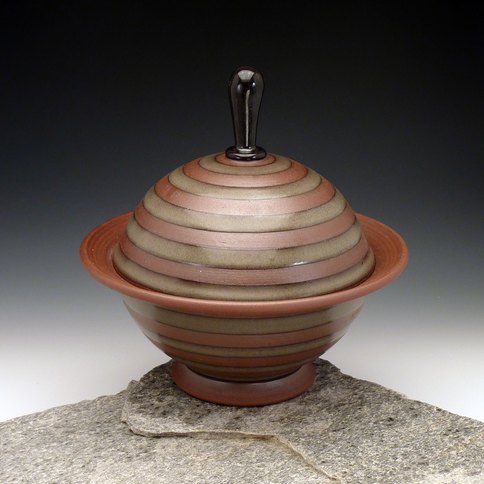 HOW DO YOU APPROACH A SHOP TO GET THEM TO SELL YOUR WORK?
I enjoy browsing online and finding a gallery that might be a good fit as appose to taking a road trip with your wares trying to find galleries and shops. The websites almost always have instructions on how to approach them. You just follow their instructions, do what they ask, and  send examples of your work.
HOW DO YOU DEVELOP YOUR IDEAS FOR YOUR WORK IN CLAY?
It has to do with design ,building and industry and industrial design and architecture, and spacial composition. That has more to do with visual concern but it is also important for me for my work to be functional and approachable.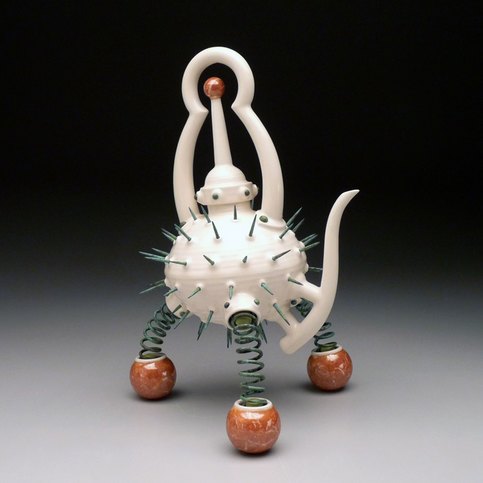 WHAT ADVICE WOULD YOU GIVE AN APPRENTICE WHO WANTED TO DO POTTERY FOR A BUSINESS?
First of all put in the time and don't take short cuts. Make sure you are happy with what it is you are making.
Unbroken 
CONTACT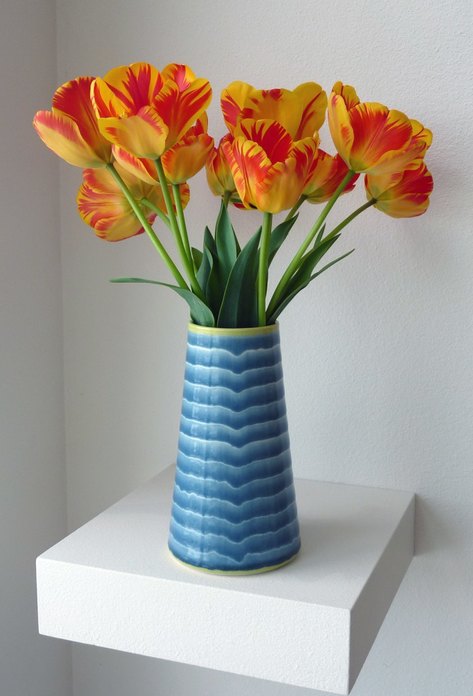 Website: VEPottery