Podcast: Play in new window | Download
Ronan Peterson | Episode 166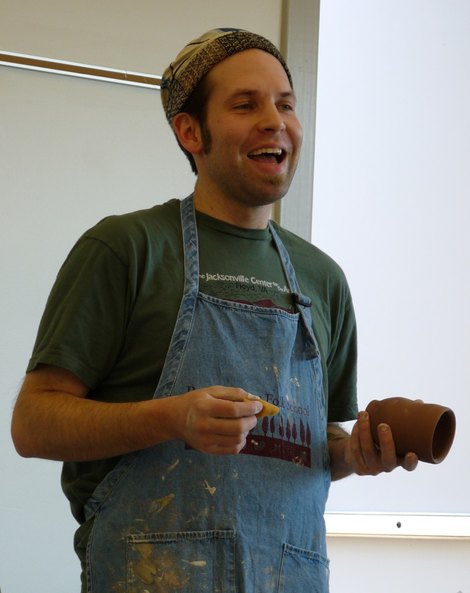 Ronan Kyle Peterson grew up in Poplar, NC, a small community deep in the mountains of western North Carolina. Currently, Ronan maintains Nine Toes Pottery, a ceramics studio in Chapel Hill, NC, which produces highly decorative and functional earthenware vessels. His work is drawn from processes of growth and decay in the natural world and is translated into a ceramic comic book interpretation of both real and imagined phenomena.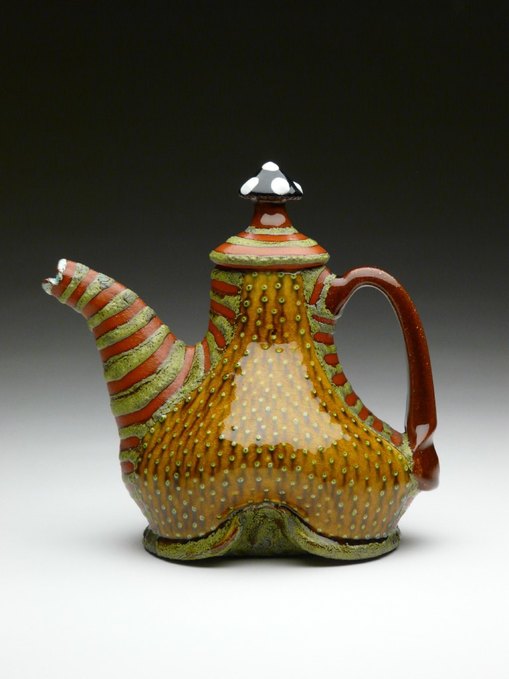 SPONSORS
Number 1 brand in America for a reason. Skutt.com
For all your ceramic needs go to Georgies.com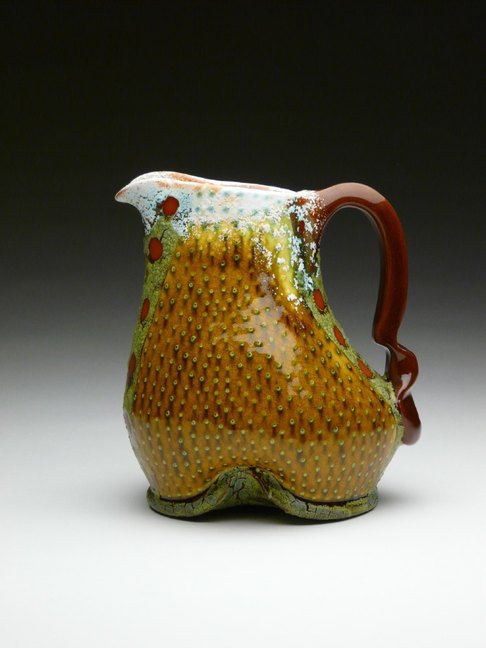 WHAT WOULD PEOPLE BE SURPRISED TO KNOW ABOUT YOU?

I don't think I've a Katy Perry song. I don't listen to a lot of popular music, which seems silly sometimes because I love music so much. I just heard Adele for the first time about a month ago. I listen to a lot of local music- Chapel Hill and Raleigh and Durham have a really vibrant independent music scene. So there is a great radio station in North Carolina State University. I listen to that and it's a lot of garage and independent music- low-tech, do-it-yourself kind of stuff.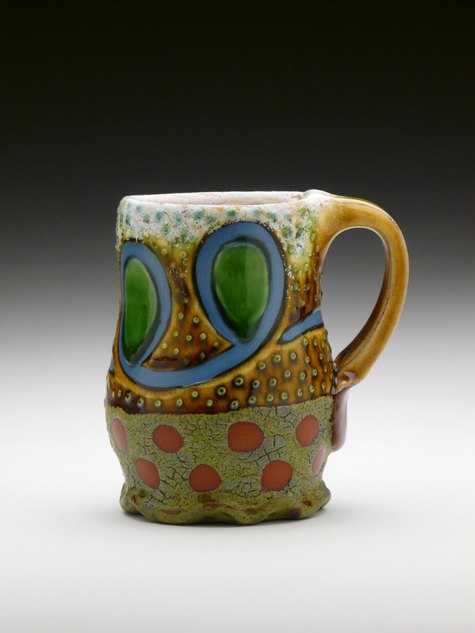 WHO DO YOU ADMIRE AS AN ARTIST?
Tome Spleth is probably one of the big ones for me. I know him, but also it's the amount of creativity that he has and the variety of his work with different medium. Primarily ceramics, but he is also a painter. Also Ron Nagle; Ron Nagle is huge for me just because how finished his work is. His work is vessel oriented and it is also other worldly like alien artifacts. I just love that.
WHAT ARE YOUR GOALS FOR THE FUTURE?

I think to just maintain and keep making a living. I feel foolish sometimes with the ebbing and flowing of income of selling work. So I just want to keep being able to make pots and sell pots and teach. I like teaching too; I'm hoping to keep on doing that and keep getting things lined up.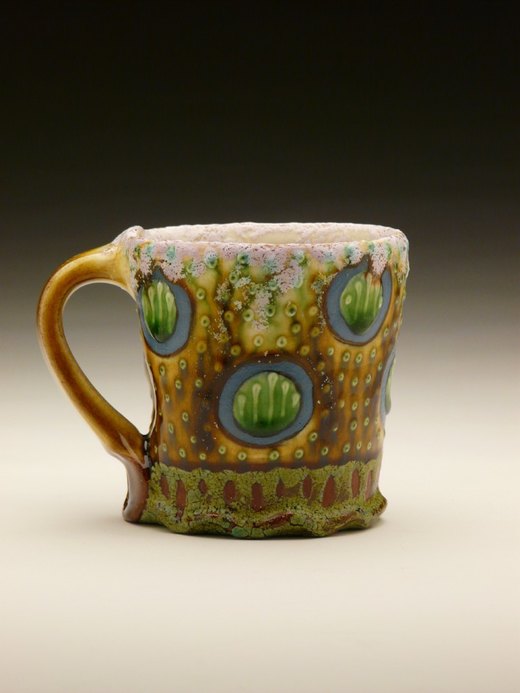 WHEN YOU ARE NOT IN YOUR STUDIO CREATING, WHAT ARE YOU DOING?

Either cooking, hanging out with my boys, or walking my dog in the woods by myself.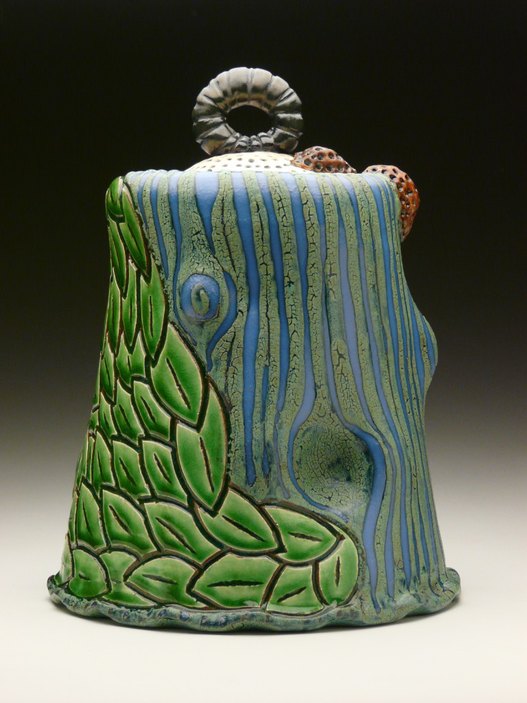 WHAT WOULD YOU SUGGEST A YOUNG POTTER DO TO GROW THEIR BUSINESS AND THEIR SKILLS?
Stop looking at pots. Look at different media. For me, one critique I had was to go with what I knew and that took me a long time to figure out what that was because I was looking at Bernard Leach and Shoji Hamida and these sort of Asian ceramics, and trying to emulate those. But it took me figuring out that my dad was a comic book collector so I grew up reading comic books. Maybe I could get some inspiration from that. I think that is the biggest thing, but also work for other potters. Work for people who have been doing and making a living. Just having that knowledge base of how to run a ceramic business can be very useful.
BOOK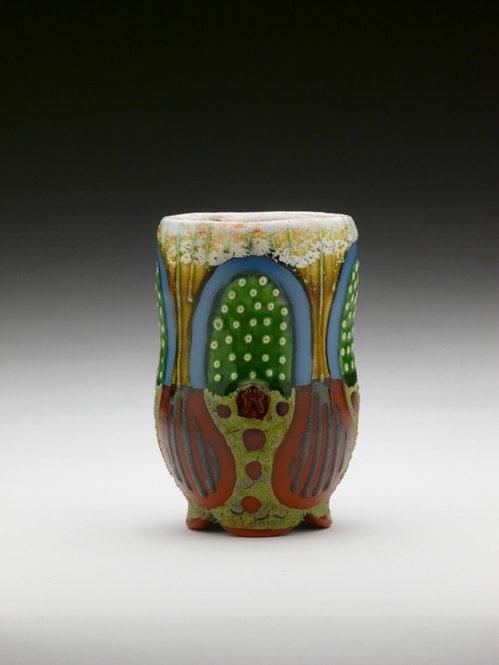 CONTACT