Podcast: Play in new window | Download
Didem Mert | Episode 205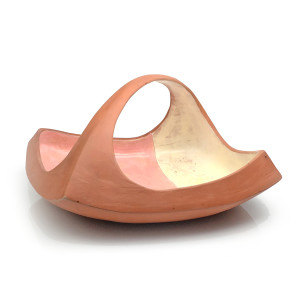 Didem Mert was born and raised in Cincinnati, OH. She was featured on the cover of Pottery Making Illustrated's January/Febuary 2016 issue. Mert was included on C File's list of 15 Potters to Watch in 2016. Didem is currently attending Edinboro University's MFA (ceramics) program and is expected to graduate in 2017.

SPONSORS
Number 1 brand in America for a reason. Skutt.com
For all your ceramic needs go to Georgies.com
What is the one thing you think a new student needs to learn in order to be a good ceramic artist? 
Always be curious. I don't think that is something to say for just ceramics, that is actually something one of my professors would say in undergrad. I mean, it goes with life: always be curious.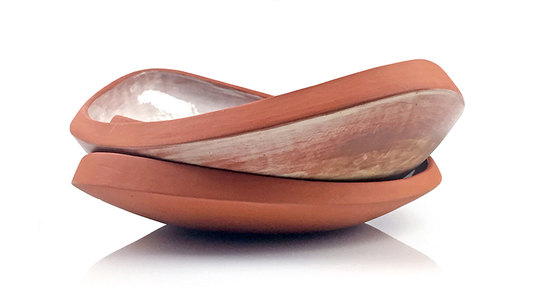 What is the most important thing a teacher should pass on to their students?
Always be humble. It is a way of thinking that one of my undergraduate professors told me, that clay has a way of humbling you. That is so true, you can be thinking, Oh yeah, I'm on my A game lately, but you open up a kiln and it looks like junk. So I think the nature of the medium has a way of humbling you too, and it doesn't really matter what stage you are at, you can always progress, so you need to stay humble in order to go above and beyond yourself.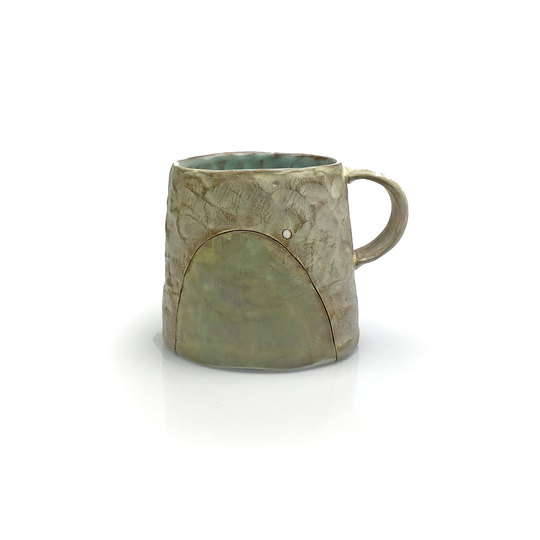 What is the piece of work you are most proud of?
It's one of my friends that bought the piece and it's actually a wood-fired tea bowl that I made about four years ago.
I remember pulling it out of the kiln and thinking, Oh man, this is the precious stone. I put it up for sale and thankfully one of my mentor's nieces bought it. So thankfully I can still see it if I want to.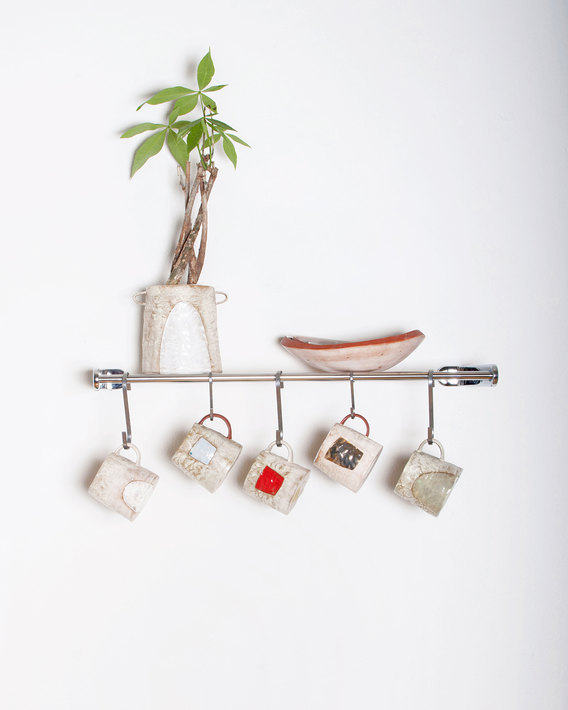 What is the most important tool you use?
Well right now it is this new paddle that Troy and I put together. Troy and I are getting together and making tools, so I design the tools and he makes them. He is such a great tool maker. There are two paddles that have been amazing to work with lately. One of them is just sort of flat, but it is probably about three inches wide and skinny, about a quarter of an inch. The other one has a little bit of a concave curve, so that's great when I'm working on yunomi. So those are probably my two favorite tools right now.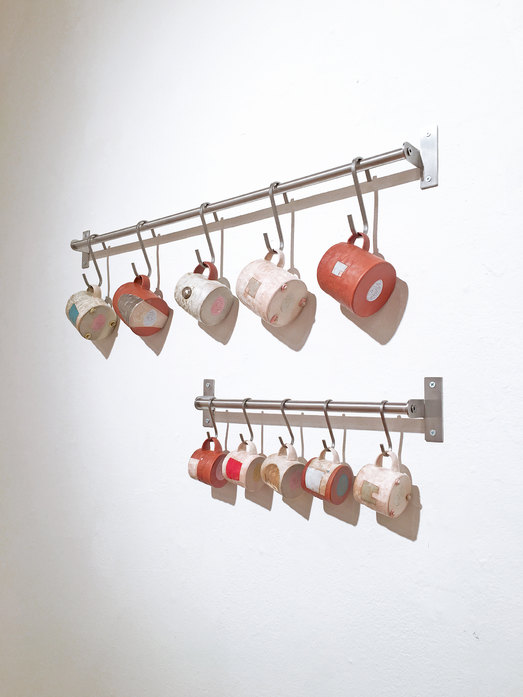 Is there a step in the process that you enjoy the most?
I like the making. When I start to see a piece start to come together. Right now in the studio I have several larger pieces, they are larger sets that all go together, and they are right at that point where they still have some wiggle but they are getting leather hard. For me that is when every thing sort of comes into focus and I can still change something if I feel like it needs it.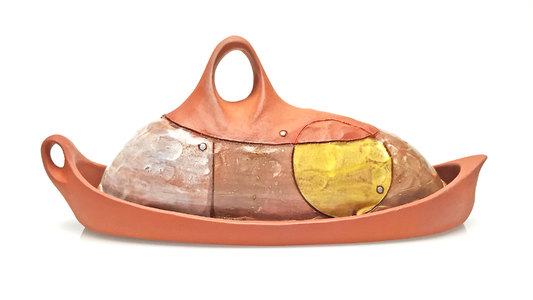 If you could travel the world and you had to land and stay in one country, where would it be?
I'm going to say Japan.
Book
A Brave New World by Aldous Huxley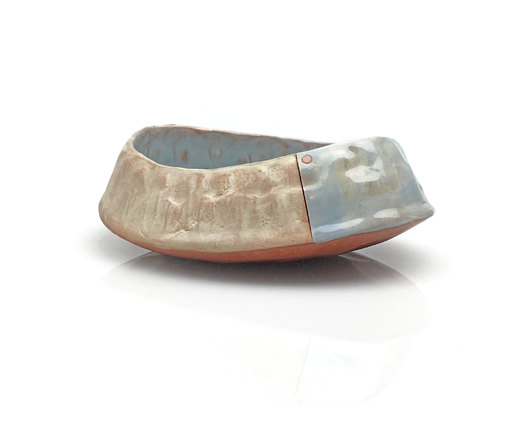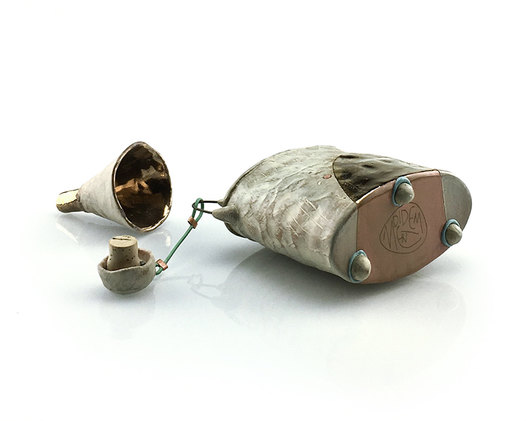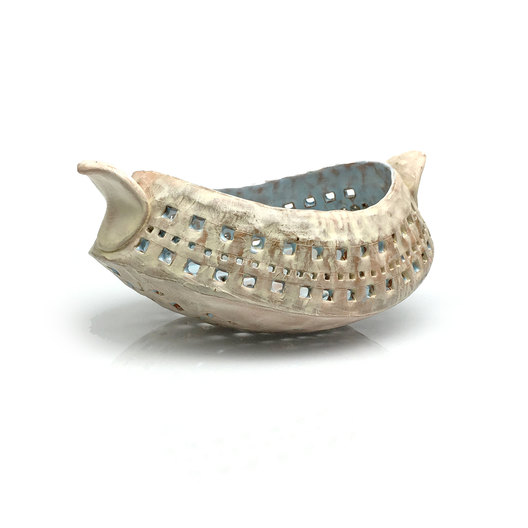 Contact
Instagram: @didemmert_pottery