Podcast: Play in new window | Download
Robert Piepenburg | Episode 233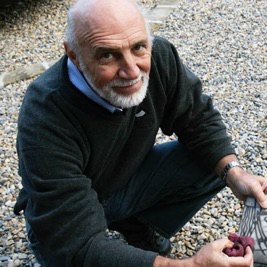 Robert Piepenburg was born in Detroit, MI and received his Bachelor's, Master's degree and MFA degree from Eastern Michigan University. He is the recipient of a National Endowment for the Arts Fellowship, three Michigan Council for the Arts Creative Artists Grants and an Outstanding Teacher of the Year award from Oakland Community College.  His works appear in public and private collections from the Hawaii State Foundation on Culture and the Arts to the Smithsonian Institution in Washington, D.C.
SPONSORS
Number 1 brand in America for a reason. Skutt.com
For all your ceramic needs go to Georgies.com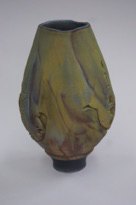 Is there something that you do to put yourself in a creative state of mind?
I talked about design. I try to surround myself with an environment that is beautiful, that is positive, that is well designed. My studio is one of those places and it is located in Ann Arbor on a river. It's an awesome location. My studio is as big as my house. Square-footage wise it's almost identical but a lot of light, maybe sometimes I sweep the floor before I start. If I just walk into that space, that space is inspiring to me and it was set up to be that way. I think if you saw it you may feel the same way.
How does your creativity help the world?
I don't know, I think if people see some pieces that I have done and have a positive reaction to it that's pretty cool. I remembering hearing one time that someone said successful sculpture is one that can hold your eye for 6 to 7 seconds. I find a lot of joy with a brief encounter with any human being that comes in front of me.
Do you see yourself in your work?
Yes, because I put myself in there. Each piece I have is different and it's just who I am in the here and now time of doing it.  I'm in that work, I do not do factory production. I don't sell a lot of work, it's personal work, I make it for personal reasons.
As far as creativity goes, do you think having lots and lots of options is helpful for creativity or do you think it's better to limit your options?
I would probably go for the latter. I think limits challenge me more. If you have too much freedom you don't know where to grab a hook or a handle or know where to start. So I like to narrow things down for me a little bit.
If you had 24 hours left to live, how would you spend those 24 hours?
You should give me 24 hours to think about that one. I don't know, I think I would probably get out into nature a little bit. I would probably take myself there with people I was really close to and we would share that together.
Book
Contact