Podcast: Play in new window | Download
Bryan Hopkins | Episode 239
Bryan Hopkins went to college to study mathematics, and later earned an MFA in Ceramics from SUNY New Paltz. He lives in Buffalo, NY. Bryan's personal research in ceramics centers on the vessel- both utilitarian and sculptural. He teaches at Niagara County Community College in Sanborn, NY.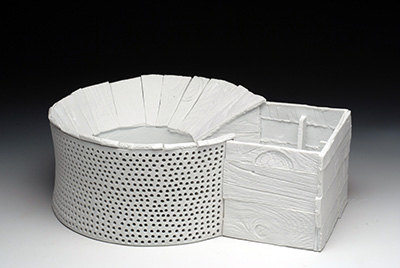 SPONSORS
Number 1 brand in America for a reason. Skutt.com
For all your ceramic needs go to Georgies.com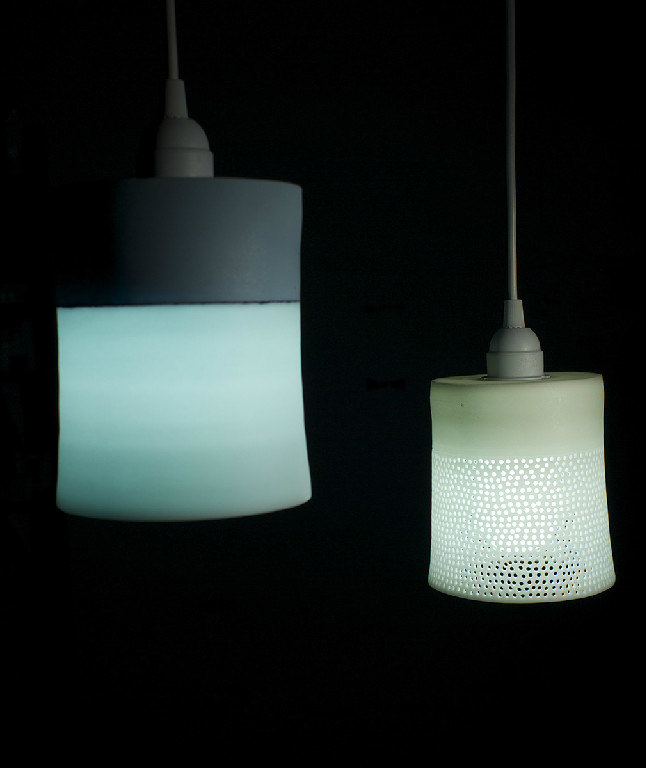 How do you encourage creative thinking within your organization Objective Clay?
A lot of it is just going back to a vision statement of what we want the group to be. That is not mine or Lindsay's sole vision of what the group should be. We have monthly meetings, so we talk about these issues a lot.
A lot of it has to do with where we want the group to be in five years. Or how do we want to be involved with drawing people from outside of the clay world in.It's asking questions really and giving people a couple of weeks to think about them. Given time to think about our questions they come up with some amazing solutions for things.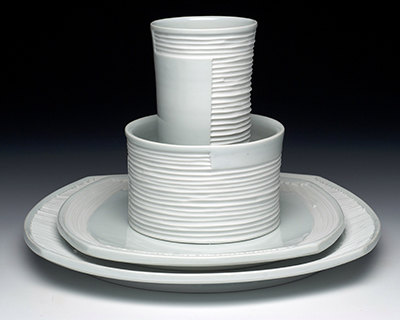 How has your group created the team mentality?
To me it's a lot about proximity,to get people really engaged with each other. So I honestly think going to NCECA every year has re-energized us as a group. Because other wise we are talking to each other, doing group chat, video chat, so I think being together really helps us to build that sense. Starting this year we are going  to be going away as a group so we can continue to build and feel closer almost like a family.
What characteristics are important to have good team work going on?
I think empathy is one of the main characteristics of people who play well with others, who are good team players. Not everybody is going to like every idea that we come up with. We vote on things and not everybody agrees with every thing that we do. But being able to see that someone else is very passionate about a specific project, like giving a free workshop, not everybody is going to necessarily be on board with that, but being able to say, I understand why you want to do that and because of that I am willing to sacrifice a little bit and go along. 
How important is the word why in your group?
I think the question why is important all the time because it really leads to a deeper evaluation and introspection that will  bring out a better outcome possibly.
Is teaming up better than going it alone?
Yeah. I definitely think so. It has taken me awhile to come around to that but I think surrounding yourself with people who are truly passionate about what they are doing is always going to make you a better person and make you a better player yourself.
If you could keep only three of your pottery tools which ones would you keep?
Exacto knife, flex shaft, credit card.
Book
The White Road by Edmund De Waal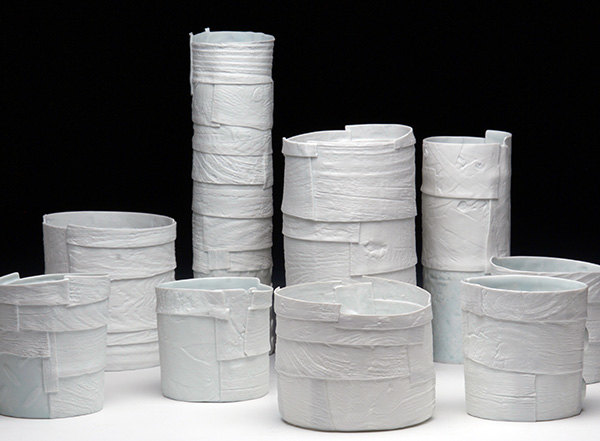 Contact
Instagram: @bryanhopkins