Podcast: Play in new window | Download
Amy Fields | Episode 252
Amy Fields was born and grew up in Buffalo, NY. Amy was introduced to clay when she was about 8 years old. She received her BFA from the NYSCC@Alfred University with a concentration in ceramics. Lured by the landscape, Amy eventually moved out to Portland, Oregon. Amy feels very lucky to have landed at Stark Street Studios among artists and potters that she admires.
SPONSORS
Number 1 brand in America for a reason. Skutt.com
For all your ceramic needs go to Georgies.com
How did you know it was time for a change?
I guess I didn't know, I just kind of decided I could not keep doing what I was doing. When I left college I had a lot of student loans and I thought I don't want to pay off my student loans until I am making a living doing what I went and got the loans for and I have finally almost paid off my student loans. And I am actually making my living doing what I  went to school for. I went to a really great ceramics school and I was kind of just wasting my education that I had worked so hard for.
Are you happy you made the change?
Yes, I am. I get to do the best job in the world.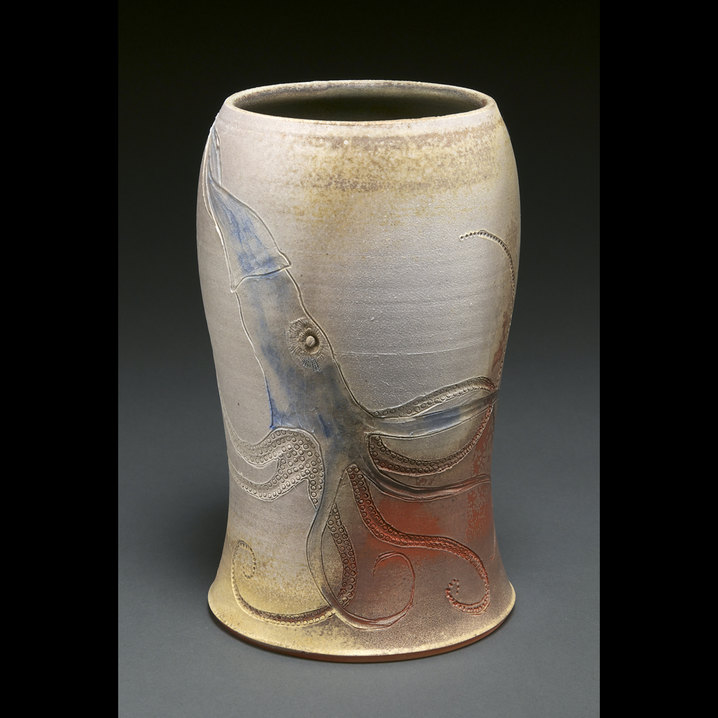 You were Amy before and you are Amy today, that hasn't changed you are still the same person, but what kind of changes would your friends say they saw in you during that transition?
I think I have become a lot more outgoing. I am a pretty shy person. This interview is taking me way out of my comfort zone and I never would have agreed to it seven years ago. I think traveling alone and being forced to talk to strangers has completely changed my outlook. People aren't so scary.
How important is the support of friends to be able to come out of a transition successfully?
I think that it is important. I think that my family was also very supportive. I think they thought, It's about time. It's nice to have that support system even though they are across the country. They will love me no matter what and that is really nice.
Before you make the decision to change what was the biggest challenge that stood in your way?
I think having the confidence in my work and being more open to talking to people about ceramics or about my work.
Where does confidence come from?
That is a good question. I don't know where it comes from. I guess, possibly the validation of people wanting to buy my work or colleagues who encourage me. I was always really nervous about how to get into galleries and then I had a couple of galleries email me and that was a huge boost in my confidence. It hadn't even occurred to me that they would find me instead of the other way around.
If you were to become president today, what would you change if you could?
I would somehow try to convince people that things like healthcare and education were important and should be better funded. I think those are really vital in our society.
BOOK
The White Road by Edmund De Waal 
Contact
Instagram: @13fields