Podcast: Play in new window | Download
Kate Malone | Episode 396

British potter, Kate Malone is studio potter, ceramic artist, and judge. Kate is known for large sculptural vessels and for being a judge on the popular BBC2's The Great Pottery Throw Down. Her work richly glazed with bright colors. After leaving the Royal College of Art, Kate began working in the South Bank Craft Centre. On display in a number of public locations, Kate's work is also highly sought after for private collections.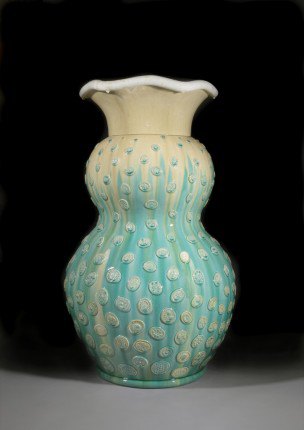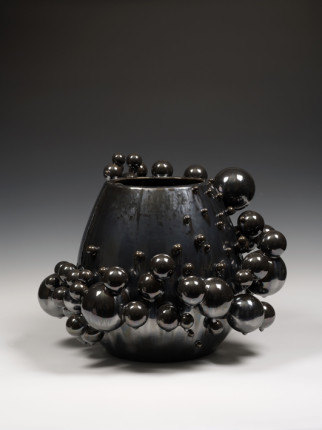 SPONSORS
Number 1 brand in America for a reason. Skutt.com
For all your ceramic needs go to Georgies.com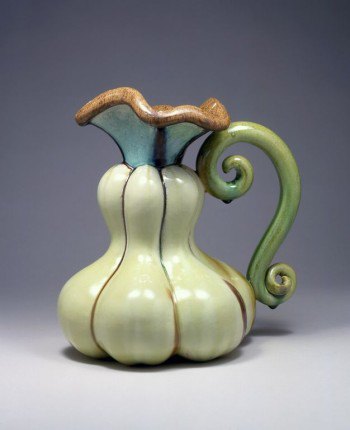 From your perspective, what is success?
Doing what you want to do. Feeling fulfilled and helping others. Helping yourself and at the same time if you can help others along the way. I don't want to make myself out as an angel you know, being this great giver of joy. The main thing is I just want to sit at my desk and make bloody pineapples over and over. I just adore doing it. Just the sheer joy of that soft clay, I love that clay. That's my success. Having a bag of clay and getting on with it.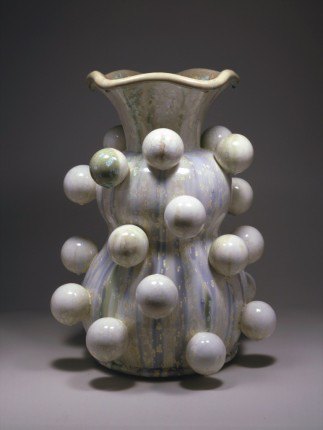 How can you use clay to do good?
In a myriad of ways, really. By sharing the pleasure of making with other people. By making things that people deem as beautiful, I suppose. And to be an example of a civilization where … , a civilization is know by the things it makes and the things that it leaves behind. So I suppose it's a message isn't it. You are trying to do good by making things that are a message.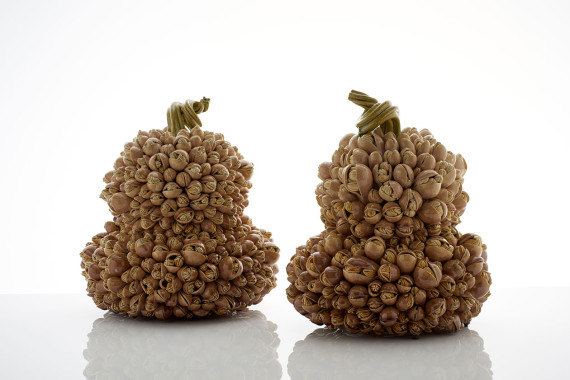 Why do you dream big?
I don't know. It's in my spirit I suppose.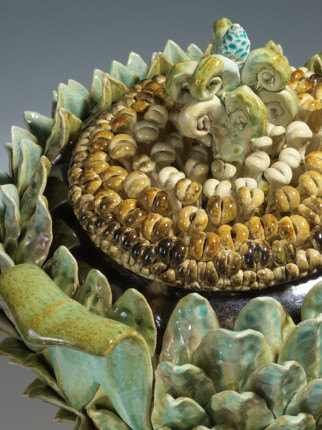 What is the most powerful result of partnering with people on any work?
Sharing the pleasure of team work.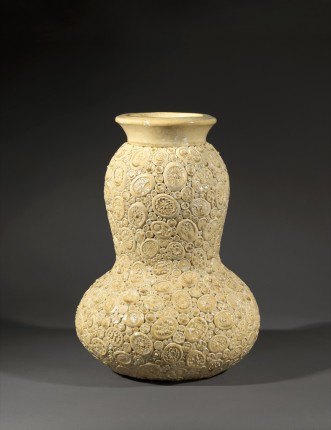 You mentioned joy. How do you make an inanimate object a source of bursting joy in someone's heart?
I strive to sort of hit that place sort of just above the guts and below the heart, so that when you see something it kind of moves you and not really your brain it is sort of your physicality. There are certain things that I have seen in the history of man's creativity that just move you and physically make you feel like you are slightly dizzy or you are just hovering above the ground, I don't know. But that is my objective is to move the guts really.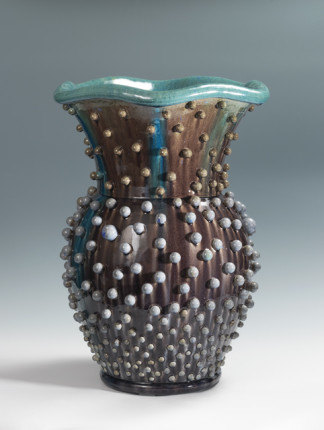 Do you try to tell a story or capture a feeling?
Capture a feeling.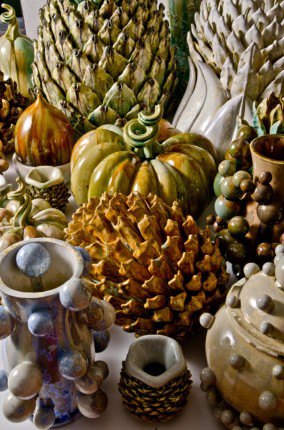 What does your typical day look like?
A cup of tea brought to my bed (as you know) by my good husband Graham at about nine. I can just about pull myself together by ten in the morning when my team are arriving. I start to get my porridge and my toast and start them off and then it's people managing. I manage all kind of things. I just paid my corporation tax today. So it's people managing all day and trouble shooting and trying to get things done of the list that is never quite done. I am just about to write the list for the team tomorrow. Then I have a little break and then I have a double day so I do a double day's work in each 24 hours. So everybody leaves at 6 or 7 becasue they tend to start quite late, then I have a little break and start back to work at 10 and work through to about 2 in the morning. So I manage to get a bit of time on my own. So it's trouble shooting in the day and artistic trying to move forward in the evening.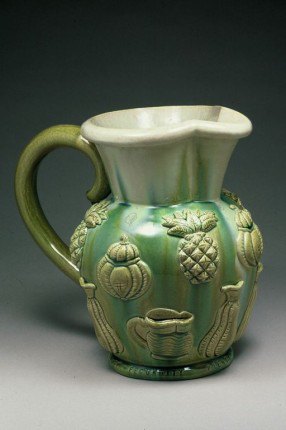 How important in a schedule for running a business?
(Laughter) Don't ask me that because I am so bad at scheduling. We have great swathes of time away as well. We have been to India thirty times. I don't now, I just try to pretend that I follow a routine and schedule. I just stumble from one day to the next. I get a lot done, thanks to the team. One of the great things about working with other people is you get much more done that you can get done on your own.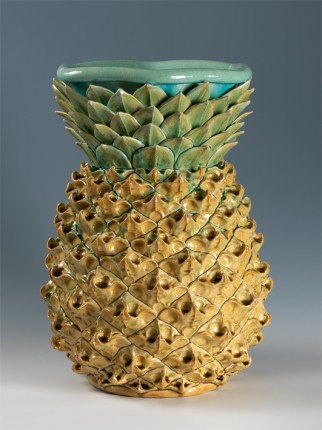 The Great Pottery Throw Down. Are you absolutely thrilled that you were asked to be a part of it?
Yes, I was.
Why?
Because it is great to be part of this great movement that shows people all the pleasures of clay. Challenges and pleasures. A great thing.
Book
Contact:
Instagram: @kate_malone_ceramics