Podcast: Play in new window | Download
Mary Fox | Episode 52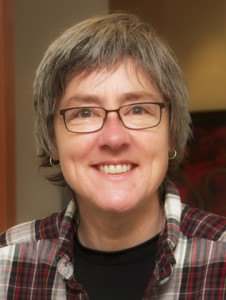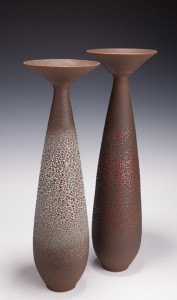 Born in Fredericton, New Brunswick in 1959, Mary Fox moved with her family to British Columbia in 1966. Mary is self-taught and has worked solely as a potter since 1979. Mary's works are exhibited nationally and internationally, and she especially enjoys the time that she spends with customers from around the world who visit Mary's studio in Ladysmith, on Vancouver Island.
SPONSORS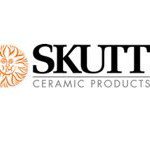 Number 1 brand in America for a reason. Skutt.com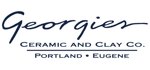 For all your ceramic needs go to Georgies.com
HOW DO YOU  KEEP YOURSELF INSPIRED AS AN ARTIST?
It is that act of creating that is inspiring to me. I am never not inspired. I read an interesting article on inspiration lately and they were talking about the more prolific artists and levels of creativity. This article's main bent was that the higher the
level of creativity the greater the output from the artist. For instance, Picasso was hugely prolific in his lifetime. People come into my gallery and notice that I do a lot of work. I am hugely creative and hugely prolific and I have ideas and I just keep working all the time. The more I work, the more it leads on to more work.
WHAT ARE YOUR FAVORITE FORMS TO MAKE?
The chalices and vases.
WHO IS YOUR FAVORITE POTTER?
Hans Coper.
WHAT DO YOU LIKE MOST ABOUT YOUR STUDIO?
Everything. It is the most self-indulgent thing I have ever done. In 2008, I decided to lift the house and build a studio and gallery

underneath the house. I gutted the place and designed it myself. So it is designed completely with me in mind and everything is exactly where I want it. It is perfect, I love it.
SO IF SOMEONE WANTED TO BECOME A POTTER, WHAT ADVICE WOULD YOU GIVE THAT PERSON?
Study your own work. Keep your best pieces. I think too often we are too busy looking outside ourselves to other people's work and what other people think about our stuff and not spending enough time really studying what we are
doing ourselves.
WHAT DOES YOUR DAY LOOK LIKE AS A CERAMIC ARTIST?
I work in series. People are always saying to you, What are your doing that's new? as if that's good. That's better that you would be doing something new that you have not done before. I disagree. To me, taking one form and studying one form for the majority of your life and perfecting that form. that is where the value is. Not jumping all over the place.
I do my own social media and web page, so in the course of a week I usually post twice a week on Facebook. I put a couple of
hours into that and my website. If I am lucky I get to throw twice a week, but it depends on what I'm throwing. Everything you are throwing needs to be worked on the next day. One thing that is important for a potter is
keeping the body fit, and I don't allow myself to binge throw. I throw for awhile and then do a different job in the studio and keep the body good. I just stop working when people come in the gallery and I go and I help them.
CONTACT