Podcast: Play in new window | Download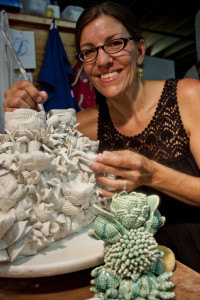 Kate Maury received a Bachelor of Fine Arts from Kansas City Art Institute and a Master of Fine Art from the New York State College of Ceramics at Alfred University. Currently she resides in St. Paul, Minnesota where she is a studio resident at the Northern Clay Center and teaches full-time as a Professor in the School of Art and Design at the University of Wisconsin-Stout. Her work is featured in both juried and invitational shows at regional, national and international venues. In addition Maury's work is published in contemporary ceramic art books such as Making Marks: Discovering the Ceramic Surface by Robin Hopper, 500 Bowls, Lark Books, The Art of Contemporary American Pottery by Kevin Hluch, and High-Fire Glazes by Lark Books. She has taken part in two residencies at the Archie Bray Foundation, three residencies at the Sanbao Ceramic Art Institute in Jingdezhen, China and most recently completed two residencies at the International Ceramics Studio in Kecskemet, Hungary. 
SPONSORS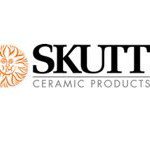 Number 1 brand in America for a reason. Skutt.com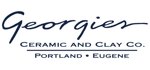 For all your ceramic needs go to Georgies.com
HOW DO YOU  KEEP YOURSELF INSPIRED AS AN ARTIST?
Music, chocolate, and pots.
Through conversation, I surround myself with people that are interested in similar things, meaning like pots. My husband is in the arts so he is constantly working up in his studio. I really get inspired in many things. I tend to shop a lot, I look at design, I look at everything from how toasters are constructed because of the industrial design program that we have at our school, to going to look at the latest fashion. I look online, obviously the
internet is an amazing resource. It is the concentrated collective of people,. My studio is at Northern Clay and I have found people who speak the same language and value the same things. They understand that aspect of life, that creativity is very important. They value clay and that being a daily part of their life. So I just find the community is amazing to be around.
WHO IS YOUR FAVORITE POTTER?
I have always loved Julia Galloway's work. My early hero was Clary Illion and Sam Chung's work I find absolutely beautiful.
WHAT DO YOU LIKE MOST ABOUT YOUR STUDIO?
It is small, warmly lit, coffee in hand, public radio or podcast on.  What's my favorite thing about my space is that I can go out and get up and I am walking among many people who are interested in the same thing.
WHAT KIND OF ADVICE WOULD YOU GIVE TO A YOUNG POTTER COMING UP?
You cannot flood yourself enough with images and good images of good work. The more you can fill the well with historic pieces, there is a treasure trove right there. You have to look at historic pieces to understand the breadth and vitality of the work.
The Potter's Workbook by Clary Illian

WHAT DOES YOUR DAY LOOK LIKE AS A CERAMIC ARTIST?
I get up at 4:30 in the morning and I get online, that's a day that I teach, I do the emails, I might peruse the internet for anything new and exciting that's out there. I'm on Instagram and checking Facebook
finding out what are people talking about with shows and what are they doing in their studios. I do love to feel connected. I drive into work and by 7:30 I am on campus and I start my classes at 8 o"clock. I have three classes back to back that are three hours a piece. So nine and a half hours of teaching. I try to take
breaks but I am trying to be more present with each person while I am talking with them now. I really want my students to go out and make of life of this and I try to advocate for the ceramics majors as much as possible. We are working on internships right now and connections for jobs related to the ceramic field.
CONTACT