Podcast: Play in new window | Download
Maria Dondero | Episode 55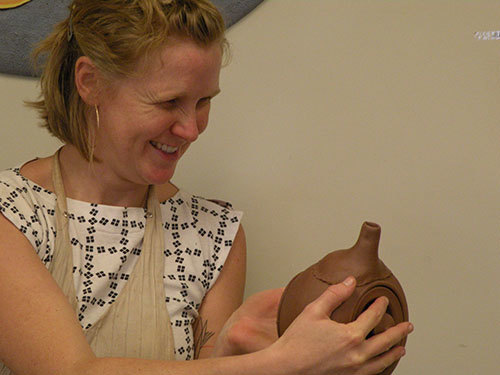 Maria Dondero makes pots and teaches in Athens, GA with her husband and twin boys.  She received her MFA from the University of Georgia in 2008 and has worked as a studio potter and adjunct teacher ever since.  She makes functional pots whose aesthetics draw on the age old and worldwide history of ceramics.  While subtly referencing pottery traditions from around the world, Maria intuitively sketches images from her surroundings, grounding her work in the Georgia soil.  Her work is shown and carried in galleries though out the country.
SPONSORS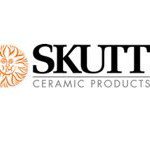 Number 1 brand in America for a reason. Skutt.com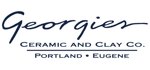 For all your ceramic needs go to Georgies.com

HOW DO YOU KEEP YOURSELF INSPIRED AS AN ARTIST?
The more I am allowed breaks here and there and continue to travel, the more I realize that is where all my art work comes from. Having those experiences and seeing different things and allowing that time and space to appreciate different places, different people, different food, whatever it is, all of that is so fulfilling to me. It gives me a place to work from in the studio. I have twin two year olds and I teach and I am trying to run a business in pottery and
that does not allow me very much time. When I had more time I traveled a lot on very little money. All of those experiences give me the work and the stories I draw on my pots.As hard it is to get out of the studio and out of your comfort zone, I think it is crucial for me. It gives me the energy to make, hopefully good work.
WHAT IS YOUR FAVORITE THING ABOUT THE POTTERY THAT YOU MAKE?
I hope it comes off as fresh and a little rough around the edges. I like it to be light-hearted and warm.
SO IF SOMEONE WANTED TO BECOME A POTTER, WHAT ADVICE WOULD YOU GIVE THAT PERSON?
You have to force yourself to work and work and work. And be playful at the same time. Just look for every possible way to grow.
Ahab's Wife 


WHAT DOES YOUR DAY LOOK LIKE AS A CERAMIC ARTIST?
Right now I have child care three mornings a week for my twin boys and two days a week we are blessed to have grandmother's that come one day a week. While I have time without them I try to mostly just make my work. I try and keep up
with a calendar of when I have to ship things. I have lists of what needs to be made first. My time is divided up between making pots, taking care of my children and teaching.
CONTACT