Podcast: Play in new window | Download
Brandi Jessup | Episode 56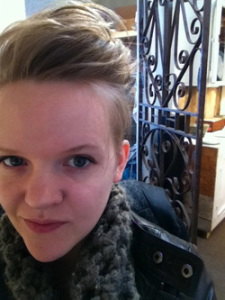 Brandi Jessup is a writer, a traveler, a maker, and most recently the new owner and director of Taos Clay Studio in Taos, NM. She received her BFA in 2012 from Alfred University, and is currently learning to reconcile her art practice with her new role as first time business owner of Taos Clay Studio.
SPONSORS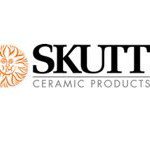 Number 1 brand in America for a reason. Skutt.com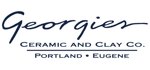 For all your ceramic needs go to Georgies.com
HOW DO YOU KEEP YOURSELF INSPIRED AS AN ARTIST?
I read a lot. A lot of my inspiration comes from my interactions with other people. I spend a lot of time just being around a lot of artistic people and seeing where their work is going and the projects they are working on. Being around those people always brings me a lot of inspiration. I am a really competitive person so it makes me want to step up and do what they are doing.
WHAT IS THE SHAPE YOU ARE WORKING ON NOW AND WHY ARE YOU FOCUSING ON IT?
I am working with an arch right now. Just a really simple arch shape and I came to that shape
because I was thinking about my memories from my childhood and I was brought up in the desert. I started drawing really child-like images from the desert that I remembered and I started drawing a lot of cactus.I started making these really child-like pinched cactus forms and that got simplified to just an arch shape.
WOULD YOU SAY THERE IS A MISTAKE YOU MADE THAT YOU WISH YOU COULD GO BACK AND CORRECT IN YOUR ART?
I made a lot of mistakes but I don't know that I would want to go back and change it. If you learned nothing else in art school you learn that failure is important. Sometimes when you fall totally flat on your face that is that is the best thing for you.
WHAT IS ONE OF YOUR FAVORITE THINGS ABOUT YOUR STUDIO?
We have this table and I almost got rid of it because it is huge and in the way, but it's a bed from India. It is an ornately carved table that no one has wanted to move because it is too big, but I love it now. We teach classes around this table and it's just huge and you have to like file around the table and talk to each other in a circle and it really fosters conversation. The way the studio is set up it really fosters this great community.
WHAT ADVICE WOULD YOU GIVE TO SOMEONE WHO WANTED TO BECOME A CERAMIC ARTIST?
Figure out what yo have to do to make yourself keep working. You just have to keep making the work and it is not always as easy as it sounds. Put yourself in positions to keep making work. Build your work and your portfolio and your experiences. Find something that pushes you artistically and keep growing.
CONTACT BiankaGrovesceramics.com