Podcast: Play in new window | Download
Godeleine de Rosamel | Episode 57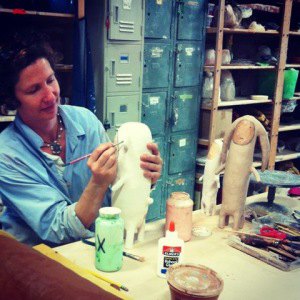 Godeleine de Rosamel is a french ceramicist and illustrator. After working for 10 years in Paris, Godeleine moved to Los Angeles 14 years ago. She studied art at l'Ecole de Recherche Graphique ( ERG ) in Brussels Belgium.
Godeleine has illustrated a number of books before deciding to make ceramics – which she had always practiced on the side since childhood – a major part of her work. Since then,  Godeleine feels that she has really found  an inspiration that is really hers.
SPONSORS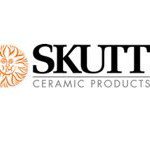 Number 1 brand in America for a reason. Skutt.com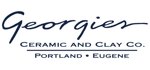 For all your ceramic needs go to Georgies.com
HOW DO YOU KEEP YOURSELF CREATIVE?
I go to my studio almost every day to do things. You have to open books and go to shows and see what other people do. It comes from working every day and keeping an eye open for what is going on around. It doesn't have to be art really, I watch cartoons with my kids, we go to movies for kids, and there is a lot of inspiration there.
WHICH IS YOUR FAVORITE CREATURE TO MAKE?
It changes. It is not always the same. So for the moment it is the standing ones with the little piece of wood on top of their head.
TELL US WHAT YOUR DAY LOOKS LIKE.
It is pretty irregular because it has to fit in a family life with young children. I wake up and take them to school in the morning and then I have the choice to go to my own studio, where I finish the ceramics with the wood  and where I do my illustration work and paintings, or I can go to ceramic studio where I have a membership. I arrive and I sit down and I start to work. The evening before I have thought about what I want to do tomorrow, what should I work on, or what
should I try. I like to start the day with a plan of what I would like to work on. I always take my lunch with me, I have a quick lunch and keep working until it is done and it is time to pick them up at school.
Usually I work a little bit in the evening. I try not to spend too much time answering emails etc. during the day. I do that at home when  I have a little time in the evening.
CONTACT
http://ceramics-godeleine.blogspot.com/