Podcast: Play in new window | Download
Bianca Groves | Episode 56
The work of Bianka Groves is thoughtfully functional and has the ability to complete the elegance of any interior space. Groves received her BFA in 2012 from Corcoran College of Art in DC. She taught at Baltimore Clayworks and recently moved to Minneapolis where she now teaches at Northern Clay Center and makes work out of her home studio.
SPONSORS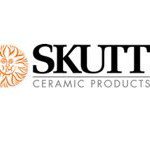 Number 1 brand in America for a reason. Skutt.com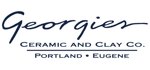 For all your ceramic needs go to Georgies.com
HOW DO YOU KEEP YOUR CREATIVITY FRESH?
I look at a lot of pots. I look at a lot of furniture. I look at interior design blogs, books, and magazines. I don't sketch a whole lot, but every once in a while I will have a new idea in my head and I will just doodle it down. Some people I found on instagram, I will take pictures of and develop my own style out of that. I also really like line work, a line is so simple, it's fun to see different ways that you can vary something so simple. The more you create, the more creativity presents itself to you, so I work constantly at that.
WHAT IS YOUR FAVORITE PIECE TO MAKE?
Just a plain old cup.Cups and bowls, there is something about them, I just love them.
WHAT WOULD YOU SAY CONSTITUTES SUCCESS FOR A POTTER?
I don't know. For me, for awhile, I was really worried about having my own style, I wanted people to be able to look at a piece and think, Bianka made this. I don't really worry
about that any more but I still worry about success.For a long time I did not know what I was going to do, so it is comforting to know that now I am a potter. That is reassuring.
WHAT DO YOU LIKE MOST ABOUT YOUR STUDIO?
Now my studio is in our sun room and it is lined with windows and I love the windows.
IF YOU COULD GO BACK AND DO SOME OF YOUR LIFE OVER, WHAT ABOUT THE POTTERY JOURNEY WOULD YOU HAVE DONE DIFFERENTLY?
I took a 5 year hiatus between the ages of 19 and maybe 24 where I did not touch clay at all. I don't regret it, but I definitely  think I would be a lot further ahead in my ceramics career and maybe have a little bit more of a ceramic confidence had I not neglected touching clay.
CONTACT