Podcast: Play in new window | Download
Sharon Alpren | Episode 59
Sharon Alpren is a British girl now living in Melbourne, Australia. Sharon's background is in textiles and used to be a fashion buyer.  She took up ceramics when she moved from London to outback Australia and (not suprisingly!) found no work in fashion in her new hometown. Instead Sharon discovered clay and quickly became addicted to the process of ceramics. Sharon has never looked back!
SPONSORS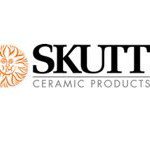 Number 1 brand in America for a reason. Skutt.com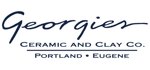 For all your ceramic needs go to Georgies.com
HOW DO YOU KEEP YOUR CREATIVITY FRESH?
It really isn't a problem for me actually. It think left over from the days when I was in fashion, you've got to be really on top of trends and have your finger on the pulse. In those days I got used to just being observant, walking around and seeing things. I have always been very inspired by city life; other people, fashion, architecture, music, food, other kinds of art. I always enjoy going to museums. I am quite inspired by primitive art and artifacts. So just walking around and
observing all these things and absorbing them keeps me inspired. Travel as well. I have always been quite lucky and had quite a lot of opportunities to travel. Going to a totally new place with a totally new culture is always inspiring to me.
WHAT KIND OF SYSTEMS HAVE YOU SET UP IN YOUR BUSINESS TO HELP IT TO GROW?
That is actually a bit of a struggle for me. To me it has always been about the creative side, making the pots and that's where my head is just not a business head. It is only in the last few
months that I have been selling my work on a regular basis that I have become aware that I really need to be more on top of that kind of thing. I sell my work mainly through retailers and there aren't many places around Australia that sell handmade ceramics. I have done my research and approached the shops that I feel my work fits best. The shops are really good at promoting their artists on social media and stuff so I get quite a lot of interest through that. I have done a little bit of work with architects and designers on architecture projects and I really enjoy that kind of work.
WHAT DO YOU SAY TO THE SHOP OWNERS AS YOU APPROACH THEM ABOUT CARRYING YOUR WORK?
I usually email them and ask if I can organize an appointment and I just give them a little bit about my background. I will send my CV and images of my work and send them directly to my website and my instagram page so they can see more stuff if they want to. I had some professional photos done at the beginning of the year and I think that really helped and good images of your work is important. If you approach the right shops and you have done your homework I find they are very keen to take you on.
WHAT IS YOUR FAVORITE THING ABOUT YOUR STUDIO?
I just love that it is my own little space. I don't share it with anyone else. I just go into my studio and I shut the door and I can put on whatever music I want and however loud I want to listen to it. I have pictures on the walls of all my favorite things and little objects I've collected all over the years, loads of little glaze samples sitting around, and it's just my own little space and it wouldn't really mean anything to anyone else. But to me it's like a little window onto the inside of my head. I love that it is at home and I only have to walk nine steps to get to work everyday.
WHAT IS ONE OF THE OBJECTS IN YOUR STUDIO THAT YOU LOVE?
I've got lots of pebbles and things I've collected when we go down to the beach. Lots of rocks that I like the texture of or the surface or the shape.
WHAT ADVICE WOULD YOU GIVE TO SOMEONE WHO WANTED TO BECOME A CERAMIC ARTIST LIKE YOU?
I think I would say that you just have to really persevere. You have to be really, really, super determined. You've got to work really hard and make loads and loads of pots. You are going to
have a lot of failures along the way and you just have to learn to see that as part of the process and not get disheartened by it. Learn from the failures. Get to know that materials and do loads of experimenting and don't be afraid to take risks and eventually, slowly you will start to get there.
GIVE US THE PICTURE OF THE DAY IN A LIFE OF A STUDIO OWNER. WHAT DOES YOUR DAY LOOK LIKE?
It depends on what I am working on and what orders I've got. If I've got lots of orders that is table ware I will often spend all day at the wheel. I usually get into the studio about 10 am and I
like to do my throwing in the morning. I am usually in the studio until about 5 o'clock in the afternoon. I like to do hand-building in the afternoons. In the afternoons I am a bit less focused and i have the music turned up loud and I like doing hand-building and not concentrating too much on what I am working on.
The Complete Guide to High-Fire Glazes 
CONTACT