Podcast: Play in new window | Download
Frances Palmer | Episode 67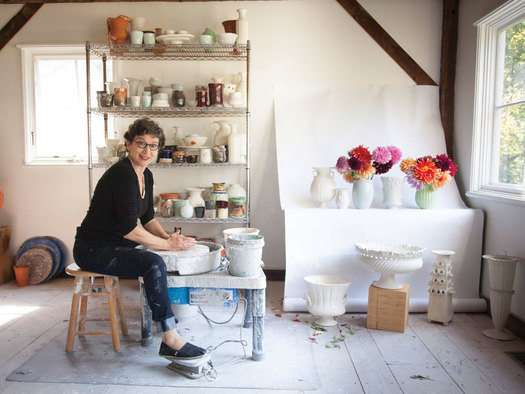 Frances Palmer has been making ceramics since 1987. Frances was trained as an art historian, yet has always made work with her hands. First as a printmaker and now as a potter and gardener. Frances loves the process of changing ideas into form. She doesn't make or grow things to hold onto them, but rather to send them out into the
world for others to live with and enjoy. Her handmade ceramics are functional art – dishware or vases that can be used on a daily basis. Each piece, no matter how large or small, is considered and individual.
SPONSORS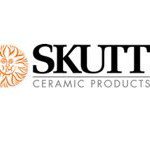 Number 1 brand in America for a reason. Skutt.com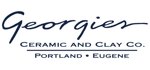 For all your ceramic needs go to Georgies.com
WHAT IS YOUR BIGGEST SOURCE OF INSPIRATION AT THIS POINT?
I do like to spend a lot of time looking. I love to study ancient Chinese pots and Japanese pots. I spend a lot of time in museums. I just love the act of throwing so it is kind of intriguing to me to see how they constructed these shapes. I'm also thinking a lot about flowers because I grow flowers and a lot of people that purchase my work use flowers so I am thinking about shapes for that.
WHAT DO YOU LIKE MOST ABOUT YOUR STUDIO?
Well, I do love my wood burning stove. What I love best about my studio is I can leave everything where I want and nobody disturbs it.
WHAT DO YOU FIND TO BE THE BIGGEST CHALLENGE TO BEING A POTTER?
I think you have to be true to yourself. I think you just have to work incredibly hard and you just have to be very patient. You have to be patient with your work, you have to let it run its course, you have to let it dry, and fire it
correctly. It is just a lot of work on every level. One makes work and you do not know if anyone is going to be interested in it. Will anyone buy it? Will I live with every piece I make for the rest of my life? I think it is enormously rewarding  but you definitely have to have a lot of patience.
WHAT ADVICE WOULD YOU GIVE TO A PERSON THAT WANTS TO BE A POTTER LIKE YOU?
Again, everything takes a long time. You have to be willing to do things over a long course of time. You have to be willing to work hard and let things evolve. Be patient because you never know what is around the corner.
BOOK


TELL US WHAT A TYPICAL DAY WOULD LOOK LIKE FOR YOU.
I am a pretty early riser, so I like to get up around five. I answer a lot of emails after I have had a cup of coffee. I like to go out for a walk and I usually like to get into the studio around eight-thirty or nine. I will work in the studio until about six or seven. Then I will go over and have dinner and read. I kind of go to bed early because I get up so early.
CONTACT