Podcast: Play in new window | Download
Kip O'Krongly | Episode 68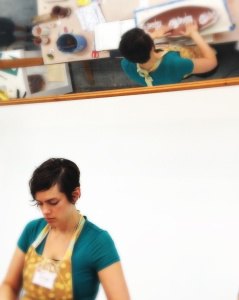 Kip O'Krongly earned a BA from Carleton College in 2001 and continued her ceramics education in studios across the country before returning to Minnesota as the Northern Clay Center Fogelberg Fellow, Materials Technician, and then Anonymous Potter Studio Fellow.  Kip has been featured as a Ceramics Monthly Emerging Artist, on the cover of Pottery Making Illustrated, and was the Best in Show winner of Strictly Functional Exhibition in 2011.  She exhibits work and teaches workshops across the country, is included in a number of ceramic publications and was awarded a $25,000 McKnight Artist Grant in 2014.  O'Krongly currently maintains a studio in Northfield, Minnesota.
SPONSORS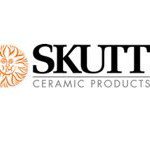 Number 1 brand in America for a reason. Skutt.com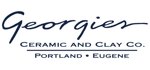 For all your ceramic needs go to Georgies.com
WHAT DO YOU DO TO KEEP YOURSELF INSPIRED AS A POTTER?
It can be challenging at times, especially working alone. I found when I worked at the Clay Center there was always this infusion of energy and ideas and people and activity. Then when I moved to my home studio, that first winter when I was alone working in the studio was kinda rough. So I actually started to listen to a lot of podcasts. One I love is the Ted Radio Hour. I find a lot of inspiration on the radio. I listen to NPR a lot. I keep a white board
in my studio, so I can jot ideas down or draw quick sketch or make a note when a particular story was on.  Also, having a dog for me has been wonderful to just get out in the afternoon and take a walk, clear my head and get out and do something different.
IF YOU COULD GIVE ONE OF PIECES TO SOMEONE, WHO WOULD IT BE?
I actually did this. Michael Pollan was a huge influence on my work and he teaches at Berkeley. I found his address and shipped him a pot
that I thought synthesized a lot of what he talks about in his book. I was so nervous to send it and I got this lovely hand written note back saying that he has it in his kitchen and he uses it all the time.
IF I WERE TO REALLY KNOW YOU, I WOULD KNOW THAT_________?
You would know that I love to interact with people but at the same time I need my quiet solitary space.
WHAT IS YOUR FAVORITE THING ABOUT YOUR STUDIO?
I think my favorite thing about it is that it is not in a basement. I have had a lot of basement studios. It is actually on the second floor of our house and I have a window that faces out into our backyard.
IN TERMS OF POTTERY, WHAT IS YOUR FAVORITE WORD?
I really like the word "blunge". I also like to "flocculate."
The Goldfinch

TELL US WHAT A TYPICAL DAY WOULD LOOK LIKE FOR YOU.
My days actually vary quite a bit. I think that is one thing I value about being self-employed is that I can change my schedule as needed. It depends on what needs to get done. Some days I need to pack and ship a big order or I need to work on a grant proposal. But on the days when I am doing mostly studio work I tend to get up around 7:45-8 o'clock, and then
usually do something with the dog and have breakfast and I tend to do my first round of emails in the morning. So a lot of the time I won't be into the studio until 10:30. I then spend time there until around dinner time. Then my husband will come home and we will make dinner together. We both work into the evening also. I tend to work 6 or 7 days a week.
CONTACT