Podcast: Play in new window | Download
Nicholas Bernard | Episode 72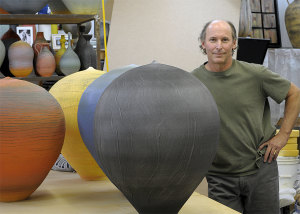 To Nicholas Bernard, form is everything. Nick stretches clay to make canvases for decoration. Texture, pattern and color are successful additions when the shapes are impeccable. My inspirations are many, from the classic forms of antiquity to the simple, graceful pots made by indigenous peoples and the work of modern studio potters. Nick's current body of work deals mostly with simple clean form. Handles and other flourishes are being added again after a four year hiatus. Dramatic color and subtle texture accentuate what Nick hopes is a mastery of the traditional vessel form.
Nick makes earthenware, with layers of textured slip, colored slips and oxides. Multiple gas or electric firings in oxidation to cone 03 or approximately 2000F.
SPONSORS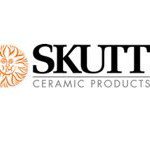 Number 1 brand in America for a reason. Skutt.com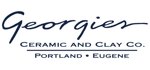 For all your ceramic needs go to Georgies.com
WHAT KEEPS YOU INSPIRED?
Pulling stuff out of the kiln when it's really nice and when people come in and say, Oh, I'll have that. Becoming reasonably successful and having consistency without as much of a struggle is inspiring. If I am feeling good and the work is coming out good, that is a big inspiration.
HOW MANY HOURS A DAY DO YOU WORK?
I work 6-7 hours a day, 7 days a week,
sometimes more. That is studio time and then there is office.
WHAT IS YOUR FAVORITE THING ABOUT YOUR STUDIO?
It is completely and totally mine. Nobody is in there but me. That is good and bad. I need lots of amusement and as technology improves I have satellite radio and I watch all the surf contests on smart TV. I watch YouTube and listen to my old rock and roll videos and stuff.
The Hobbit by Tolkien


The Fellowship of the Ring by Tolkien
Sharon Kay Penman's Historical Fiction 
SOMEONE SEES YOUR WORK AND WANTS TO BE LIKE YOU IN 20 YEARS.  WHAT ADVICE DO YOU GIVE THAT PERSON?
Work. Do the work everyday. Become technically proficient. That is the biggest thing.