Podcast: Play in new window | Download
Re Jin Lee | Episode 73
Re Jin (RJ) Lee's company, Bailey Doesn't Bark is a Brooklyn based design studio offering functional ceramics made by hand by RJ since 2008.
RJ was born and raised in Sao Paulo, Brazil to South Korean parents. This combination of cultures has had a great influence in RJ's design aesthetics.
After receiving a BA in Fashion Design and design certificates from Central Saint Martins, London College of Design and Istituto Europeu di Design, RJ moved to Los Angeles, CA to pursue her career in fashion design and styling.
Through fashion and a move to New York city RJ discovered her passion for home and product design. Like RJ's Brazilian and Korean heritage, fashion has had a major influence in her design aesthetics and also the way she creates and presents her collections.
SPONSORS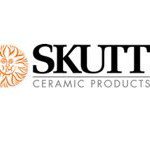 Number 1 brand in America for a reason. Skutt.com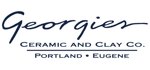 For all your ceramic needs go to Georgies.com
WHAT DO YOU DO TO KEEP YOURSELF INSPIRED?
I just keep at it. I work every day because that is where my inspiration comes from. I would like to travel more because I think traveling and being out there you collect a lot of information that you won't necessarily use immediately but eventually it will come out in form. Mostly, working every day inspires me.
WHAT DO YOU LOVE MOST ABOUT YOUR STUDIO?
The community. I think that is my number one.
THINKING ABOUT WHO HAS INSPIRED YOU THE MOST, WHO WOULD YOU WANT TO GIVE YOUR BEST PIECE TO?
The first person who comes to mind is my mom. My mother was the one who was always in support of art education.  When I was interested in oil painting or pastels she would make sure I got the education. She also never told me I did a good job. She always had that unsatisfied look on her face when I showed her something and that made me push harder. So the first time she said something positive about my work I knew I had evolved and I was improving.
WHAT WORK WOULD YOU USE TO DESCRIBE YOURSELF?
Carefree. I don't know why that word is coming to mind but that's what came to me.
BOOK


A Hundred Years of Solitude
SOMEONE SEES YOUR WORK AND WANTS TO BE LIKE YOU IN 20 YEARS.  WHAT ADVICE DO YOU GIVE THAT PERSON?
It sounds cheesy, but just do it. If you have one piece, you've only made one piece; put it out there. Don't wait until you have ten. There is always something that keeps you from putting yourself out there. Don't let those things stop you from putting yourself out there.
CONTACT