Podcast: Play in new window | Download
Ben Carter | Episode 75
In today's art market, artists have to be more than just makers. Artists are marketers, sales people, web designers, and so much more. THINK BIG! is a six week series of interviews with successful ceramic artists, art agents, dream clients and book editors. The series is designed to help you build the skills you need to expand your creative business, learn some tricks of the trade, and think beyond the traditional methods of reaching your market. Click here to register today, or give the e-course as a unique gift for your creative loved ones.
SPONSORS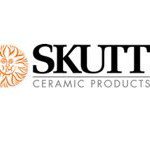 Number 1 brand in America for a reason. Skutt.com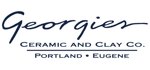 For all your ceramic needs go to Georgies.com
WHAT IS THE NUMBER ONE THING YOU NEED TO DO TO BE SUCCESSFUL AT MARKETING?

To be able to describe your work simply in words that the audience you are trying to sell to understands. So using language that is accessible. A lot of time in the art world people like to use language that is really long and really broad and makes them seem smarter, but when you are marketing your work that is not the right approach to take. You have to use language that the audience you are selling to understands.
WHAT IS THE JOY YOU FIND IN PROPER MARKETING?
I think the joy is knowing that the other person has understood what I am trying to communicate, either through the marketing itself or through the object. And I understand that they hear me. It's almost like a call and response. As an artist when I'm making objects and putting them out there, I am calling out to the world. And  when someone understands the marketing and buys it, I feel like they are calling back to me.
WHAT IS A COMMON MISTAKE YOU SEE POTTERS MAKE IN THEIR MARKETING EFFORTS?
The number one thing I think people do is they focus too much on how the objects are made and not enough on the emotional qualities the objects are going to bring to the user.
WHY YOU?WHAT MAKES YOU THE EXPERT ON THIS TOPIC? 
All the mistakes that I have made.  I don't want to necessarily  come across as an expert, but I want to come across as someone who has experience. In my experience I have had so many sales and online opportunities that I have missed because I did not understand the basics of marketing.  I find that advice based on personal experience is so much more effective than advice based on some theory.
BEN'S EXERCISE
I would like for people to go to a trade show of any type, so it does not have to be ceramics, and walk from booth to booth and try to find similarities between the way people present the objects they are trying to sell. In fact, this exercise works way better if it's not pottery. It might be something that you do not have much personal experience with. You see trends in the market as you observe what the different booths are focusing on. How do people market every day objects?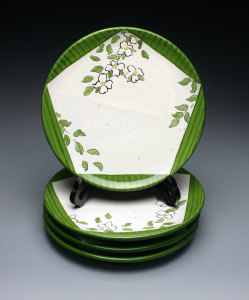 DON'TS AND DO'S FOR MARKETING
Don't feel like you need to convince someone of something that is not true.
Don't spend more money than is in your budget.
Don't feel like you need to sell to everyone in the world.
Do market your work to specific people, in a specific place, at a specific time.
Do be able to communicate clearly the idea behind the work and how the person is going to buy the object.
CONTACT
To join the Think Big! course, click the button: