Podcast: Play in new window | Download
Hadrian Mendoza | Episode 79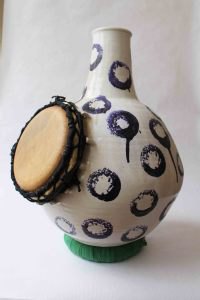 Hadrian Mendoza is a Filipino potter based in Virginia, USA. Hadrian has exhibited his works internationally and are in collections throughout the world.  Since 2009, Hadrian has started a network of contemporary Southeast Asian ceramic artists.
SPONSORS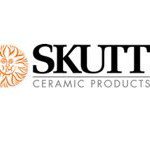 Number 1 brand in America for a reason. Skutt.com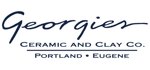 For all your ceramic needs go to Georgies.com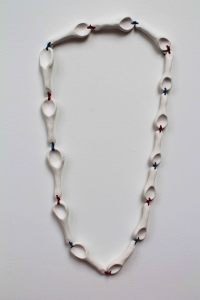 WHAT SORT OF PRACTICES DO YOU USE TO KEEP INSPIRATION OR CREATIVITY FLOWING IN YOUR LIFE?
It is something that is just there. I never have a time where I don't know what to make. When I first started doing pottery I had a notebook and I would start with number one and draw an idea.Another idea, two, three, and I got up to one hundred and seventy and I was only on number thirty, so I stopped that book below two hundred. My ideas are always there. I get inspiration from things you see in everyday life, nature, people, my kids, my wife, cultural symbols, things I believe in, anything really.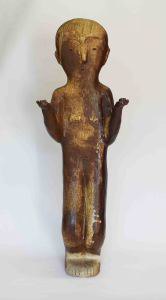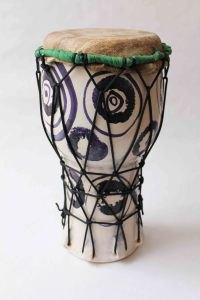 HOW WOULD YOU DESCRIBE YOU?
I like to create and I'm not one of those who settles in on a style. There is a frame of mind that says I'm going to make this type of vase, everyone is going to know me for this type of vase, I'm going to specialize in it. I like to jump around and throw some new things into my work. Sometimes I lose a lot of works by trying new things, but you know, I learn something. From something I learn I can make new things.  I like to say I change my style, recreate my style. I will make twenty of one series and I will get bored and move on.
TELL ME ONE PERSON THAT YOU WOULD LIKE TO GIVE A PRIZED PIECE TO
I don't have an answer for that. All my special works are owned by my wife. So I would give it to her.
I have a book of ideas and I write them down. I keep a sketchbook and a notebook.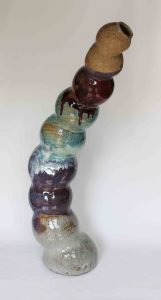 WHAT DO YOU LOVE MOST ABOUT YOUR CURRENT STUDIO?
My current studio is kind of a co-op, a large warehouse. A fourth of it is a gallery, The rest of it is split up between artist's studios and a classroom.  What I like about it is I have my own space and I can close the door. I have a gallery where I can show my works and it is open five days a week. I have a good student base which the center finds for me.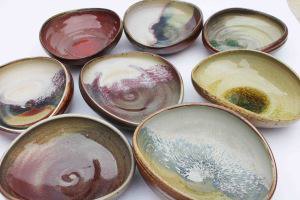 WHAT ADVICE WOULD YOU GIVE TO A PERSON WHO WANTED TO DO CERAMICS FULL TIME?
I would say do an apprenticeship with someone that is already doing that. Do several so you can get different ways and views of making a living. I think it is important to study through someone that already has a formula and knows what they are doing. Of course, technique is number one. Hone your skills. They say the cream rises to the top. If you work on your techniques and spend those hours in the studio it will show.
CONTACT