Podcast: Play in new window | Download
Brett Binford & Chris Lyon | Episode 83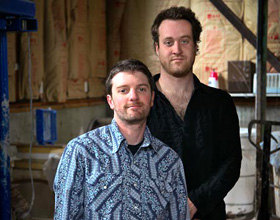 Brett Binford and Chris Lyon met while working in a studio in Colorado. They stayed friends over the years and eventually started a major production studio called MudShark Studio. Their company makes ceramics for large companies and individual artists. MudShark Studio is located in Portland Oregon.
SPONSORS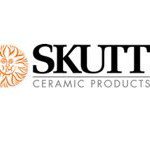 Number 1 brand in America for a reason. Skutt.com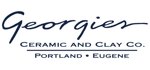 For all your ceramic needs go to Georgies.com
WHAT DO YOU DO TO KEEP THE HABIT OF CREATIVITY GOING IN YOUR LIFE?
Brett:The way I feed myself conceptually is my lunch breaks from Mudshark I go over to Ash Street Project where I am able to cast my work. I have a small space there. I will make kind of a sculpture every Sunday morning. The design side of me is fed during my Monday and Tuesday night meetings with Chris.
Chris: My habits of creativity are similar to Brett's in the sense that I try and make work on my lunch hour. I am really getting back to what originally drew me to ceramics, which was throwing large bowls
and then just really trimming them down. What I have come to realize through is I will throw too much one day and then I won't have enough time to trim them through the whole week, so because of that, it has kind of changed my process of decorating the bowls. I am trimming them and letting them dry and doing a lot more work to the surface when it's bone dry. It is because I don't have the time to keep the bowls at the leather hard stage.  Our Tuesday night meeting is a great way to work through product design.
WHAT IS YOUR FAVORITE STEP IN THE PROCESS OF MAKING?
Chris: Probably the throwing and the trimming. More specifically, the trimming. Getting that bowl or jar right at that perfect stage where you can really dig into the piece and really shape it.
Brett: With my sculptures lately it's the assembly. Scratch and attach and cut and pasting and all that stuff. I felt like this every since I was a teenager, I love the way clay looks when it's leather hard.
WHO WOULD YOU LOOK BACK TO AND OWE YOUR LOVE FOR POTTERY?
Probably for me it was my older brother. When he was in high school and just throwing bowls and bringing them home, that is where I first got interested in the potter's wheel and luckily enough in Jr high I was able to take a ceramics class that had the wheel.
I think for me it was my grandfather and my father. My father was into photography but wanted to do ceramics as a hobby. My grandfather was an engineer so they actually built a kick-wheel together. The wheel was always in my basement and I always had access to that. My high school teacher, Francis Johnson, said to me in one way or another, You know you can make a living at this.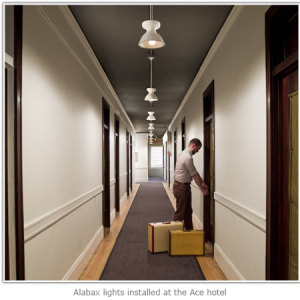 School House Electric lights made by MudShark
WHAT ADVICE WOULD YOU GIVE A PERSON JUST STARTING OUT IN POTTERY AND THEY WANTED TO MAKE A CAREER OF IT?
I think just being clear with your goals. I think with us we knew we wanted to be bigger but we did not know what that meant. So I think having clarity with your goals and being really specific.
I would probably say, be prepared to work very, very hard. Lots of long days. Also, get some business advising through a small business development center. There is all sort of resources for entrepreneurs to help get the frame work of your business strong.
 RECOMMENDED BOOK