Podcast: Play in new window | Download
Kathy Pallie | Episode 87
As a commercial artist, Kathy Pallie worked with many different materials creating 3-dimensional objects.  When Kathy retired, she put her hands into clay and has been exploring this exciting, tactile medium ever since.
Kathy's artwork is inspired by Nature, by the unlimited variety of textures, patterns and energy she finds in her natural surroundings.
SPONSORS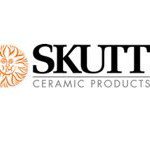 Number 1 brand in America for a reason. Skutt.com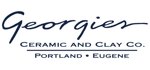 For all your ceramic needs go to Georgies.com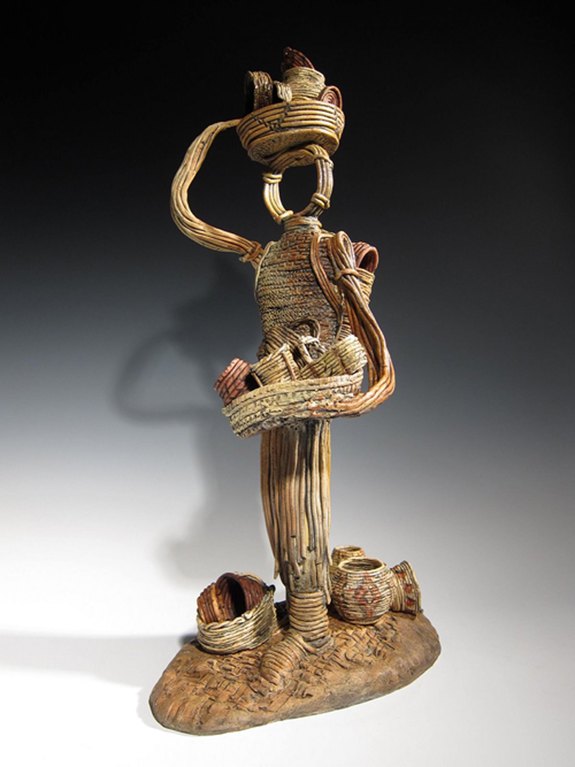 WHAT KIND OF EVERY DAY HABITS DO YOU IMPLEMENT IN YOUR LIFE TO KEEP YOU INSPIRED?
I think it is about being open to a lot of things. I love being outdoors. Nature is a huge inspiration and it's all around me. It's hard not to observe it. Whether it be just the sunsets or the sunlight in the morning, the way trees grow, or whatever. But on a daily basis you never know what is going to inspire you. So it's just being alive. Being active. Being involved with people. I don't know if it is a daily routine. I think it is being tuned in and alert. Awake.
WHAT RELATIONSHIPS DO YOU NEED IN YOUR LIFE TO HELP YOU BE SUCCESSFUL?
I enjoy the interaction with people a lot. I am not happy being isolated. I enjoy working and being alone where I can spread out and do what I want, but on the other hand I very much enjoy my conversations and interactions with a lot of friends involved in the arts and the ceramic world specifically.
IF YOU COULD ONE PIECE TO ONE PERSON, WHO WOULD IT BE?
I have had mentors that inspired me in the teaching realm. And I have a daughter that just became a mother and she has inspired me in many ways in her good heartedness and delightfulness as a person.
HOW MUCH TIME DO YOU INVEST IN YOUR CREATIVE TIME ON A DAILY BASIS?
It depends very much. I am not in the studio every day. When I am working on a piece I can spend lots of time working on it. I am not a potter sitting at the wheel. It's not a routine. When I finish a piece I may not come to the studio for a few days. It's not a job for
me.
ADVICE FOR A PERSON WANTING TO BECOME A CERAMIC ARTIST
Get some training, whether it is a rec center situation or formalized school situation, but learn the basics, learn the tools, and then experiment with the tools. Don't think you have to know it all to start. It's really important to have your tools in order and to feel comfortable with them. Only then can you start to express your own thoughts and feelings freely.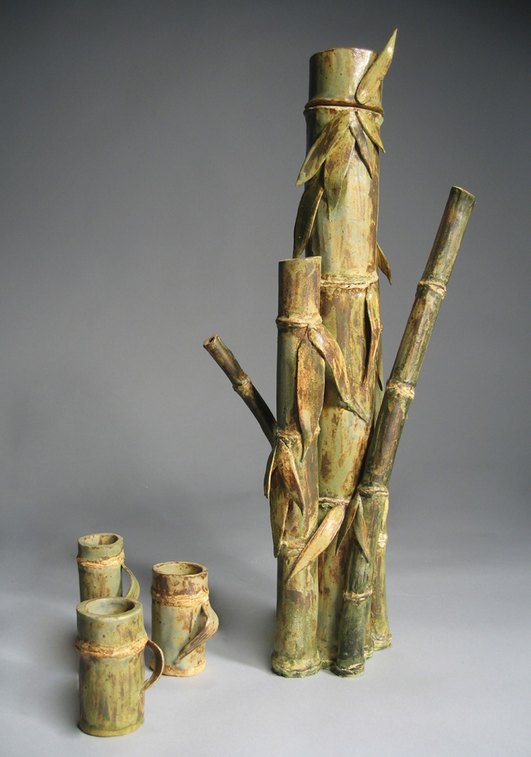 Contact
KathyPallieClayArt.com