Podcast: Play in new window | Download
Mark Goertzen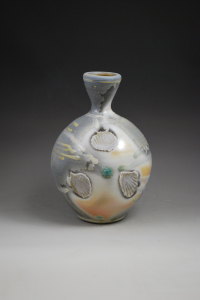 Specializing in gas fired glazed ware to cone 10 and one of a kind wood fired vessels, Mark Goertzen has worked as a professional potter since 1989. He started in clay at Bethel College, Kansas in the mid 1980's, and has been happily learning more about it ever since.
SPONSORS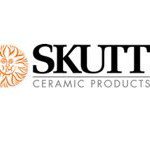 Number 1 brand in America for a reason. Skutt.com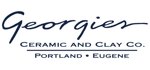 For all your ceramic needs go to Georgies.com

YOU DO PRODUCTION POTTERY DAY IN AND DAY OUT, HOW DO YOU STAY FRESH IN YOUR CREATIVE PROCESS?
I feel like my work is constantly evolving. It might be a very slow evolution. I offer maybe 60 or 70 different kinds of products and every time it comes up I see if there is something I want to improve on it, so I am constantly thinking about that. Also, usually February is my play month because it is the slowest month of the year so I usually try to make work that I want to do for sure and that I haven't had time to get to for whatever reason.
IF YOU COULD GET IN A "WAY BACK" MACHINE AND GO BACK 15-20 YEARS, WOULD YOU DO IT DIFFERENTLY?
No, I mean, if I had known what I know now, I probably would have taken an entrepreneurial class. That would be the only thing different.
IF YOU COULD HAVE ONE SUPER HUMAN POWER, WHAT WOULD IT BE?
To fly.
WHAT IS THE BEST PIECE OF ADVICE FOR YOUR BUSINESS THAT YOU WERE EVER GIVEN?
Make work and lots of it. There is no getting around that. If you want to succeed you can't just talk about it, you have to work at it. You have to make work in order to get better.
Functional Pottery by Robin Hopper
The River Why by David James Duncan
Contact
Instagram – markgoertzenpottery
etsy – markgoertzen