Podcast: Play in new window | Download
Bede Clarke | Episode 96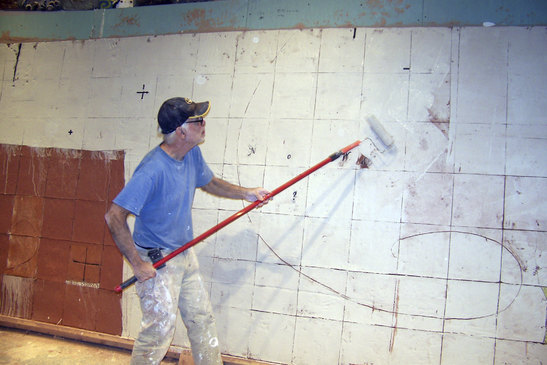 Bede Clarke has been a Professor of Art at the University of Missouri since 1992.  He received his Master of Fine Arts from The University of Iowa (1990) and a BFA from Eckerd College (1982).  Bedes work is found in public and private collections in the U.S. and abroad.
SPONSORS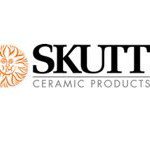 Number 1 brand in America for a reason. Skutt.com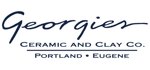 For all your ceramic needs go to Georgies.com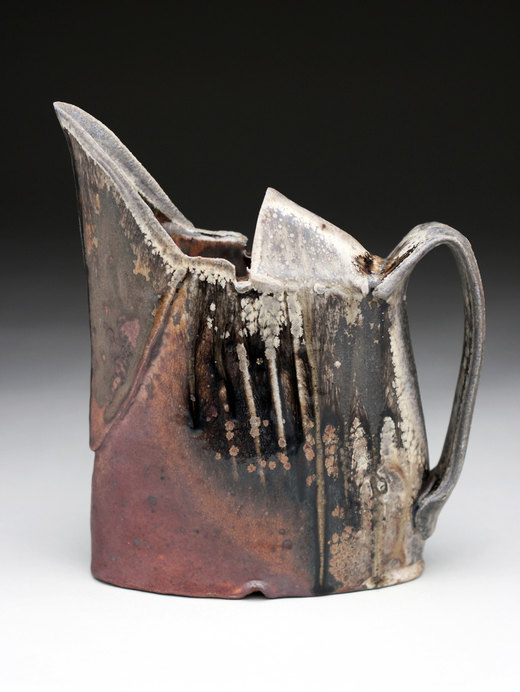 HOW DO YOU STAY INSPIRED AFTER ALL THESE YEARS?

I think I'm somebody that lives through their hands. When my hands are doing things I feel alive. When I'm making things and creating things I feel alive.
I think the teaching has helped. I think working with young people has helped keep me fresh and helped keep me in my orientation toward the field.
HOW HAS YOUR AESTHETIC CHANGED OVER THE YEARS?
One of the wisest things I ever read about art was actually in the men's bathroom. Most of that stuff is just rubbish, but this was very wise. I'm
paraphrasing but it was, Artists know this: what you think is important will change.  That aesthetic does move because we change.  I think when I was younger the aesthetic was a proper skill based thing and I think over the years it's been moved more towards feeling based.
NAME THREE POTTERS YOU WOULD LIKE TO BE COMPARED TO OR THAT YOU ADMIRE?
My favorite potter is Robert Turner. I would not compare myself to Robert Turner, but there is something in his work that is such a mystery to me that I cannot quite approach.
My mentor Karl Christiansen and also Peter Voulkos.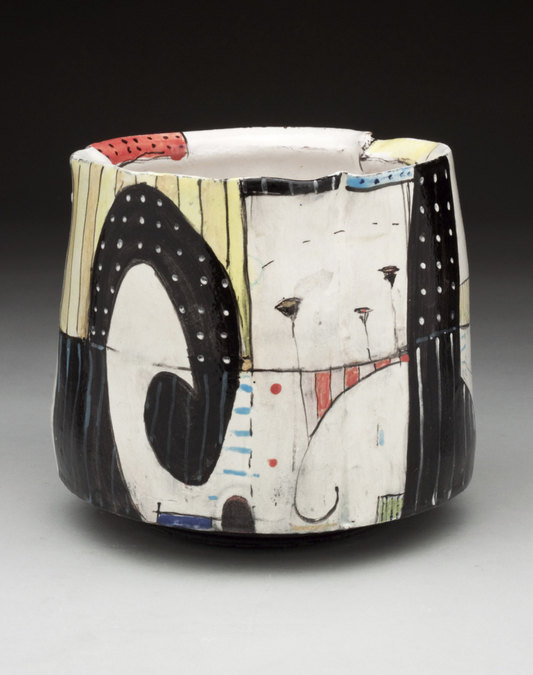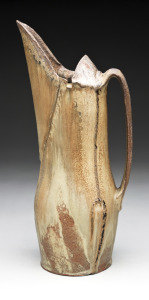 PROFESSIONALLY, WHAT IS YOUR GOAL?
I'm working on shows. In the new work I am doing a lot with color and drawing. But what I really feel like I need to do professionally is almost turn my back on the world and just work and not show and not get that feedback. I think that implies a kind of longer period with a dialog just with the clay and myself and the studio. I've never allowed myself to do that. I would like to try that.
BOOK RECOMMENDATION
 Six Memos for the Next Millennium by  Italo Calvino

Contact