Podcast: Play in new window | Download
Jack Welbourne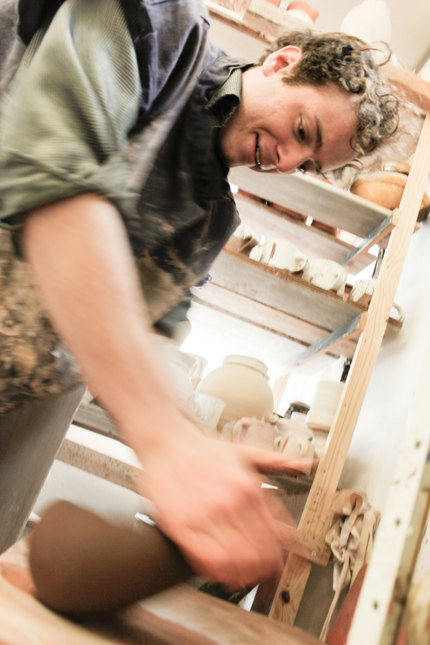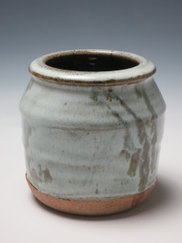 Jack Welbourne is a ceramics graduate currently working in a plant pot factory in South Wales. Jack's work has focused on hand thrown functional wares but Jack is starting to explore more sculptural ideas informed by the industrial nature of his job.
SPONSORS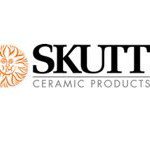 Number 1 brand in America for a reason. Skutt.com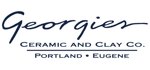 For all your ceramic needs go to Georgies.com

HOW DO YOU STAY INSPIRED WHEN YOU ARE WORKING PRODUCTION?

I guess it's just because the time I spent already before where I really connected so strongly. I think you would have to try and drown my in clay before I was going to reject it. Even though it is perhaps more detached than my prior experiences it's still clay, I still sit there every day making these pots, upon pot, upon pot. I am lucky that I get to sit at a potter's wheel for my job.
HOW HAS WORKING WITH CLAY CHANGED YOUR ARTISTIC OUTLOOK ON LIFE?
I like to think I have become a bit more plastic, just like clay. It has opened my eyes. I see the possibilities and the beauty that can be created with muddy material, as it were.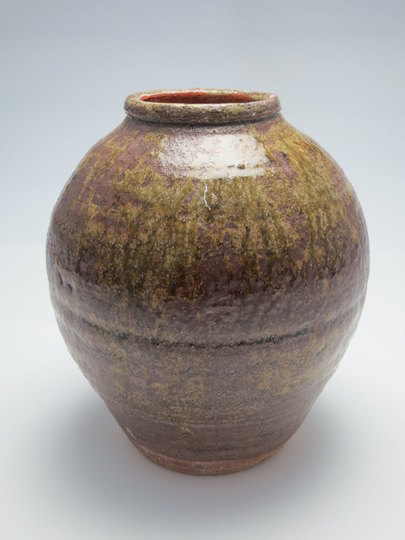 DO YOU FIND THE ARTISTIC LIFESTYLE TO BE A LONELY LIFESTYLE OR COMMUNAL?
I think it is communal,personally. I am surrounded by my friends and work with my friends. I eat food off the things I make with my friends, I go to galleries, and go to exhibitions with my family and people I live with. People from all over Cardiff talk and share about ceramics.
IF YOU COULD HAVE A SUPERHERO POWER WHAT WOULD IT BE?
Telekinesis, all the way.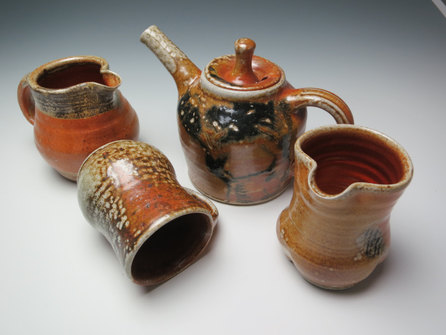 WHAT WOULDN'T YOU DO WITHOUT AS A POTTER?
An engaging peer group. It is too easy to hide behind things like, I have the most expensive wheel or I've got a really efficient kiln. My work, personally, thrives off the people around me.
BOOK RECOMMENDATION
A Pioneer Pottery by Michael Cardew
 
Contact