Podcast: Play in new window | Download
April Noble | Episode 98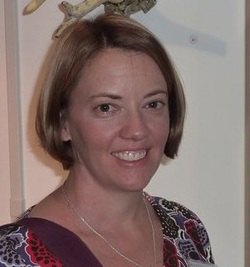 April Noble is a ceramic artist living in Denver, Colorado. She is currently working on her MFA through a low residency program at Fort Hays State University in Hays, Kansas. She currently teaches a pottery class at a local recreation center as well as works as a studio tech at a local community college.
SPONSORS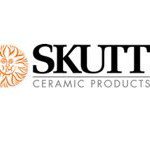 Number 1 brand in America for a reason. Skutt.com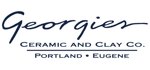 For all your ceramic needs go to Georgies.com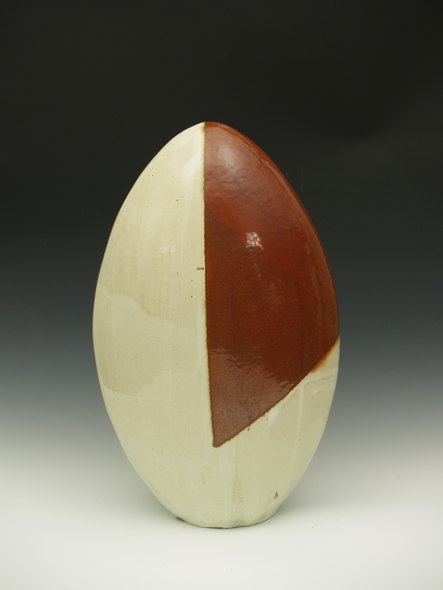 HOW DO YOU KEEP YOURSELF INSPIRED?

I get a lot of my ideas in that quiet time when you are first waking up in the morning. I will wake up with a vision with whatever piece of artwork I want to create. The idea starts with a sketch. Mornings are hectic but I always keep a sketchbook close by.
IS THERE ANYONE THAT YOU WOULD LIKE TO BE COMPARED TO?
I am a particular fan of an artist by the name of Ann Van Hoey. (listen to episode 34). She is a Belgian artist. I love the quiet simplicity of her work.  I also love her story. She didn't really get going in it until after her kids were out of school and out of the house.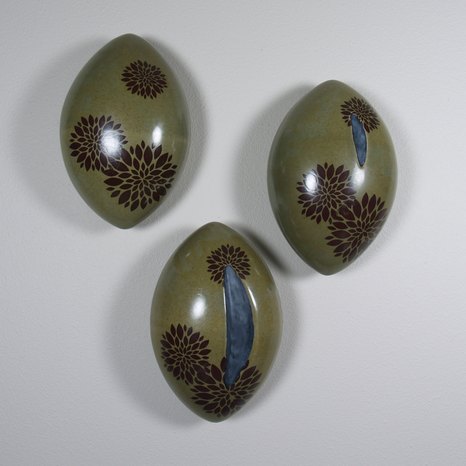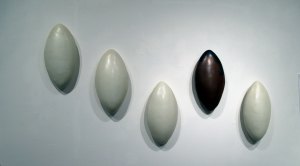 WHAT ARE YOU DOING TO MAKE OPPORTUNITIES HAPPEN?
Well, going to grad school is one obviously. I did my first solo show about 18 months ago. That was a goal and something that I wanted to do to put together a body of work. I found a gallery and got the work together and really made that opportunity.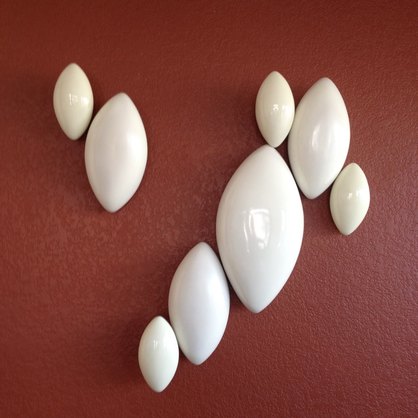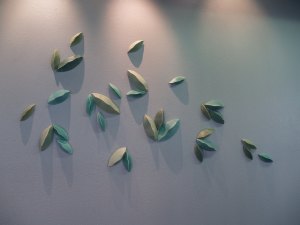 HOW DO YOU PLACE VALUE ON YOUR WORK?
I think the value that I'm getting out of it right now is just the joy of being able to create something and the joy of finding that voice to express ideas that I need to get out. The ideas of quiet, of peace, and tranquility. Also the ideas of making connections and the importance of community and family.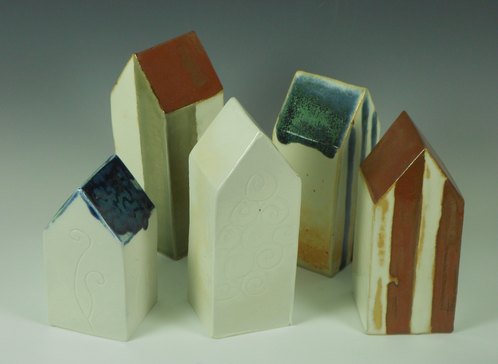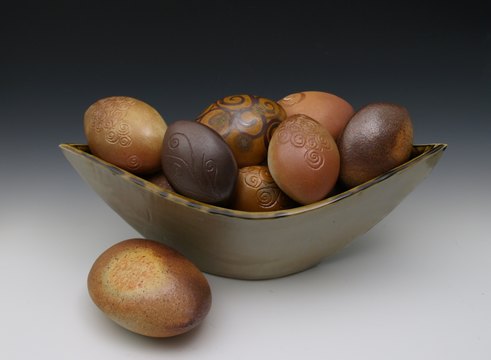 Contact
 AprilNoble.net– April's Studio website