Podcast: Play in new window | Download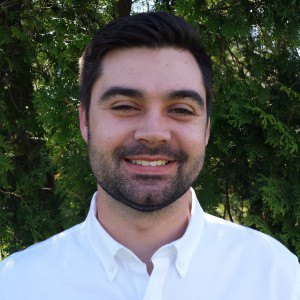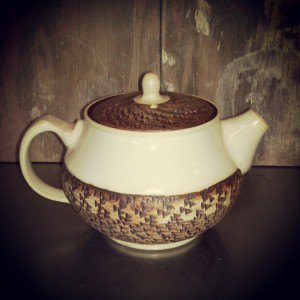 Chris Vaughn is a Massachusetts native, living, working, and making in northern Vermont. Chris is the Studio Manager and an instructor of pottery and screen printing classes at the Burlington City Arts Clay and Print Studio, a community art space in Burlington, Vermont. His relationship with clay began in 2007, with an introductory wheel-throwing class during Christopher's junior year at St. Michael's College. He caught the clay bug and hasn't looked back since.

I spend time out of the studio as much as in the studio. I look at other people's work. I ride my snowboard. I ride my skateboard. I spend time with my friends, my family, and my fiance. I recognize that part of being inspired to be in clay is spending some time out of clay. I also look at a lot of ceramics on the internet and on my phone. There is so much incredible work being produced out there, particularly on Instagram- it's like a playground on there in ceramic work.
For me, my hands are my best tools. Beyond that, a Sherrill metal rib… a flexible stainless metal rib. I use that pretty much for everything. I use it to throw. I use it to clean pots before I take it off the bat. I use it to trim… If I could only choose one, I'd choose my metal rib.
Advice for the potter.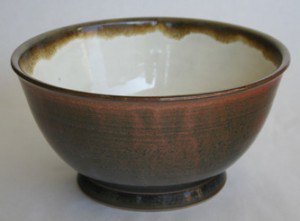 Stay after it. Keep your hands muddy. Put your pots out there. For me, I go to friends or family houses and they have these really clunky bowls- you know, door-stop bowls. A buddy of mine calls them robber stoppers. I am so embarrassed about them, but I realize that my pots wouldn't be what they are now if it hadn't been for those formative pots. So put them out there, use them, live with them, have your friends live with them and get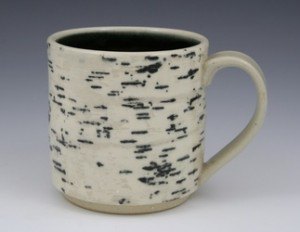 feedback about them- what's wrong with them, what's right about them. And have a thick skin about what's wrong with them, because you can always make another one and make it better.
Book
A Potters Workbook by Clary Illian
Contact

Instagram: Chris_Throws_Pots