Podcast: Play in new window | Download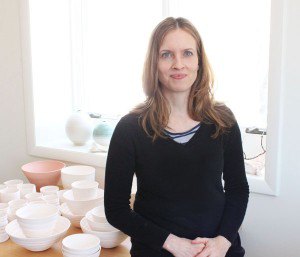 Located in the mountains of Virginia, Julia Paul's is influenced by the local landscape, which is filled with fields and forest. From tableware to one-of-a-kind modern decor, each piece is elegant and well designed, but never fussy. The forms and glazing refer to natural features and phenomenon — including
forest, fog, and mountains — but are always dictated by quality and function. This produces modern, lasting designs that are adaptable to many table styles. Julia has a background in art and photography, including an MFA in painting. Over the last several years her art practice has included pottery and Polaroid photography.
SPONSORS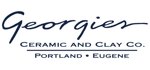 For all your ceramic needs go to Georgies.com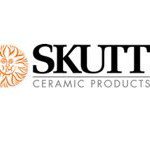 Number 1 brand in America for a reason. Skutt.com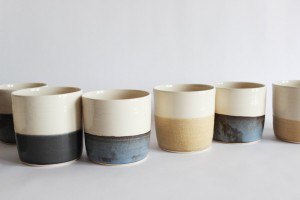 HOW DO YOU KEEP INSPIRED AS A POTTER?
I think I have to take time off to stay inspired. I'm very busy so it's very helpful for me to just spend time with my family and take a couple of days off  and I can simplify and reconnect. Of course I also  look around the web and look around at what everyone else in doing, and that is very inspirational.
If I'm in the studio and I don't know what I'm doing or I'm ready for something new, then really just sitting at the wheel and experimenting and throwing and throwing different things and seeing what happens, that helps me a lot too.And not putting any rules on what I'm doing, that can help me get over a hump.
WHAT DO YOU LISTEN TO WHEN YOU ARE THROWING?
I listen to Pandora. My favorite station is Eddie Vedder It's a lot of 90's indie rock and stuff.
WHAT ARE ONE OF THE TOOLS YOU LOVE TO USE IN YOUR STUDIO?
One of my favorites is this old tool a friend of mine in college gave me. So it is
literally 30 years old. It's a trimming tool and it's so dull it's like a burnisher at this point, but I really love using it.
WHAT ADVICE WOULD YOU GIVE TO A  SOMEONE THAT WOULD LIKE TO BECOME A POTTER?
I would say, find your own voice. Figure out what you are interested in and step by step and take it slow. If you are interested in sailing, you
don't go buy a boat, right? You take one step at a time. Part of that can be writing about your work.That can really help. Writing a paragraph about what you are doing and making and how it's special. Then you can hone that as you go on.
HOW IS YOUR DAY SPENT AS A POTTER?
Usually what I do is I throw in the morning. I am in the studio most days nine to
five-ish. I don't throw every day because there are so many other things to do. So I am lucky if I can throw say, twice a week. And then there is trimming and glazing and firing and shipping and everything else. The administration can really over-crowd every thing. I do that probably a couple of times a week as well.  Usually my day is peppered with going on the computer, checking e-mail or responding to inquiries and that type of thing.
Theories and Documents of Contemporary Art
CONTACT