Podcast: Play in new window | Download
Leah Goren is an illustrator and surface pattern designer living in Brooklyn, NY. She graduated in 2012 from Parsons School of Design with a BFA in Illustration. For the past 3 years she has been working on translating her illustration style into hand-built ceramics.
SPONSORS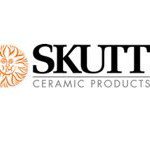 Number 1 brand in America for a reason. Skutt.com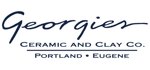 For all your ceramic needs go to Georgies.com
WHAT DO YOU DO TO KEEP YOURSELF INSPIRED?
I always try to always make different things because that's the most fun for me. When I start making the same object over and over and over it just takes all the creativity out of it. I think making something brand new and exciting is motivation for making  more new things.
WHAT IS ONE OF THE TOOLS YOU LOVE TO USE IN YOUR STUDIO?
My hands and the needle tool is good for cutting stuff out and a sponge and a metal and rubber rib for smoothing things down.
WHAT ADVICE WOULD YOU GIVE TO A  SOMEONE THAT WOULD LIKE TO BECOME A POTTER?
Take a class and experiment and see what you are into. It's pretty easy to open
an Etsy or other online platform for a shop. I think presentation is really important. As long as you can make your body of work look cohesive you will probably be OK.
WHAT DOES YOUR DAY LOOK LIKE AS A POTTER?
I usually go check the bisque shelves and see if I have anything that needs to be
glazed. Or check the glaze shelf and see if anything came out well or if I'm going to be heart broken the rest of the day. I go with my friends, so we just sit around and make things and sometimes we are like I don;t know what to do today, and we give each other ideas. So it is mostly just glazing or building new things.
CONTACT