Podcast: Play in new window | Download
Louise Gelderblom is a self taught ceramicist with a background in design and photography. Louise lives in Cape Town, South Africa and has a teaching and production studio where she makes large hand built sculptural vessels. Louise is very much part of the low tech designer/maker tradition that makes work from her part of the world so distinctive.

SPONSORS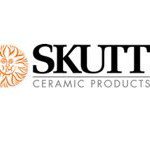 Number 1 brand in America for a reason. Skutt.com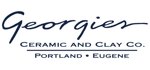 For all your ceramic needs go to Georgies.com
WHAT DO YOU DO TO KEEP YOURSELF INSPIRED?
For me that is quite an interesting thing. I walk on the beach several times a week. I walk in the mountains the rest of the time. I love gardening. Not too long ago out of my pocket I pulled out a number of shells I had found on the beach and I laid them out on the table next to a plate I had recently made. It was startling to see the relationship between the little bits of shells and what I had done on the plate. I had not consciously tried to duplicate what I was on the shell, but there was a direct coloration between the the shells and the plate.
I do a lot of line work. I do a lot of repetitive pattern and mark making on my work. A lot of it you can take back to what I see in shadows of plants. I think the integrity of your daily life comes out in your work.
WHAT DO YOU LISTEN TO WHEN YOU ARE MAKING?
I am very found of jazz. Specifically gypsy jazz. I listen to a bit of Bach and some classical music.

WHAT IS ONE OF THE TOOLS YOU LOVE TO USE IN YOUR STUDIO?
I like a needle and a metal rib. I use very simple tools and I feel like I can go anywhere in the world and make work with those simple tools.
You have to handle and touch the clay a lot. Use your hands. they are your biggest and most important tools.
WHAT ADVICE WOULD YOU GIVE TO A  SOMEONE THAT WOULD LIKE TO BECOME A CERAMICIST?
You need to love what you are doing. As soon as you don't love the thing that you occupy yourself with in your work day, the work will lose its integrity and it won't be as amazing as it can be. You must do exactly what you want. Don't compromise, because if you compromise it doesn't come from your heart.
RESOURCES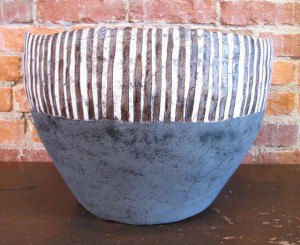 WHAT DOES YOUR DAY LOOK LIKE AS A CERAMIC ARTIST?
Half my week is spent mostly teaching. Monday and Tuesday I have morning session and an evening session. I teach about 8 people at a time. The rest of the week I do production work. I have had to split the two activities quite specifically because I find that the way of thinking  and the nature of the creativity involved in teaching is very different to making.
I work mostly during the day. I'm quite a socially busy person so I don't really work too often at night. My studio is attached to my house. I have had it like this for a year and I find it fantastic because I can do things like pack the kiln late at night . Previously I lived quite a distance from my studio so it was a far more planned and structured  thing. I really enjoy that my maker life is really integrated into the rest of my life. If you are self-employed you must think carefully how you want your day to look because you are not beholden to a boss and you do not have to be at work at 8 o'clock in the morning if that doesn't suit you. I have some quirks in my day, like I don't go out for long lunches but I do have a little nap. I walk in the morning so I am in the studio at about 10 o'clock because I don't want to walk in the dark.
CONTACT

Below is an example of Gypsy Jazz that Louise recommends.