Podcast: Play in new window | Download
Alex Apland is a potter from southern Oregon. Her inspiration for becoming a potter grew out of her desire to raise money for families in her community that were in need. Alex now uses her pottery not only to supplement her income, but to support a local food pantry

SPONSORS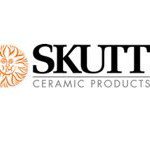 Number 1 brand in America for a reason. Skutt.com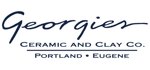 For all your ceramic needs go to Georgies.com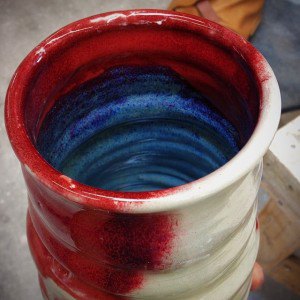 WHAT DO YOU DO TO KEEP YOURSELF INSPIRED?
I love books and movies that are fiction. It's weird but even TV shows inspire me. I do read the bible a lot and that inspires me. I think cool, fiction, mythical movies really inspire me and sometimes just the setting in movies inspires me. I love the Rogue River. It really inspires me. I love driving along it.I love hiking.I like being in the area and going on long drives in the woods with no cell phone reception. The water and the trees give me so much inspiration and I love driving to the ocean and going over all the different rivers we have in this area.
WHAT DO YOU LISTEN TO WHEN YOU ARE MAKING?
Sometimes I listen to heavier, alternative rock. This summer I've been listening to a lot of Johnny Cash. I also like old bluesy music.
WHAT IS ONE OF THE TOOLS YOU LOVE TO USE IN YOUR STUDIO?
I have a really cool trimming tool, it's meant for angling the foot and it has a bump and a wave in it. It fits perfectly in the spot where you are trying to make the foot. Trimming is probably my favorite thing of all the stages.
WHAT ADVICE WOULD YOU GIVE TO A  SOMEONE THAT WOULD LIKE TO BECOME A CERAMIC ARTIST?
I think making it is your own journey so I don't give a ton of advice about that, other than patience. As far as selling goes it can be hard to sell it for what it is worth, but don't ever price things so low that you are barely making any money. Just find a way to sell them in a way where you do make money.
The Lord of the Rings  J.R.R. Tolkien

WHAT DOES YOUR DAY LOOK LIKE AS A POTTER?
This summer I have had my wheel outside. So I will wedge a bunch of clay and I have some boards set up outside. I usually throw off the hump. So I will wedge a few big pieces and put them on the wheel and I'll make a whole bunch of cups off that one piece or bowls. Then I will set them on that board and in the summer they dry fairly quickly. If you are really careful they will not crack. I pay a studio fee at a studio in town and I will
drive into town after I have thrown and glaze all my pieces, that way I don't have to buy my own chemicals. I will leave some of my work there if I'm firing them in the gas kiln but I will take the rest of it home and fire it in the kiln. Some times I make things at the school because I like the company. I will usually have a bisque fire on Tuesday night and then Thursday morning I will go and glaze everything and after work I load the kiln late at night. By Saturday morning I unload the kiln and box it all up and drive to the market really early and set up and pack up when I'm done. I leave my stuff in the car because Sunday I go to Jacksonville and go to their growers Market.
CONTACT

website-Pottery by Alex Apland