Podcast: Play in new window | Download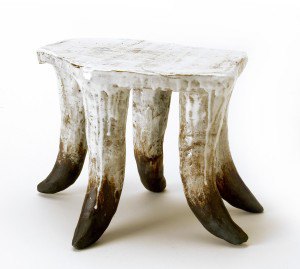 Brenda Holzke have had a lifelong passion for anything artistic and creative. In 1985 Brenda graduated from The Art Center College of Design with a BFA. She went on to work in advertising as an art director for the following 6 years. Frustrated with the corporate structure, Breanda left advertising to create functional ceramic wares. Along with her husband they owned and operated a ceramic factory in
California employing 21 artisans to hand paint and sculpt her designs. Brenda is now a licensed designer for major corporate stores across the country. In 2008 Brendaactively began creating fine art, one of a kind works, in both clay and mixed media wall art.

SPONSORS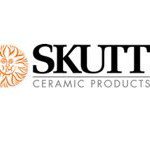 Number 1 brand in America for a reason. Skutt.com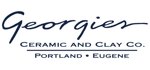 For all your ceramic needs go to Georgies.com
WHAT DO YOU DO TO KEEP YOURSELF INSPIRED AS AN ARTIST?
I am very inspired by anything visual. I am a completely visual person so I am absolutely addicted to Pinterest. Pinterest has opened up a lot of inspiration to me.
WHAT DO YOU LISTEN TO WHEN YOU ARE MAKING?
I love any kind of music that makes me want to dance or feel good. I love mood enhancing music. Anything that is really positive along with just
regular old rock and roll or classical music.
WHAT IS ONE OF THE TOOLS YOU LOVE TO USE IN YOUR STUDIO?
I don't think I could live without my two metal ribs. The smooth metal rib and the serrated metal rib. Those two tools can just about do everything.
WHAT ADVICE WOULD YOU GIVE TO A  SOMEONE THAT WOULD LIKE TO BECOME A CERAMIC ARTIST?
First of all, nothing I have done happened overnight. It is a long process. People have to be able to be patient, work hard. and
have a vision and not let anything get in the way of that vision. You have to go at every angle even if you don't like to promote yourself. You have to promote yourself along with actually doing the work. If you believe in yourself and you have the intention to make something of your work, you will do it.
WHAT DOES YOUR DAY LOOK LIKE AS A CERAMIC ARTIST?
Every morning I go onto Pinterest and Facebook Page where I will post my work or process or something related to.. The internet is a black hole once you go on. So I try not to spend too much time. By the time I check email etc. is about 2 hours. Then I go to either my ceramic studio or my painting studio and I am there until 6 or 7 at Then I come home, eat, hang out with my family and then I'm usually back on Pinterest again later at night.
CONTACT