Podcast: Play in new window | Download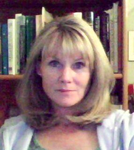 Sue Adler's pottery reflects the many influences from the layers of her life. Her equestrian passion resonates in the one of a kind horse hair fired pieces she creates. A love of all things botanical is expressed in her hand built and wheel thrown ware.
Sue, a native long Islander attended Farmingdale State University where she earned a degree in Ornamental Horticulture. She studied at Maple Leaf Pottery in Sea Cliff N.Y. and is a member of Potters Council and the Long Island Craft Guild.
SPONSORS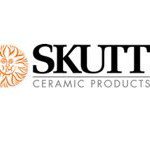 Number 1 brand in America for a reason. Skutt.com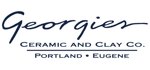 For all your ceramic needs go to Georgies.com
HOW DO YOU  KEEP YOURSELF INSPIRED AS AN ARTIST?
I watch youtube and I just recently got on to instagram. I am still trying to figure out how instagram works but I love looking around through there. Also Ceramics Monthly, Pottery Making Illustrated, podcasts and books. Podcasts mentioned: Brian R Jones, Sawdust and Dirt and the Red Clay Rambler.
WHAT DO YOU LISTEN TO WHEN YOU ARE MAKING?
I like John Fogerty, Stevie Nicks .Rock and Roll.
HAVE YOU EVER MADE A BIG MISTAKE WHILE MAKING?
It was something my teacher told me I shouldn't
do and I thought i'm going to give it a try anyway. It was adding water to bone dry work. I don't even remember what it was, a
plate or something I was trying to smooth out. I remember in her studio she said , no Sue, you don't want to put water on that. When I was back home in my own studio I thought,  I'm going to put some water on this and see if I can fix it. And of course it broke, so I learned my lesson.
WHAT IS ONE OF THE TOOLS YOU LOVE TO USE IN YOUR STUDIO?
My Paragon Home Artist kiln. I bought it when winter was approaching and I could not use the Raku kiln outside anymore. That has to be one of the best investments I ever made because that little kiln is great.  I use it exclusively for my horse hair now. It's got a digital read out it ramps right up to whatever temperature you
want.  I can do these pots all year long now without a problem.
WHAT ADVICE WOULD YOU GIVE TO SOMEONE THAT WANTED TO DO HORSE HAIR POTTERY?
Make lots of pottery, get your technique up there. I'm not the only one doing this thing, there's a lot of potters that make this work in different parts of the world. I think any potter you have talked to has tried it at one point.To distinguish it from someone else's work you will have to up your game a little bit and really work hard.Try finding  a different spin on it, like I've been adding color to mine.
BOOK

Low-firing and Burnishing Sumi von Dassow

WHAT DOES YOUR DAY LOOK LIKE AS A CERAMIC ARTIST?
Most of the time it is not a full day in the studio because I do work full time. I would say the bulk of the time is spent on making the work. I feel a little bit guilty that I don't do so much of the marketing that so many other people do. You know, word of mouth seems to be working for me at this point. So I would say I spend most of my time making.

CONTACT