Podcast: Play in new window | Download
Robert Briggs | Episode 45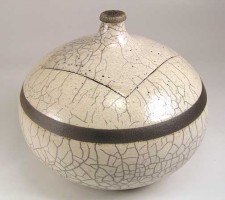 Robert Briggs has been a potter in Springfield Missouri for around 20 years.  Robert has been a semi full-time potter sinse around 2006. Robert and his wife, Ruth participate in most of their local art fairs and have several pieces in local galleries. They produce crystalline porcelain and raku artware.
SPONSORS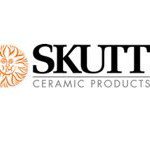 Number 1 brand in America for a reason. Skutt.com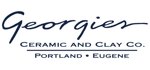 For all your ceramic needs go to Georgies.com
HOW DO YOU  KEEP YOURSELF INSPIRED AS AN ARTIST?
I like seeing results that come from experimentation. I recently got into crystalline pottery and I played with it and got some really good effects and I thought Wow, I can do this! What gets me inspired is opening up a kiln and pulling out a piece and having a very hard time selling it or giving it away.
Because I will look at it and think, I want to keep that. Then i know I have been inspired because I like what I have done.
DO YOU REMEMBER A MISTAKE YOU MADE?
Someone was wanting me to convert some of the tiles that they had into a cone 6 fired type of tile. I  thought, I will take these tiles and put a new glaze on top of them and then just fire them to cone 1, that's safe.  When I opened the kiln they had literally liquefied.  They covered the entire bottom of the kiln and welded everything shut. It was almost as
if the tiles themselves were a glaze. I almost totally ruined a kiln by trying to be Mr Big Shot thinking that I could just add a different glaze to the tiles.
WHAT IS ONE OF YOUR FAVORITE TOOLS YOU LOVE TO USE IN YOUR STUDIO?
Wooden ribs of any kind and metal ribs. Also any kind of effects tool.
WHAT ADVICE WOULD YOU GIVE TO SOMEONE WHO WANTED TO MAKE IT AS A CERAMIC ARTISTS?
Just do it.  If you are fairly new to pottery, throw so many pots that you are tripping over them because they are all over the place. Eventually they are going to start selling. I have this law of attraction kind of feeling, if I produce enough pieces they are going to sell. Be the potter and not the pot. Learn to throw and learn to be happy with being that creative individual. Don't fall in love with anything you have ever made, in fact the first few pieces you throw and you think you are satisfied with, cut them in half to see how well you have done.
BOOK
Ceramic Spectrum Robin Hopper


WHAT DOES YOUR DAY LOOK LIKE AS A POTTER?
I try to get down to the studio around 8:30 or 9. If we have a show coming up then it can be frantic because there is a rigid procedure we  have to follow, but if I am just working to fill the studio with pots then I will spend my time throwing pieces early, because I feel better throwing early. Letting them set and dry. After I have thrown I will usually research how I am going to glaze them, if I am going to glaze them.
CONTACT