Podcast: Play in new window | Download
Jenni Ward is a ceramic sculptor, art instructor and owner at Earth Art Studio. She is passionate about working with clay to build abstract forms and installations that reflect the beauty of the natural world. A natural teacher and philanthropist, she shares her creativity with students at her home studio and abroad.
SPONSORS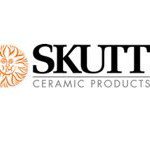 Number 1 brand in America for a reason. Skutt.com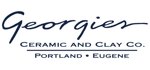 For all your ceramic needs go to Georgies.com

HOW DO YOU  STAY INSPIRED AS AN ARTIST?
Staying inspired is not a problem. I have way too many ideas and not enough time to follow through on all of them. In general, for all my work. I am inspired by nature. I am constantly going out hiking and trekking off into the world somewhere. I come back with pockets full of rocks and cool little shells and pieces of wood and bones that I find and I pull from all of that to create my pieces.
WHAT DO YOU LISTEN TO WHILE YOU ARE MAKING?
I do a lot of NPR. I also do a lot of audio books. I listen to some music and have quiet time too. It is good to have a little bit of nothing going on at times.
WHAT HAS BEEN ONE OF YOUR FAVORITE MARKETING STRATEGIES YOU HAVE USED SO FAR?
I think learning to use my website. It is a constant puzzle, which I kinda like, I like
the challenge of it.
WHAT WOULD YOU SAY HAS BEEN ONE OF YOUR BIGGEST MISTAKES IN DEVELOPING YOUR WEBSITE?
Thinking about the now when developing the website and not thinking long term. You need to leave yourself room to grow and you want it to last you a long time.
WHAT IS ONE OF YOUR FAVORITE TOOLS YOU LOVE TO USE IN YOUR STUDIO?
I use an exact o knife, a fork and a paddle the most.
Andy Goldsworthy – Collaboration with Nature. Jenny recommends all his books.
Georgia O'Keeffe paintings


WHAT DOES YOUR DAY LOOK LIKE AS A CERAMIC ARTIST?
I'm up in the morning and out for a walk with my dogs so in the woods or out at the beach where I am collecting stuff and usually taking photos. Then I come back and work in the studio, pretty much straight through until early afternoon. During that time I keep my to-do list, which is a monstrous sort of thing. I keep that next to me because as I am working I am constantly popping up with ideas and things I
need to remember to do outside of studio time. This keeps me from getting distracted and stopping working. So I try to get at least about 6 hours of solid studio time and then I often have classes where I have kids come for after-school time classes. I have adult classes in the evening that I teach as well. I usually do some office work later in the evening on top of that. There are some days when I have less studio time and more office time because things need to get done. It is about a ten hour

work day, but I work from home so it is nice and I don't have a long commute.
CONTACT