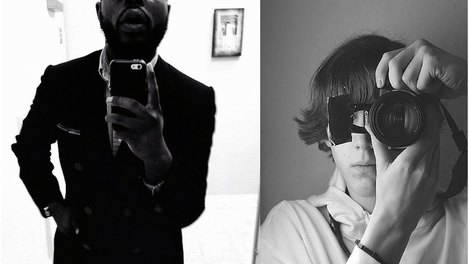 Imagine it's your daughter's wedding and it's time to hire the photographer. You ask friends for recommendations, search the web, and finally set up a couple meetings. When you ask "Photographer A" what his equipment is like, he smiles, pulls out his iPhone, and says, This is all the equipment I need. Let's do a selfie together and I'll show you what I'm talking about.
Whereas "Photographer B" opens his camera bag, pulls out his Cannon D5 camera body, from a separate compartment he pulls out his lens, opens another duffle bag that has his tripod and light stands, and array of various other photog equipment that you have no idea what their functions are.
Question: Who would you have more confidence in buying from?
There is something to be said about being a pro. Being a pro gives customers a sense of confidence. They are reassured and feel safe. Ultimately, the customer becomes willing to do the one thing that the pro needs- buy.
This weeks webinar is all about going pro. Here are some of the things that we will cover:
~ The power of being pro
~ The cost of not being pro
~ How to fake it till you are pro
~ How to go pro on the cheap
And much more. Sign up below and get instant access.