Podcast: Play in new window | Download
Jessica Kanaley | Episode 134
Jessica Kanaley is a ceramic artist who celebrates her American roots with pottery inspired by the garden. She was raised in Rochester NY where she graduated with a bachelors of science from Nazareth College. After working in special education she completed an apprenticeship at the Rochester Folk Art Guild and founded the business Old Soul Clay. Jessica is currently participating in residencies and seeking adventure through her travels.
SPONSORS
Number 1 brand in America for a reason. Skutt.com
For all your ceramic needs go to Georgies.com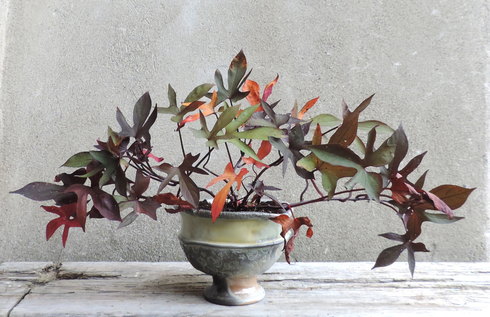 WHAT DOES YOUR SOCIAL MEDIA USAGE LOOK LIKE?
I love Instagram, and I think that would be my best platform- if I was better about it, I would probably post on it every day or multiple times a day. But I usually just focus on Instagram and then share images from there to Facebook. Every once in a while I will do email (those mass emails) through MailChimp, but not as often as I should be.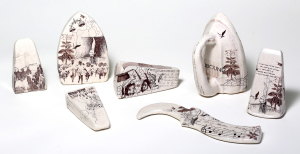 WHAT IS THE VALUE OF HAVING A WEBSITE AS A MODERN DAY CERAMIC ARTIST?
I think it is imperative that you have one. It's so easy and affordable to create them now a days. And there are a lot of applications want to be referred to your website instead of receiving hard copies or CD's or something. There shouldn't be any excuse to get yourself out there.
HOW MUCH TIME DO YOU DEVOTE TO KEEPING YOUR WEBSITE UP TO DATE?
I would say every six months or so I'll update it with new images and I don't know how much of a specific time frame it takes me to tweak it. I would spend more time on social media than the website. The website is kind of static compared to the other platforms that are a little more fluid.
SO A NEW ARTIST WANTS TO GET INVOLVED IN SOCIAL MEDIA, WHAT IS THE 1st PLATFORM YOU WOULD RECOMMEND THEM TO START WITH?
Definitely Instagram. I think it is a very visual format that speaks well for art an visual media.
HOW HAS SOCIAL MEDIA BEEN USED TO BUILD YOUR BUSINESS?
I think it has made me more accessible through that. I don't think there are many people who would just stumble upon my website. But you can see who is liking and who is follow who on Instagram. You can have a little bit more insights into what that person's life is like.
IF YOU COULD ASK AN ENTREPRENEUR A QUESTION, WHAT WOULD IT BE?
What could I do to reach the widest audience? How can I be the most visible? And maybe the advice I am anticipating is to just be available and to be consistent.
BOOK
Teaching a Stone to Talk by Annie Dillard
CONTACT